Bernard Hickey says the National Govt's decision to suspend contributions to the NZ Super Fund will have cost about NZ$40 bln in lost investment returns by 2040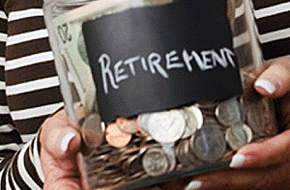 By Bernard Hickey
I often wonder what my 11 year-old daughter and her friends will think of Prime Minister John Key when they look back on his decisions in 30 years time.
I know they currently see him as the famous guy on the telly who seems friendly and popular. A school visit would be a big success.
They may not be thinking the same happy thoughts come 2040 when they are in their 40s and having to pay the taxes and interest bills that fund the pension and healthcare costs of a 79 year-old Mr Key and his fellow retirees.
The current long term fiscal forecasts are that without changes to the retirement age or pension level my daughter's generation will have to stump up about 16.3% of GDP every year through the tax system and borrowing to pay the health care and pension costs of Mr Key's generation.
That's up from the 11.3% of GDP that current taxpayers shell out for pensions and health.
Without changes, net government debt would blow out to over 100% of GDP by 2040 and my daughter's generation would face some ugly choices about cutting spending and increases taxes.
They would also face much higher interest rates on their mortgages because of that government debt blowout.
This is an entirely avoidable situation and one a previous generation of leaders thought they had dealt with by setting up the New Zealand Superannuation Fund.
It was a selfless measure to consume less now and to save and invest for the future while government debt was low. This effectively transferred wealth on to future generations so they could easily cope with the bulge of public costs likely once the Baby Boomers retired.
The Fund has been a big success by many measures.
It reported this week it earned 19.85% over the last year and grew to NZ$22.6 billion by the end of April, thanks to average returns of 8.7% since its creation in 2003.
Taxpayers contributed a net NZ$12 billion in the years from 2003 to 2009 and the other NZ$10.6 billion was earned from investments, and through the power of compounding interest, which as Einstein said, is the most powerful force in the universe.
However, that's where the good news ends.
Mr Key decided in the depths of the financial crisis to suspend contributions to the Fund, arguing it made no sense for the government to borrow to invest in volatile overseas stock markets.
This seemed a no-brainer, particularly to a generation of older voters who don't trust the stock markets and are heavily exposed to higher interest rates through their own massive mortgages.
Initially the plan was to resume contributions once the government returned to surplus.
But the massive news for my daughter's generation from this month's budget was Mr Key's decision to extend the contributions 'holiday' by two years to 2020/21, arguing the government needed to drag government debt below 20% of GDP before restarting contributions.
That decision not to contribute to the fund for 12 years will cost my daughter's generation dearly. Figures released by the Fund under the Official Information Act show the fund would now be worth NZ$32.7 billion if the government had continued putting money into the fund. That includes NZ$6.9 billion of contributions net of tax and an extra NZ$3.2 billion of investment returns and compounding interest.
The irony is that choosing to borrow to invest would have meant the government's net debt would actually now be lower than it is with the extra borrowing to fund the contributions.
That's because the investment returns of 8.7% are higher than government bond interest rates of 3.3%.
But the story doesn't end there. Estimating the full opportunity cost of the contributions holiday to my daughter's generation by 2040/41 is a tricky thing, but Treasury's own budget forecasts show the fund would be worth NZ$182.3 billion by 2040/41 if contributions resumed next year, rather than the NZ$153.4 billion it would be with the current extra eight years of contributions holiday. This figure doesn't include the effect of the four years of contributions already missed.
This means Mr Key's decision in 2009 to not borrow NZ$23.3 billion over 12 years will have cost my daughter's generation at least NZ$40 billion in lost investment returns by 2040.
He might argue this is dependent on many long term variables, but it does demonstrate Mr Einstein was right about the awesome power of compounding interest and that short term decisions have long term implications.
Mr Key might not be so popular if he returned to my daughter's school in 2040 to say hello to my grandchildren. He may by then be comfortably receiving his pension and free healthcare, but will those kids be receiving free schooling, free healthcare and will their parents be living in their own home?
I suspect those kids and their parents will think of Mr Key in the same way Mr Key's generation now think of Robert Muldoon, who decided selfishly and cynically in December 1975 to dismantle a compulsory superannuation fund created just 9 months earlier.
It's the same short term thinking that will create the same legacy.
----------------------------------------------------------------------------
This is an extended version of an article published in the Herald on Sunday. 
(Updated with link to Treasury forecasts)