Bernard Hickey says the Govt should restart NZ Super Fund contributions now because the country should have the same outlook as a 20 yr old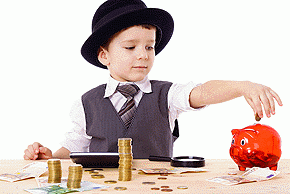 By Bernard Hickey
How should New Zealand save for its retirement?
This is a simple question that gets more complicated the more you think about it, but it's something New Zealand needs to do because at the moment we're thinking about it the wrong way.
Firstly, let's use the framework the government currently uses to explain its actions to today's voters, which is to describe the government's finances as if it was a household.
The government has argued that, just like a lot of New Zealand households, it needs to reduce the risks from future global financial crises or physical shocks by cutting the government's debt load.
It is completely focused on dragging net government debt below 20% of GDP.
This is superficially appealing, particularly if you are an older household. Once the heads of the household are into their 40s and 50s they naturally focus on debt reduction, which for most means paying back their mortgage as fast as possible.
They personally want to reduce their risks as they get closer to retirement and create an asset they can live in or on during that retirement.
It's the classic Kiwi family retirement plan and it works particularly well in combination with the universal payout from New Zealand Superannuation.
It means New Zealand's elderly poverty rate is one of the lowest in the world.
So it seems to make sense for the government as a whole to be doing the same thing, particularly as the dominant baby-boomer chunk of the population nears retirement and they are currently the ones in charge of the government.
But this is where our policymakers, who are mostly in their 40s, 50s and 60s, have fallen into the trap of seeing New Zealand's finances through the lens of their own generation's finances.
Their job should be to make policy for all generations, including those yet to vote or even be born.
The best way to think of the problem is to ask what would a government do if it was a young household just starting to build its financial future.
The Government and the Opposition know the answer to this question because they have been preaching it for the last month when arguing against restrictions on first home buyers borrowing more than 80% of the value of their first home.
When you are in your 20s and 30s it make sense to borrow to buy an asset like a home because it regularly produces the value of a place to live, can rise in value and can eventually be sold or downsized to supplement your pension.
It makes sense to borrow to buy an asset when you're that age because the interest payments are often cheaper than any rent and you have solid and growing incomes.
As long as the house price keeps rising, your net debt position is actually low or non-existent.
It's this net debt that is crucial.
Given New Zealand has an aging population and a 'pay-as-you-go' pension and healthcare system, the government should actually be looking at this question about how to save for 'its' retirement through the lens of the generations who will have to pay for it, which means those now in their teens, 20s and 30s.
Using this younger version of the household analogy, it actually makes sense for the government to borrow to buy or create assets that will produce regular returns and grow in value.
In fairness to the government, they have actually done a lot of this over the last five years by borrowing to build motorways and rebuild Christchurch.
New Zealand already has the perfect vehicle to do this national 'household' saving, but for some reason all our politicians have chosen to put it back in storage in the garage.
The NZ Superannuation Fund was created to do just that job of being the nation's inter-generational 'household'.
The aim was to buy long term assets that produced better returns than just putting money in the bank and could be drawn down from 2030 as the baby-boomer costs really escalated.
Yet just when that household should be buying those long term assets, the government switched off the fund, suspending contributions in 2009.
It currently isn't planning to restart them until 2020/21.
Strangely, even Treasury decided not to include restarting contributions to the fund as an option in last month's Long Term Fiscal Outlook.
Just as it's a no-brainer for a household in their 20s or 30s to borrow to buy an asset appreciating faster than the cost of the debt, it makes sense for the New Zealand government to do the same.
The NZ Super Fund proved over its first 10 years it can earn more than the cost of debt.
Its annual returns since 2003 of 9% are comfortably over not just the cost of the debt of 5%, but over its own target of that debt cost plus 2.5%.
The New Zealand 'household' should start thinking of itself as if it was in its 20s, rather than its 50s, and resume those contributions.
--------------------------------------------------------------------------------------------
This article was published in a shorter version in the Herald on Sunday. This version is used with permission.