Elizabeth Davies rails against the frustrations of being a user of Auckland's buses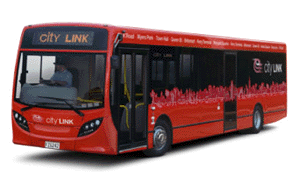 By Elizabeth Davies
Auckland's public transport system is a joke, a bad joke, a joke where you are left standing by the driver with three cards and a twenty dollar note in a bizarre game of Russian roulette. You are the punch-line.

When the Hop card was first introduced I was excited, discounted student rates, and a uniform way of paying for every bus, train, ferry, piggy-back ride etc. What's not to like? Alas the whole plan was broken before I even purchased a card. Only half of the Auckland bus lines were Hop compatible, top up locations were few and far between, and there was no way of topping up online.

I practically had to remove my jaw from the floor when I was told there was no Hop top up app – what is this, a third world country? There's an app to identify that unknown song on the radio, and one to make my selfies look more like Snoop Dogg's but there is no app to assist me with the only thing I rely on doing every single day – travelling via public transport. The horror! The shame!

Before we were even used to the purple Hop card we were told not to bother getting comfortable, sometime in the not too distant future (but not too soon, well we don't know really, sometime around the end of the year maybe) the purple Hop cards would be replaced by AT Hop cards as the original company had failed to fulfil the obligations of its contract and was being replaced with another.

Over the last however many months, with no expense spared, there's been a complete re-brand, an entire new marketing campaign, and of course new technology installed on every bus. The old Hop tag stations remain, a painful reminder of another embarrassing broken promise.

While Auckland Transport licks its wounds the smooth transition from purple hop to AT Hop hits every possible pot hole imaginable. Concessions that are supposed to be automatically transferred from card to card, fail to do so and as a result many people are overcharged. Publicly advertised dates for changeover on certain bus lines are blatantly wrong, so I'm left holding a blue when actually I still need a purple. Now I'm an hour late for work because when I offered the driver a twenty dollar note he looked at me like I'd just insulted his mother and closed the doors in my face.

The biggest problem with Auckland Transport used to be when a scheduled bus just didn't turn up, or turned up 45 minutes late, at the same time as the next scheduled bus. You daren't make eye contact with the driver despite your desperate craving for some kind of explanation.

Now even when the bus does turn up you're left unsure if you will even be able to get on. Soon you will be expected to answer a riddle about the migratory patterns of the African swallow and perform interpretive dance in order to earn your ride. That being said one driver last week did let me pay for my fare in bitter, frustrated tears.

I'm beginning to think Auckland Transport's slogan should read "Auckland Transport, because well, beggars can't be choosers".
---------------------------------------------------------------------------------------
*Elizabeth Davies is a 23 year old post-graduate journalism student at Auckland University of Technology. She lives with her partner in Epsom and spends her free time refurbishing vintage furniture and attempting to bake while fighting a daily battle against her bank balance. She writes a weekly article for interest.co.nz on money matters and financial struggles from a young person's perspective.