Bernard Hickey thinks any move by councils to tax incomes, spending, road usage and congestion to lessen the rates burden on ageing property owners is unfair on younger and poorer generations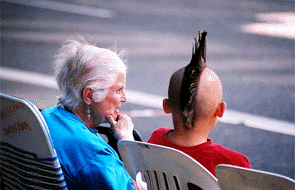 By Bernard Hickey
It always pays to ask a few searching questions whenever one group in the community wants to change the way community-owned assets are paid for.
This week Local Government New Zealand launched a review of the way councils raise money.
It is concerned that councils rely too heavily on property rates and that demographic changes will make it increasingly difficult for councils to build and run the infrastructure their communities need over the next 50 years.
Councils are worried that as populations age and shift that ratepayers won't be able to, or want to, stump up enough to pay for the roads, footpaths, water pipes, sewers, storm water drains, libraries, street lights and sports fields that cities and towns depend on.
Some cities and towns, mostly north of Taupo, are expected to grow substantially and will require big investments, while others will shrink as younger people leave for the bigger cities.
That will create stresses, particularly as home owners age and start retiring in droves.
Many ratepayers will become asset rich and income poor.
That combination becomes politically painful for councils that rely mostly on collecting rates from those home owners and who have in the past simply stung ratepayers with higher rates whenever they needed to spend big lumps of cash on new infrastructure.
Ratepayers are increasingly grumpy at rates increases higher than the rate consumer price inflation.
It is doubly painful for towns and cities with flat to falling populations because their costs are fixed, while their ratepayer base is not. A street with only 10 occupied houses needs just as many pipes and paths and roads and lights as a street that used to have 20 occupied houses.
So what should councils do?
Local Government New Zealand has suggested a whole range of new ways to raise money, including payroll taxes, sales taxes, petrol taxes, congestion charges and visitor charges.
It also suggested that councils use debt more often to pay for infrastructure that has a long life span.
That all sounds sensible enough until to you dig around to find out who is actually paying rates now and who would have to pay these wider range of charges in future.
As home ownership rates have fallen the responsibility of paying rates has fallen on owner-occupiers, landlords, farmers and commercial property owners. They tend to be older and richer in asset terms at least.
Younger and poorer renters, and they are growing in number because house prices have more than doubled over the last decade, are not paying directly for the water, the roads, the lights and the parks, yet they use them just as much.
New ways of funding councils would pull those younger and poorer citizens into the local taxpaying net.
It would make council services much more user-pays than is currently the case, and tax the incomes and spending of poorer and younger renters.
The issue is looming because over the next 15 years the baby boomers will retire and have to start keep paying those rates, often on multiple properties, while living on their pensions and savings alone.
The pressure is already building through the ballot box as these ratepayers, who vote in much greater numbers and intensity than their younger and less politically engaged tenant neighbours, protest ever more loudly about rate increases.
They argue they shouldn't have to pay for parks and footpaths and public transport they don't use so much.
They argue they can't afford it because their incomes have fallen.
But is that really the case?
Those baby boomers may well become income poorer, but they have become fantastically asset rich from the property they own and pay rates on.
The value of New Zealand's houses has risen by NZ$663 billion to NZ$719 billion over the last 30 years. The bulk of that capital gain went to those home owners now aged over 45.
Home ownership rates for those under 45, particularly in the most expensive cities, have slumped in the last 30 years as richer landlords have geared up to buy multiple properties to take advantage of falling interest rates and tax-free capital gains.
The great irony is that over the last 30 years that same generation of rate payers and tax payers also systematically under-invested in public infrastructure.
Now as a catchup surge in infrastructure investment approaches, those home owners and landlords are nearing retirement and face having to pay higher interest rates and higher rates, while also receiving lower incomes.
Many of those home owners do not want to have to move or liquidate their property portfolios to pay those rates. No wonder they want some rates relief at the expense of someone else.
But should they be allowed to get away with another intergenerational wealth transfer?
There is another solution. It is to change nothing about the current over-reliance on property rates.
If anything, that reliance could be deepened by increasing the loading on land values rather than capital improvements.
Baby boomer home owners can afford it.
It may mean councils have to take on bigger debts to pay the upfront costs of the infrastructure spending and then pass on those higher interest costs in higher rates.
It may mean some asset rich property owners have to sell at lower prices to younger first home buyers and downsize into smaller homes.
It may mean others have to take out reverse mortgages. That would be fairer than shifting the costs of new infrastructure spending onto younger and poorer tenants who missed out completely on the windfall gains of the last 30 years.
It also means a social contract that has bound together governments and citizens for more than a century is not broken.
That contract essentially said that the owners of property should effectively pay for the infrastructure of society that supports those property values.
That contract provided public services and opportunities for people who couldn't afford them.
It bound society together, rather than drove people apart into their own gated communities.
The generation of property owners who benefited the most from rising property values have been dodging their fair share of the true costs for the last 30 years.
That same generation should not be allowed to offload even more of the cost to their tenants and the generations to come.
Meanwhile, non-ratepaying voters need to become more politically engaged to protect their interests.
Local Government New Zealand has started the debate. It should be had across the generations.
---------------------------------------------------------------
A version of this article was published in the Herald on Sunday. It is here with permission.