Professor Yiyan Wang looks at Chinese urban youth culture and why they have embraced conspicuous consumption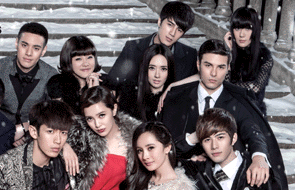 By Yiyan Wang*

Guo Jingming is certainly not the richest man in China, or even in Shanghai.
But he has topped the list of China's richest writers three times in 2007, 2008 and 2011.
In 2013 Guo directed and produced the most popular film about urban youth consumption in China, Tiny Times, based on his own three-volume novel of the same name.
Tiny Times was Guo's first attempt at film but it earned the third biggest box-office return among all films ever made in China.
To cash in the film's popularity, Tiny Times 2 came out within the same year and Tiny Times 3 is launched in July 2014.
The films have attracted scathing reviews for its blatant consumerism.
The controversy, however, has only urged more young people to flock into cinema for what the critics dubbed "top-brand advertising".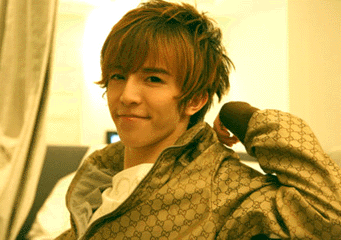 http://www.books.shushengbar.com/?p=3368
Unwittingly, the Tiny Times film series have proven Guo Jingming's invincibility as China's most conspicuous consumption icon and the most popular generator of stories for urban youth.
Born in 1983, Guo grew up in a medium-sized city called Zigong in Sichuan in Southwest China. He later moved to Shanghai and made his fame and fortune in his late teens by writing young adult love stories flavoured with the necessary teenage blues and conflicts with parents and school authorities.
Guo belongs to the first single-child generation, known as the spoilt and self-indulgent post-80s.
Guo's stories appeal to the young people because they deal with issues that many a single child in Chinese families face. More importantly, however, the stories are popular because of their detailed elaboration on urban consuming trends and styles in fashion.
Guo's fiction always has illustrations so that the readers can see what clothes, shoes, hats or sunglasses the characters are wearing and how they should be coordinated.
Guo deliberately avoids the grand, serious themes of literature, such as history, politics, international conflicts or meanings of life. He caters for the attention of his young readers on the everyday life practice, if not necessarily every school day, and on the small pleasures in pursuit of a trendy life on and off school or university campus.
China watchers and cultural critics in and outside of China condemn Guo Jingming for shamelessly promoting consumerism in his cultural products.
The critics see the horror in the consuming passion shared among the urban youth in China.
But they have failed to see how youth consumption is also a means to an end.
For many Chinese young people, consuming is a viable escape from family and social responsibilities habitually imposed upon them by parents at home and by society at large.
As demonstrated by the title of his films "Tiny Times", Guo Jingming, as well as his one-child peers, is subversive of the Chinese conventional understanding that one is obliged to achieve financial or career success for one's family, if not also for one's glorious motherland.
For them, it is important how to be stylish with the top brands of the world and how one should get up and wear smart casual at home and begin a leisurely day with the best coffee in the best crockery money can buy.
Is it too superficial if one is only concerned with one's elegance in appearance? Yes, profoundly so.
But "consuming revolution" is infinitely better than "Cultural Revolution" and the allure of top brands is far more powerful than burdens of history.
----------------------------------------------------------
Yiyan Wang
is the Professor of Chinese at the School of Languages and Cultures, Victoria University of Wellington.