David Atkinson explores how to look at foreign direct investment opportunities & sees in 'pragmatic nationalism' a model that avoids extremes and protects benefits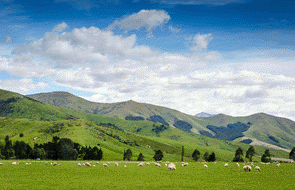 By David Atkinson*
Heading home last week to my family in rural southern Shaanxi, China on the long distance train, with plenty of time to do nothing in particular, I started to reflect on the recent issue of foreign direct investment (FDI) in New Zealand.
This has been a hot topic for discussion recently on interest.co.nz, particularly with the prospective sale of Lochinver Station to Shanghai Pengxin.
That led me to mull over a concept called pragmatic nationalism (Hill, 2012).
Pragmatic nationalism sits somewhere between the extremes of economic isolationism (the Marxist 'radical view') and free market philosophy.
Exactly where can be difficult to determine.
Pragmatic nationalism is essentially the view that FDI's benefits to a country must outweigh the costs.
Considering the benefits & costs
How benefits and costs are considered is subject to varying views.
For example, some may consider economic and financial components in terms of balance of payments, such as income for the host country via taxes, wages paid to local workers, or raw materials purchased by companies operating within its territory, versus expenses such as any infrastructure paid for by the public purse (access roads, power lines, sewer systems, etc.), tax concessions, and so forth.
Others look at the cost/benefit ratio in terms of social issues, such as migrant versus local workers employed by the FDI company, and costs and benefits associated with these workers. Related to this, the integration or segregation of migrant workers can have strong effects on surrounding communities, especially if there is resentment from local people about not getting jobs. It can also be harder for local people to create business relationships with FDI companies if they are not staffed by local managers.
On the other hand, migrant workers can stimulate cultural diversity in a local society in ways that can be potentially beneficial - this depends partly on whether migrant workers have the opportunity or desire to integrate socially.
Finally, yet another view considers the cost/benefit ratio in terms of ecological impacts on the region.
One of the problems with a pragmatic nationalist approach is that it can, like most moderate approaches, be challenged or even subverted by more radical approaches.
On the one hand, pragmatic nationalism can become so watered-down by advocates of free market ideology that the real cost-benefit ratio gets out of balance. This can happen when supporters of FDI focus only on short-term economic benefit.
The sale value of a profit-making or break-even asset is an example of this, and ignores both long-term loss of potential income, and loss to the host country for an unknown period of time of a potentially productive asset. The produce from the asset is sometimes lost too, if this is exported to the FDI company's home market and not offered for sale locally.
Social issues, such as intercultural tension between migrant workers and locals, or migrant worker accident/healthcare costs paid for by the host country's government, can also unbalance the cost/benefit ratio, especially when considered long-term.
Additionally, companies may renege on or only partially fulfil promises of local investment and development.
On the other hand, FDI with a good cost/benefit ratio can also be unnecessarily rejected by those advocating economic isolationism in the name of pragmatic nationalism. For example, FDI that brings with it genuine support of local communities, construction of beneficial infrastructure, long-term commitment, clean-up of existing problem areas, and adoption of improved technology, ideas, or methods can bring benefits to host countries' economies and societies which may be discounted by those with isolationist economic views.
Lochinver sale doesn't pass the test
In either case, arguments between holders of these viewpoints are frequently passionate; pragmatic nationalists may be find themselves in the middle.
Labelling those opposed to particular FDI cases as racists or xenophobes is a tactic that is often used in debates.
On the other hand, supporters of particular FDI cases may be labelled as traitors, sell-outs, or lackeys of economic imperialists.
Arguments of this sort are not helpful in coolly analysing what the cost/benefit ratio of a particular FDI case may be, irrespective of any real xenophobic, xenophilic, or cosmopolitan views held by commentators.
Nevertheless, human emotions, biases, and beliefs necessarily have a strong influence when analysing a cost/benefit ratio.
My own view is that the Lochinver sale does not pass the pragmatic nationalism test, for the following reasons.
Yes, there is the benefit of the $70 million sale price, assuming that most of it will end up being spent in the local economy (which is not guaranteed). The Overseas Investment Office will require Shanghai Pengxin to meet certain terms and conditions to attempt to ensure a suitable cost/benefit ratio for New Zealand socially, environmentally, and financially, as discussed above.
But, looking longer-term, a productive asset will have been sold, from an asset class that is core to New Zealand's export economy - agricultural production.
Moreover, this type of sale helps to provide a resources, knowledge, and production base for companies which are competing with New Zealand's agricultural producers, and which may well overtake them more quickly in the future.
The term 'vertical integration' has been used by several commentators on this website, and is one of the key reasons why I consider that the sale is not ultimately advantageous to NZ Inc. Vertical integration allows a company to sidestep opportunities for value-adding by New Zealand organisations, which means minimal income for New Zealand from such a company, apart from tax, some consumables, and perhaps intra-national transport charges. In sum, the long-term benefits of this sale are unclear.
I take the old-fashioned view that ownership of production, whether by government or by citizens, is key to a country's self-determination, particularly when dealing with resources as fundamental as food.
The sale to FDI companies of this class of core productive asset has a cost-benefit ratio that needs to be very carefully analysed, and not just in financial terms or over the short term.
If such analysis leads to rejection of a sale, this does not need to indicate xenophobia - it can also indicate pragmatic nationalism.
--------------------------------------------------
References:
Hill, C.W.L. (2012). International Business: Competing in the global marketplace (9th ed.). New York, NY, etc.: McGraw-Hill.
Hill's chapter summary on FDI here: http://www.mhhe.com/uop/hill3e/student/olc/ch07s_cs.html
--------------------------------------------------
* David Atkinson is a commenter on this website, using the alias JetLiner.