Bernard Hickey looks at whether Flick Electric could use new technology and raw market signals to 'do a Trade Me' on the electricity industry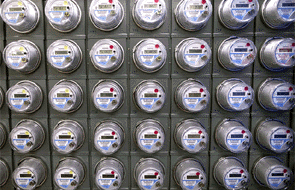 By Bernard Hickey
Just imagine if a Wellington technology start-up could do to the electricity generator-retailers what Trade Me did to newspapers.
Back in 1999, Sam Morgan used a new technology (the Internet) to change the way buyers and sellers of all sorts of things connected with each other in New Zealand.
It seemed radical at the time, but of course was nothing new overseas.
Trade Me was born as a way for sellers to auction their stuff directly to buyers and it introduced a market element into a process that had lacked one. Its auction process allowed buyers to see a transparent price and a clear cost of Trade Me's fees that was linked to a market price.
It also slashed the price of advertising and destroyed the market dominance of two big established players.
It made the market much more transparent and allowed price signals to flow directly between buyers and sellers.
Markets cleared, and so did garages and attics all over the nation.
Although a household name now, Trade Me was novel for New Zealand and few gave it much of a chance at the time.
The dominant players, APN and Fairfax, owned the market for classified advertising for general items, cars, jobs and real estate. They had massive balance sheets and there was no clear market-set signal in their prices for advertising.
It took a while, but those rivers of gold dried up as customers shifted to a transparent system.
Trade Me is now worth more than both APN and Fairfax NZ combined.
Many are not thrilled to have swapped a duopoly for a monopoly, but at least the fees and advertising costs are clear -- and much lower.
Now Wellington-based start-up Flick Electric is hoping to disrupt the electricity retailing industry in a similar sort of way by using new technology and those market pricing signals.
It wants to make the electricity pricing signals much more transparent to customers. And it wants to use the new technology of smart meters, the Internet and a growing range of WiFi-enabled energy management devices to help customers cut their power bills.
Flick Electric launched in June in the Hamilton and Wellington markets after convincing the Electricity Authority it had the financial wherewithal and systems to buy electricity in the wholesale electricity market and then account for its sale to customers with smart meters.
It launched on Powerswitch last month and is working to get into other cities with smart meters, which are set to be in 90% of homes by 2018.
Here's its market signalling plan: it buys electricity in the wholesale market and then passes it on with a 1.5 c/kilowatt/hour margin plus 40c/day, along with the clearly identified transmission and lines charges from Transpower and the local lines company. It also charges for metering.
This means as the price of wholesale power goes up and down, then so will the electricity portion of the bill.
That price can change hour by hour depending on lake levels, how windy it is and how cold the weather is.
It often means prices are cheapest in the middle of the night when everyone's asleep, or in the middle of the day when people are at work or school.
Currently the big 'gen-tailers' charge a set price per kilowatt hour, which means they take the risk if there's a massive spike in power prices, but also benefit when wholesale prices dip. But there's a cost to consumers for that certainty, which is a lot like paying an insurance premium against volatility.
Flick is betting that consumers will be willing take that risk in return for not paying that insurance premium, which it turns out it's quite a cost.
Flick says its customers are saving around 15% on their bills, even taking into account the discounts and specials offered by the other retailers.
Flick's drive towards this new more transparent pricing is being closely watched in an industry rife with claim and counter-claim about who is responsible for inflation of power bills.
The Electricity Authority is pushing for more transparency and has talked up the potential for new entrants such as Flick to use the benefits of a competitive wholesale market to apply some extra competitive heat to the retail end of the market.
Flick is hoping the advent of smart meters and new WiFI-enabled power management devices to better control when hot water heaters, heat pumps and lights are used will mean customers can better use the hour-by-hour price signals it will send. Households could then change their power use patterns to take advantage of the cheaper times of the day and year to cut their bills.
This all sounds very experimental and futuristic, but there is plenty of precedent. In the 10 years after the Norwegian market deregulated in 1998, more than 40% of residential customers moved to contracts where the retail power price was directly linked to 'spot' wholesale markets.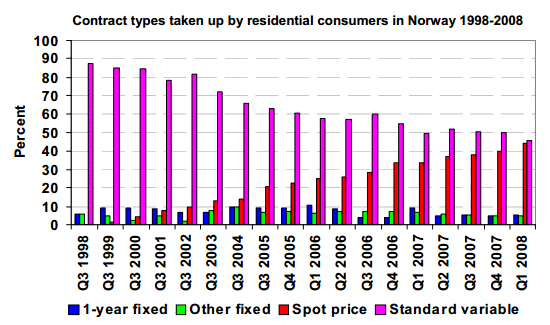 Many in the industry doubt customers will want to take on the risk of a spike in energy costs because of a dry winter or a nasty cold snap, but that risk has reduced in recent years because of the increased amount of 'base-load' geothermal and wind power generation, which is not dependent on rainfall.
The power management devices are also arriving that make it easier for households to respond.
One complaint about the current electricity market for residential customers is that it doesn't appear to be like other competitive markets where prices fall as well as rise in line with wholesale price moves. Drivers intuitively understand that a rise or fall in wholesale oil prices or the New Zealand dollar will flow through to changes in the prices on the big electronic billboards at the service stations.
That is not case for electricity bills and many wonder why not.
But the biggest appeal of a service like Flick may be in the future of wholesale prices, particularly if the Tiwai Point aluminium smelter is closed. It uses 12% of the national electricity supply. MBIE forecast in 2012 that its closure would reduce wholesale prices by around 10%. There's no guarantee that would be passed on by the guaranteed price system most households currently have.
Flick customers would see the wholesale price reduction within the hour.
Just like Trade Me all those years ago, Flick has the potential to disrupt an industry and hand a lot more power over to the consumer. Those arguing the market is competitive and does not need the Labour/Green single buyer plan are hoping players like Flick can demonstrate that competitiveness for households as soon as possible.
The combination of new technology and a functioning market can be a powerful force for creative destruction.
Flick, and a few consumers, will be hoping they pull off another Trade Me on the electricity market.
--------------------------------------------------------
A version of this article first appeared on the Herald on Sunday. It is here with permission.