Elizabeth Davies has hit a bump in the road, suffering a 'quarter life crisis'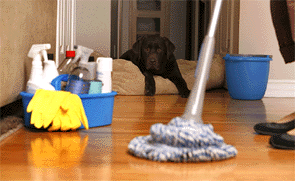 By Elizabeth Davies
They say that moving cities is one of the most stressful things you can do in your life and day by day I'm realising that's 100 per cent true.
It's like standing at the top of a really big cliff and counting down the days until you know you have to jump.
In preparation for the move I've already left my job.
I had to resign early in order to attempt to get a job in Tauranga. Unfortunately the job I thought I would get didn't work out and now I'm left in limbo.
For the first time since I was about fifteen I'm not working full time or studying full time while holding down a part time job.
On a day to day basis I'm unemployed. Perhaps I should feel liberated and relaxed but in reality all I feel is terrified and anxious.
I'm suffering all the tell-tale symptoms of unemployment. My house is disturbingly clean and tidy, every pair of my socks is perfectly bundled, bad reality TV echoes through the halls and I'm constantly baking – then immediately eating everything I bake.
I find myself sleeping more, and unable to sit still. I was and continue to be scared that unemployment will suck me into the deep pits of depression but it would seem that anxiety is my real problem.
Anxiety is like the scab that will heal if you just stop picking it, but you can't.  I'm constantly calculating and re-calculating my budget counting the days my savings will last until I'm really in trouble.
In less than thirty days I'm moving to a new city where I have no friends and no job prospects.
Regular employment provides a number of things that help keen me sane – routine, financial security, and a sense of satisfaction from having contributed something, anything, to society.
Unemployment means I have all day, every day to freak out about my future.
My whole relationship dynamic will also be changing as for the first time in three and a half years I'll be financially relying on my partner until I find a job of my own.
The idea of having all my independence and purpose stripped away only adds to my anxiety.
I put on a brave face most of the time. I make jokes about the things that stress me out and laugh off the fact that I have no idea what I'm doing, but the truth is, I'm scared and feeling a little bit lost.
Is the quarter life crisis a real thing? Some days it feels like it.
-------------------------------------------------
Elizabeth Davies is a 24 year-old graduate of the Auckland University of Technology post graduate journalism course. She lives with her partner in Epsom and spends her free time refurbishing vintage furniture and attempting to bake while fighting a daily battle against her bank balance. She writes a weekly article for interest.co.nz on money matters and financial struggles from a young person's perspective.