Elizabeth Davies on being lonely in Japan, putting your money where your mouse is, how the Melbourne Cup costs Australia A$1b, hairy men, Dilbert & more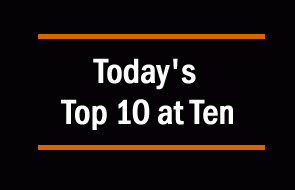 Today's Top 10 is a guest post from Elizabeth Davies, a regular contributor to interest.co.nz. You can see more from Elizabeth here.
Bernard is on Financial Stability Report duty today and will be back for the Friday edition.
As always, we welcome your additions in the comment stream below or via email to david.chaston@interest.co.nz.
And if you're interested in contributing the occasional Top 10 yourself, contact gareth.vaughan@interest.co.nz.
See all previous Top 10s here.

1. Lonely in Japan? Here are a few financial solutions to your solo problem
Every year Japan draws in millions of tourists, many of whom are proud to fly their freak flags high.
Japan has long reined as capital of cool and quirky.
In a country where living alone is swiftly becoming the norm, rather than taking up tennis, lonely strangers can now be hugged by chairs, smoke or drink in extremely close proximity with others, have coffee with cats and rent friends.
"Tokyo is a huge place for foreign dorks and nerds," said my expat friend Marcel, a Brazilian finance analyst who fits the bill. "Everywhere you go, there's some nerdy guy who comes here alone because it's a city they save all their money for, for all the weird stuff."

Plus, loneliness in Japanese natives is increasing — so much that by 2020, according to NLI Research Institute, living alone will be the norm in the country. 

So, naturally, solutions (albeit novel and eccentric) have been on the rise to improve the lifestyle of the lonely, whether tourist or local. Behold our list of anti-loneliness treasures in the Land of the Rising Sun (or, uh, the Land of the Lonesome Dork).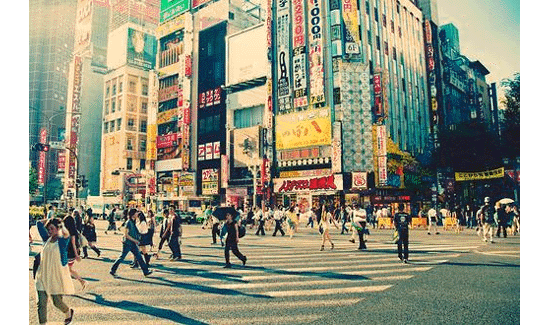 2. Young, smart, and ready to save some lives
A 23 year old has won the international James Dyson Award for his design for a low-cost inflatable incubator that can be used to save the lives of premature babies born in developing nations.
More than one in 10 babies around the globe are born prematurely, resulting in hundreds of thousands of deaths each year. According to the World Health Organisation, 75pc of deaths resulting from premature birth could be avoided if basic incubation technology was available.

"I had the idea when I was watching TV in my student flat and a programme came on about premature babies dying in Syria due to a lack of incubation," Roberts told The Telegraph. "I couldn't understand why this problem still existed today, so I decided to invent a product myself."

His invention, MOM, is an inflatable incubator that provides a stable heat environment, humidification and jaundice lighting. It has been designed for deployment in the developing world and in disaster areas or refugee camps, costing just £250 to manufacture, test and transport to the desired location. The design provides the same performance as a £30,000 modern incubation system.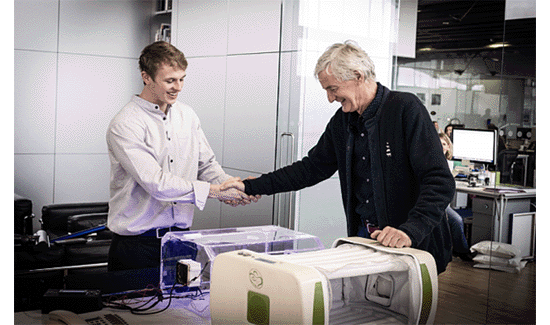 3. Consumer NZ helps keep the door shut in salesmen's faces
Consumer NZ is handing out free stickers for residents to place on their doors warding off door knockers.
The theory is some salesmen are being too pushy with elderly and vulnerable citizens, it seems a bit like wishful thinking that these same sales people will be sent away quivering, tails between their legs, powerless against the almighty sticker.
Hayley Miller, a consumer law specialist at law firm Kensington Swan, said the stickers were unlikely to offer much of a deterrent to determined salespeople. 

"My initial reaction is I don't think it would make somebody in trouble for doing that."

She said "no junk mail" signs could be ignored with few repercussions, while the Marketing Association's "do not call" list for tele-marketing was a voluntary initiative with no legal standing.

However, Miller said changes to the laws around "uninvited direct sales" including tele-marketing and door-to-door sales meant consumers had better protection against being ripped off.

The changes, which came into effect in June, require certain disclosures to be made verbally by salespeople and mandate a cool-down period of at least five working days, during which deals can be cancelled.

"If it is something dodgy sold to a poor granny, hopefully when the family comes around in a week they will cancel it."

Consumer NZ is also calling for changes to the Fair Trading Act to make it an offence for sellers to ignore a "do not knock" sign.  In Australia, door-to-door sellers could be fined for ignoring the signs."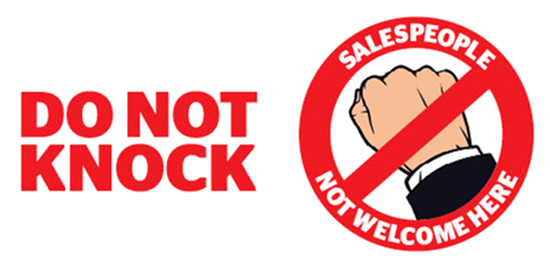 4. Detroit Rock City back in business
Detroit is being given a second chance, the motor city famous for its high crime and suicide rates has been financially struggling for years and has just won approval to come out of bankruptcy.
Sixteen months ago Detroit became the largest US city to be declared bankrupt, now it's time to wipe the debts and start fresh.
Judge Steven W. Rhodes of the U.S. Bankruptcy Court for the Eastern District of Michigan endorsed the Motor City's plan to erase $7 billion of debt, just 16 months after Detroit became the largest city in the U.S. to file for bankruptcy.

Under the terms of the plan, negotiated largely in private sessions between the city and its creditors, Detroit will cut the pensions of general retirees by 4.5 percent and invest some $1.7 billion in social services.

The plan will also require the city to work under strict financial oversight in the coming years.

"Getting this resolved is a huge issue in terms of creating a great environment for the city, and not just the city but for the state, to all rally on focusing on growing Detroit," Michigan Governor Rick Snyder told the New York Times. "It really takes care of the city government issue and gets a normal context to be a more traditional government structure again."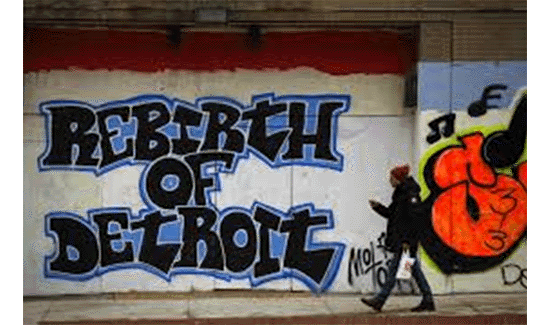 5. Facebook helps you put your money where your mouse is
Have you forgotten where you left your social conscience, don't worry, Facebook will help you to find it – smack bang on your newsfeed and/or dashboard.
"Organizations involved in the fight against Ebola are using Facebook to raise funds for their relief efforts," Facebook said in a news release. "We want to amplify these calls for action and help organizations raise awareness and connect directly with people around the world."

Facebook is also getting involved in other ways. The company is partnering with UNICEF to deliver information about Ebola symptoms and treatment to people in affected and neighbouring regions. The UNICEF messages will appear in news feeds.

Finally, Facebook is also donating 100 mobile satellite terminals, which will provide medical and aid workers in remote areas of Guinea, Liberia, and Sierra Leone with voice and data services.

"Communication and access to information is crucial to people fighting Ebola on the ground, but many of the areas most affected lack the infrastructure, like landline and cellular coverage, to support them," Facebook said.The new initiatives come after Facebook CEO Mark Zuckerberg and wife Priscilla Chan last month donated $25 million to the U.S. Centres for Disease Control and Prevention to fight against the deadly disease."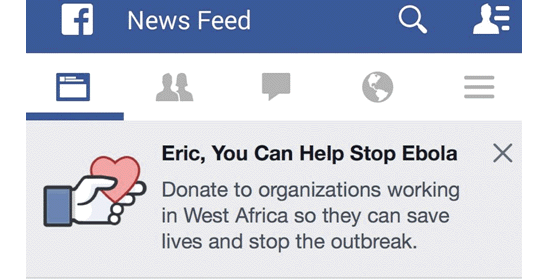 6. Live, love and waterslide!
Live More Awesome charity have raised $100,000 to make an even bigger world's biggest water slide!
Founders Jimi Hunt and Dan Drupsteen have put aside 500 tickets to be awarded to the $500 people that raise the most money for LMA, all funds raised going towards mental health initiatives in NZ.

Live More Awesome's co-founder Jimi Hunt says New Zealand has some of the worst depression rates in the world - and we've got to start talking more about it so people know it's okay to ask for help.

"Sometimes you have to do something massive and crazy in order to get people talking about something so taboo."

Proceeds from the event will be used to fund mental health initiatives run by the charity.

About one in five New Zealanders will suffer from a mental health condition each year, according to the Mental Health Foundation.

7. Big hats, hangovers and animal cruelty – how the Melbourne cup costs Australia more than a billion a year
The Melbourne Cup seems to be the one time of the year that even the Prime Minister gets behind gambling. Women wear ridiculous outfits, horses are shot but hey everyone ends up with a hangover and slightly less money – so what's not to love?
The race that stops the nation costs the economy more than $1 billion in lost productivity, figures show.

Research by HR firm Randstad found that 77 percent of working Australians spend three and a half hours or more celebrating the Melbourne Cup.

The survey found that 15 percent watch the race and participate in office sweepstakes before getting back to work, and just 8 percent are too busy to watch the race at all.

Paul Dundon, managing director of workplace absence management firm Direct Health Solutions, said figures show the number of full-time employees who call in sick on the Wednesday following Melbourne Cup day jumps by 25 percent.

With just over 8 million full-time workers in Australia, for employers that means an extra 80,000 people don't go to work at a cost of $24 million, Mr Dundon said.

The race also puts a drain on Australians' purse strings thanks to increase in people gambling, buying new outfits for Melbourne Cup functions and the jump in spending at pubs, clubs and restaurants around the country.

But this spike in spending injects millions into the retail, hospitality and tourism sectors of the economy, particularly in Victoria.

Almost 14 million Australians will spend $400 million betting on the Melbourne Cup tomorrow, or an average of $29 each, according to insurance firm Asteron Life.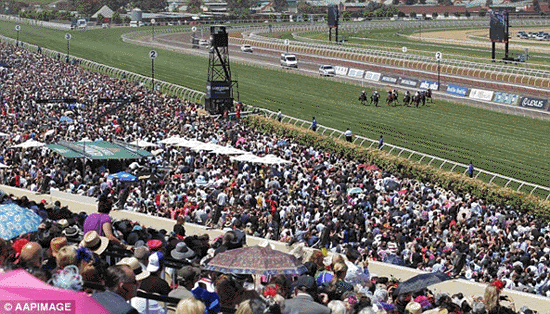 8. More mos = more money for men, and less for the shaving industry
More and more men are choosing to embrace the beard – be it in hairy protest to the ever increasing cost of replacement razors, in dedication to flying the their hipster flag high, in order to get a head start on Movember or in an attempt to emulate Ryan Crotty's luscious face locks – he beard is back and the shaving industry isn't happy.
Shavers are sick of spending more money every year on different combinations of tiny knives, analysts say.

"Men, tired of putting up with the ever-increasing prices of refill shaving heads from the top producers, have fled to cheaper options," analysts with consumer research firm Euromonitor wrote recently. "Some have even stopped shaving altogether."

It's a scary prospect for traditional shaving companies. But for those with brands outside of blades, it comes with an unexpected benefit.

Last year, men's skin care saw faster growth than any part of the men's grooming category, with sales rising 7 per cent, to more than $260 million, which Euromonitor analysts said was "a marked indicator of the changing nature of men's grooming."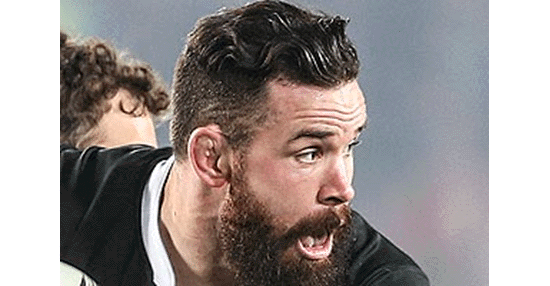 9. Eighteen year old Lorde living it up in the lap of luxury
When most kids turn eighteen they'd consider themselves lucky to be given a used car, however in the world of disgustingly talented young'uns, turning 18 means gaining access to your hard earned cash.
Happy Birthday Lorde – here's your 11 million dollars – you earned it.
Despite being released last year, her accompanying album Pure Heroine remains a strong seller in the United States, being the third-most bought or downloaded album of 2014 behind only Taylor Swift's recent release 1989 and Disney's Frozensoundtrack.

A Herald model of Lorde's earnings, taking into account fees typical in management, recording and publishing contracts and using publicly available sales and streaming information, suggests she is one of the highest-paid individuals in New Zealand.

The bulk of earnings appears to come from the sale of 2.7 million copies of her album and a combined 17 million singles, including more than 10 million for Royals.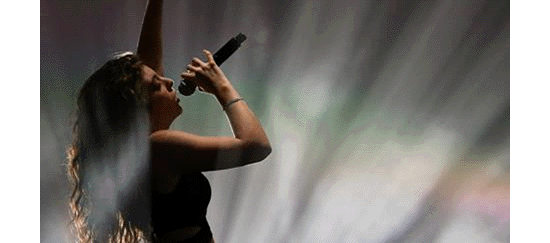 10. You can't buy grumpy old men – not even for $32 million
The utterly hilarious Monty Python team were offered a huge sum to tour the far east, Africa, Australasia and America. Unfortunately for all fans everywhere, they've turned the offer down. They're all in their seventies and have pretty much said they're too old to be waking up in a different city every morning.
Eric said: "It is really the end. I mean, we talked about it, we did it, we said 'No, let's just do it in London, we'll do 10 nights.'

"We could've gone on to Australia, South Africa and then you spend the rest of your life wondering what town you're in.

"But we're all in our 70s, everybody has different things to do that interest them, so it's like a great farewell. It's like 'Let's just take a final bow'.

"When you get old, grumpy old men, you go 'I don't care how much bloody money, I'm not going out, I'm staying home'.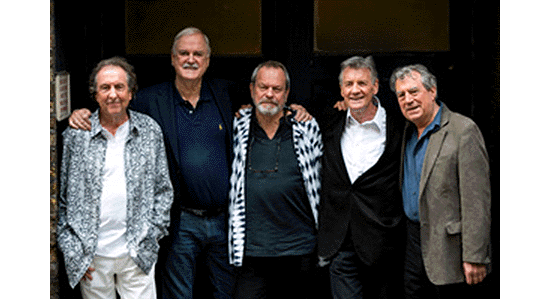 --------------------------------------------------------
* Elizabeth Davies is a regular writer for interest.co.nz.