Benje Patterson wonders why requiring banks to hold more capital for property investor lending isn't a policy action that is being used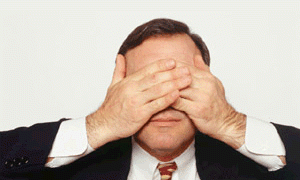 By Benje Patterson*

The Reserve Bank has launched an offensive against property investors in Auckland. 
By October this year, lending restrictions will increase for Auckland-based investors as the Bank attempts to slow the concentration of financial market risks stemming from property investment into our biggest city.
The targeting of investors in Auckland comes following extensive consultation and research by the Reserve Bank.
The Bank has concluded that although investors only account for about one third of new mortgage lending, international evidence shows that investor lending is riskier because default rates for investors are significantly higher than for owner-occupiers during severe downturns. Furthermore, data from CoreLogic suggests that these risks are relatively concentrated on the Auckland region as investors in Auckland are more likely to use mortgage financing than investors around the rest of the country.
It is feared that Auckland investors are becoming too highly geared, relative to rental yields, and are too reliant on expectations of strong future capital yields to ultimately gain a return. This situation leaves some Auckland property investors in a vulnerable position if there is a sharp correction to house prices. Against this backdrop, the Reserve Bank has proposed new policy measures to slow a further concentration of financial risks on investors and to dampen expectations of future capital gains.
The Reserve Bank has announced that all property investors in Auckland will be required to have at least a 30% deposit. In contrast, when lending to owner-occupiers in Auckland, retail banks will continue to be allowed to issue up to10% of new loans to owner-occupiers with less than a 20% deposit.
In addition to this explicit targeting of Auckland property investors, the Bank has acknowledged that housing market pressures around the rest of the country are generally subdued. As a result, the Bank has lifted the speed limit on low deposit (<20% deposit) lending outside of Auckland from 10% to 15% of new mortgages, irrespective of whether the buyer is an investor or owner-occupier.
If confirmed, the Reserve Bank's new policy measures won't be introduced until October 1. In the meantime, there will be a flurry or home buying interest by investors seeking to get into the market before the new regulations take effect. But the effects of this demand on Auckland house prices through the winter will still ultimately depend on how retail banks respond during the consultation period.
If the banks continue to take a business-as-usual approach to mortgage lending then the flurry of buying activity by investors before the new regulations take effect could see a temporary spike in house price inflation through the winter.
If instead, retail banks decide to take a conservative approach and act in the spirit of the Reserve Bank's new policy measures by immediately beginning to restrict lending to investors, house price inflation could show some signs of slowing straight away. On the balance of probabilities, this conservative response by retail banks is most likely, as the banks will be eager to ward off the risk of stricter and costlier policy intervention by the Reserve Bank down the track.
Although the Bank's inspiration for wanting such a finely targeted policy response has some merit, we are dubious as to the practicalities of implementing these measures in a real world setting.
When money is at stake, people have a tendency to find their way around policies that are not uniformly applied.
In the current context, it does not take much of a stretch to envisage an undermining of the policy's effectiveness by investors pulling together a 30% deposit for an Auckland property investment by extracting equity from investments in other parts of the country. Moreover, other parts of the country, especially the lower reaches of Northland and parts of Waikato may face a wave of property investors seeking opportunities just outside of the Auckland region's geographical boundaries where lending conditions are more relaxed.
To cut a long story short, although we applaud the Reserve Bank from taking a stand as part of its financial stability mandate, we do not agree with the proposed approach to solve the concentration of housing investment risks in the banking sector. 
Purporting to have false accuracy by finely tuning relatively untested policies seems like a complicated way for the Reserve Bank to achieve a simple goal.
If the Bank really wants to protect the financial system from these risks, then a less convoluted approach would be to directly increase the amount of capital that banks' must hold on their balance sheet to cover their residential investment property loan book.
Not surprisingly, the chorus of support for this approach among economists is rather quiet, given that most regular commentators work for the banks themselves.
--------------------------------------------------------------------------------------------
Benje Patterson is an economist at Infometrics. You can contact him here »