The team from NZIER Auckland on the Donald's long, thick idea; older women; expanding middle class?; NZ brand, Mid-East heat; cheap oil good?; refugee opportunities; Brazil's woes; Dilbert & more; with John Clarke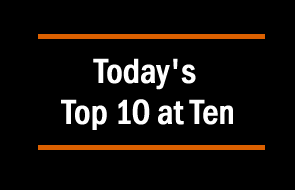 Today's Top 10 is a guest post from Peter Wilson, Christina Leung and Killian Destremau of the NZIER Auckland office. For over 50 years NZIER economists have been helping clients analyse market, regulatory, social, and environmental trends to enable them to make informed and strategic decisions.
As always, we welcome your additions in the comments below or via email to david.chaston@interest.co.nz.
And if you're interested in contributing the occasional Top 10 yourself, contact gareth.vaughan@interest.co.nz.
See all previous Top 10s here.

1. Trump's multi-billion dollar bill to Mexico for his proposed wall
Donald Trump's proposal to build a wall against Mexico to keep out illegal immigrants – and send the bill to Mexico – is estimated to cost up to US$25 billion. The cost reflects the long stretch of the US-Mexico border, as well as the difficult terrain. In addition, it is estimated it will cost up to $750 million a year to maintain this wall.
The U.S. border with Mexico is roughly 2,000 miles long and underlines four states from California to Texas. It is a massive stretch of land — the Berlin Wall spanned just 96 miles comparatively, and it cost about $25 million to build in 1961, or around $200 million with inflation.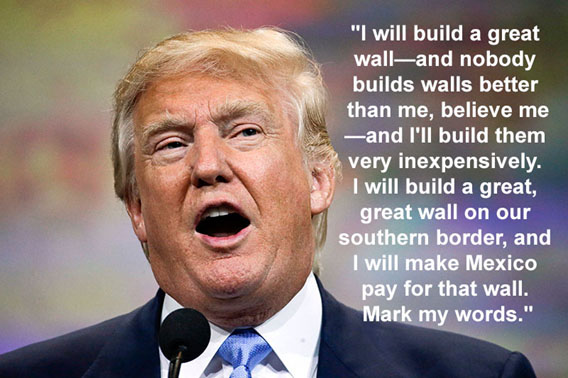 2. Older women are leading major economies and institutions
There has traditionally been a dearth of females the higher up the corporate and political ladder you go. Yet this is turning around. Age can now actually be seen as an advantage when taking the helm of a major corporation or economy, last year Angela Merkel was Time's 2015 person of year. Key international institutions are also poised to increasingly be led by women, Christine Lagarde as GM of the IMF was a major step forward, and meanwhile Helen Clark gave her pitch to become UN's first women secretary general.
Clinton, Yellen, and Warren may represent a small group, but it's a striking one. All reached their 60s having raised families and built lengthy résumés. Rather than pull on their gardening gloves and totter out to spray the roses, however, all are surging well past the time when one might reasonably expect a white-collar worker to start watching the clock, waiting for her pension to kick in.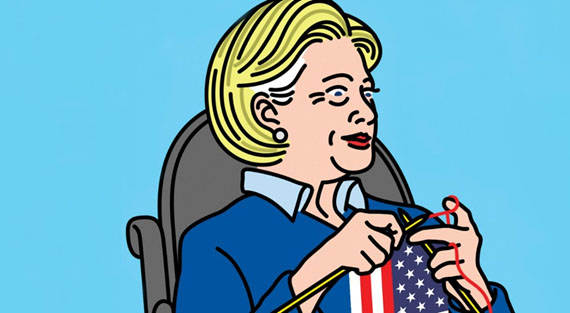 3. The expanding middle class: fact or fiction?
Despite all the focus on reducing global poverty, we are no closer to expanding the global middle class. The increase in wealth has been concentrated in China, South America and Eastern Europe.
Perhaps more importantly from an international perspective, the gap in living standards between the world's economically advanced countries and emerging and developing nations barely narrowed in the first decade of this century. In 2001, 91% of the world's high-income people lived in North America and Europe; in 2011, the share was 87%.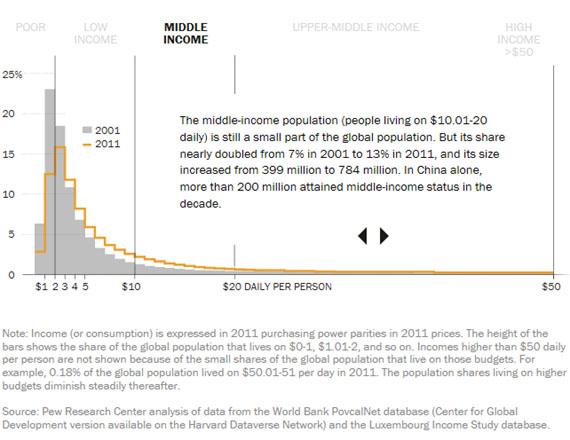 4. How should New Zealand brand itself beyond its flag?
We've decided to keep our current New Zealand flag. But there are many other ways we can develop our national brand to enhance the long-term economic potential of our country.
Countries that want to influence the world's perceptions about them try to shape our impressions through such things as tourism bureaus, chambers of commerce, foreign trade administrators, among others — just as businesses try to influence customers' perceptions of their brands through advertising. There is good reason for doing so: Attracting more businesses, trade, exports, investments and tourism strengthens a nation's economy.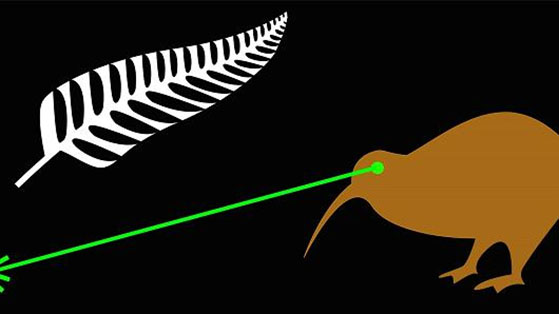 5. What will Brexit do to Britain?
Britain will on 23rd June vote on whether to remain in the European Union. Concern about what Brexit will do to the British economy is already denting business confidence and driving the British pound lower. Nonetheless, it is looking like it will turn into a close vote.
The effects of EU membership on trade patterns are difficult to measure, but John Springford of the Centre for European Reform, a London-based think-tank, and colleagues have carried out a modelling exercise which concluded that Britain's trade with the rest of the EU was 55% greater than it would have been if outside.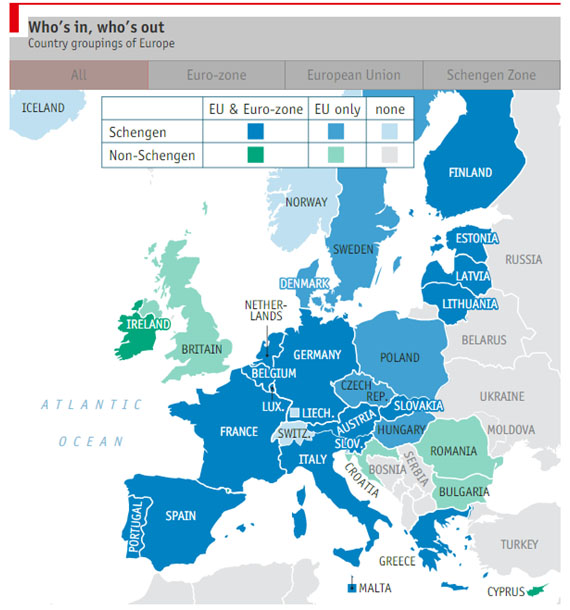 6. Too hot to stand outside in the Gulf in the Middle East
There has been much discussion about the many effects of climate change. Some of the oil and gas rich nations in the Middle East have been resistant to measures to curb greenhouse gas emissions. But these nations may face extreme heat conditions which will make many areas inhabitable.
The scientists used standard climate computer models to show that the fatal WBT extremes would occur every decade or two after 2070 along most of the Gulf coast, if global warming is not curbed. Using the normal measure of temperature, the study shows 45C would become the usual summer maximum in Gulf cities, with 60C being seen in places like Kuwait City in some years.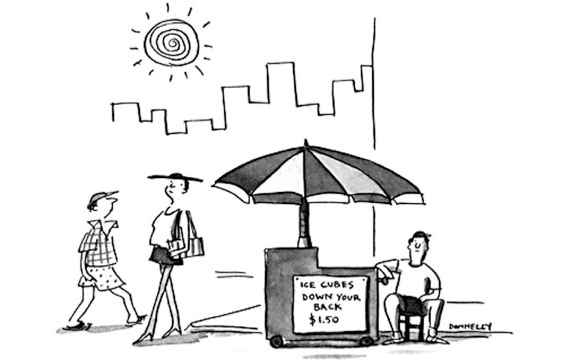 7. The pros and cons of cheap oil
While cheap oil has been a boon to many industries such as aviation and agriculture, there may be unintended consequences. Lower oil prices transfer wealth from oil producers to oil consumers, but whether that will continue to boost the global economy depends on what is done with this wealth.
Such large swings in purchasing power always used to boost economic growth, because while producers were saving the profits from high prices, consumers tended to spend the windfall from low ones. One of the concerns about today's low prices is that the positions may be reversing: the big winners, American consumers, are using the spare cash to pay off debts; meanwhile, losers such as Russia and Saudi Arabia are cutting back sharply on investment and public spending. If carried to extremes, that would mean a good old-fashioned Keynesian slowdown in a world economy trying to spend less and save more; the more likely result of which is that lower oil prices fail to give us the boost we hope for.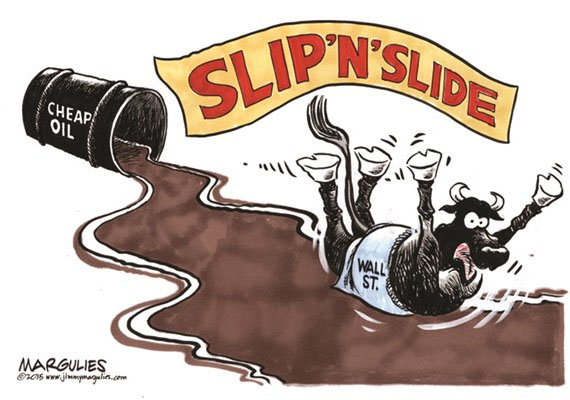 8. The refugee influx from Syria presents opportunities
While there is a debate over the pros and cons of accepting Syrian refugees, the influx of these refugees could provide a solution to Europe's ageing population.
According to the European Commission, the greying of Europe is among the EU's most serious social and economic challenges. More than one-fifth of Europeans will be 65 or older by 2025, placing great strain on social services and health care.
Integrating young migrants could provide a much-needed demographic boost. And unlike Jordan, Turkey, or Lebanon, Europe has far more resources to integrate them.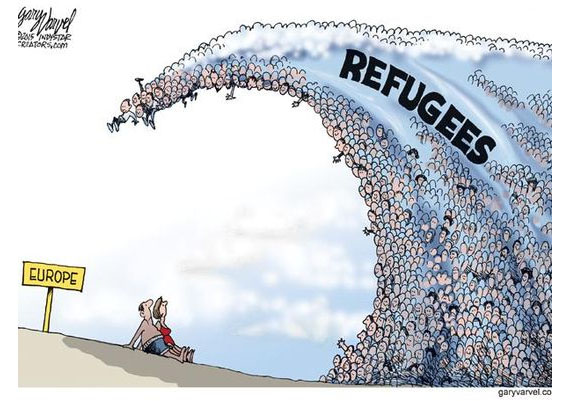 9. Are we approaching technological singularity?
Technological disruption in 2015 was more important than ever to CEOs all around the world, and it now consistently makes the top 5 of CEO's greatest area of both risks and opportunities. At the same time, the last two years have been so far, by all standards, the golden years of unicorns (start-up company valued at over $1 billion, and so logically, decacorns are over $10 billion) with little signs of it slowing down.
Futurists like Vernor Vinge and Ray Kurzweil have argued that accelerating pace of smarter and smarter machines will soon outrun all human capabilities. They call this tipping point the singularity, because they believe it is impossible to predict how the human future might unfold after this point.
But Paul Allen disagrees and, once again, the world can thank Microsoft for keeping us in the light.
The amazing intricacy of human cognition should serve as a caution to those who claim the singularity is close. Without having a scientifically deep understanding of cognition, we can't create the software that could spark the singularity. Gaining a comprehensive scientific understanding of human cognition is one of the hardest problems there is. We continue to make encouraging progress. But by the end of the century, we believe, we will still be wondering if the singularity is near.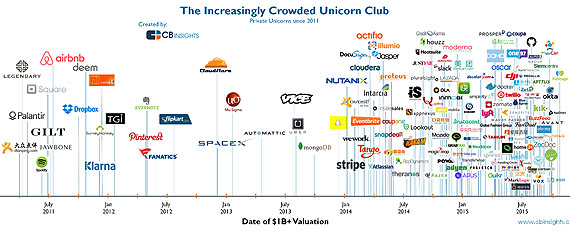 10. Is Brazil in deep trouble?
Brazil has gone from an impressive economic boom to the worst crisis in its modern history in less than a decade. The country's situation appears even bleaker due to the deep and complicated political crisis, with the president, Dilma Rousseff, facing impeachment in congress.
Some claim however, that a wider look at the trends shows the economy is in for an upswing.
The perfect storm is dissipating. Agrarian commodities and oil prices cannot get much worse. Indeed, since the devaluation of the real, Brazil's balance of trade is already showing positive results. The rains are back, filling the dams and lowering energy prices. Some of the questionable state investments in infrastructure are finally maturing. After two years of deep recession, a fast recovery can happen based on the existing capacity of factories, without requiring a significant increase in investments. We have seen this pattern before.