Why the unequal distribution of information is scarier than mass surveillance, hackers and internet pirates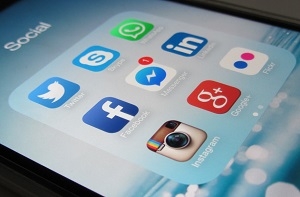 By Jenée Tibshraeny
Cast your mind back to September, before John Key resigned as Prime Minister, Donald Trump was elected US President, and Phil Goff was elected Auckland Mayor.
Scrolling through Facebook, I was inundated with posts related to the Auckland mayoralty race.
I follow a bunch of New Zealand news organisations and live in Auckland, so it's no wonder algorithms told Facebook I was interested in the election.
I recall thinking how fantastic it was that social media was providing young people with a platform to engage in local politics.   
That was until I spoke to my younger sister.
I recall being shocked that a few weeks out from the election, she had not heard of the 22-year-old mayoral candidate Chloe Swarbrick, who ran her entire campaign on social media.
While she doesn't follow current affairs for a living like I do, my sister and I are similar in age, live in the same neighbourhood and share many interests and friends.
Why hadn't she been inundated with videos, news stories, comments, etc about Swarbrick on Facebook, as I had?  
Would she have known there was a candidate vying to be a voice for her - a fellow millennial - in the mayoralty race, had I not told her? Which other candidates didn't she know existed?
I couldn't believe how someone so similar to me, was perceived so differently by Facebook, and thus fed such different information.
The situation begs the questions, how do our differing experiences on social media shape how we perceive ourselves and the world around us? And how does this affect who we vote for?
The unequal distribution of information
Victoria University professor Kathleen Kuehn believes these questions should drive debates around privacy policy.  
Mass surveillance, identity theft, online scams and hacking are among the bad that has come with the good of the internet age. But it's the way the internet proliferates the unequal distribution of information that's the most concerning for Kuehn.
She says the way data gets used can be "discriminatory" and "shape our movements or our futures in ways we don't even know".
In the example above, my engagement with Facebook led me to believe Swarbrick would receive a groundswell of support, while my sister didn't even know she existed. This undoubtedly shaped the way we voted.
"This [unequal distribution of information] can give you a really skewed perception of what's happening," Kuehn says.
The normalisation of fake news and the US election
Just look at the way people thought Hilary Clinton was miles ahead of Donald Trump in the US Presidential Election, and the way fake news rose out of the event.
One might question how people believe fake news, but if it's all you see, it's possible for it to become a reality.
"The more you conduct your search for fake news, the more what you're clicking on feeds into the algorithm and that re-solidifies the delivery of fake news and further builds this digital profile… It really shapes knowledge," Kuehn says.
"It's hard to have a civil debate because we have completely vastly different knowledge sets. It's getting to the point where a lot of people don't even know what's true anymore.
"Or they don't think anything's true, which is even worse in a way, because how do you have a rational debate and how do you preserve democracy when no one can even agree on the basic facts around whether something did or didn't happen?"
We do it to ourselves
Yet Kuehn notes one of the things that separates the internet age we're in, from both the past and the Orwellian notion of Big Brother, is that data is being used by intrastate players for corporate purposes more than it is by state authorities for security purposes.
Furthermore, our data isn't being stolen. Rather we are choosing to hand it over.  
"What makes the contemporary surveillance environment so different, is that we actively participate in it - and we enjoy it," Kuehn says.
In return, we like being fed what we think we want.
For example, the location-enabling tools on our mobile phone can automatically tell our Uber drivers where to collect us from, track how many steps we may have walked in a day, document the locations we've taken our photos from, and automatically pick up our locations when shopping online.
The corporate interests of social sorting
Yet we don't always comprehend how the likes of Uber, Nike, Countdown and Apple can use that data.
For example, are our airlines charging us more for our flights based on our locations, or are our health insurers charging us more because of the food we buy or amount of steps our GPS trackers say we take each day?
Furthermore, Kuehn questions whether our teenagers in lower socio-economic areas are being fed ads for trade schools, while those in higher socio-economic areas are being targeted by world-renowned universities.
She says this sort of social sorting is dangerous in its subtleness.
"It's an invisible process that can shape the way people see themselves or the resources they access."
She suggests people can make some efforts to reduce their digital footprints by using different internet browsers, not signing in to Google when doing searches, or using proxies that go through different countries.
For more on the issue, see Kuehn's just-published book, 'The Post-Snowden Era'.