Matt Nolan delves into poverty, looking at what it is, where it is, how to combat it, child poverty and more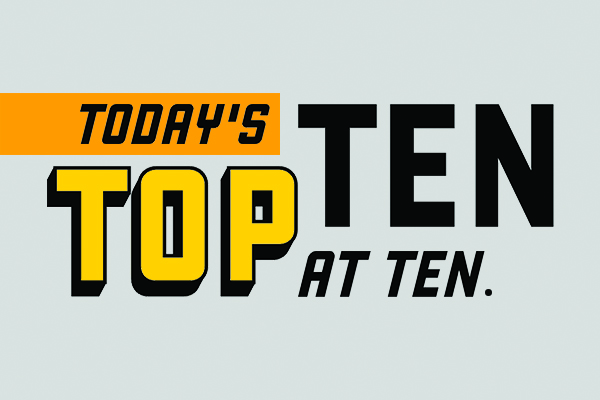 This week's Top 10 is a guest post from Matt Nolan, an economist at Infometrics, and a contributor at the blog site TVHE.
As always, we welcome your additions in the comments below. If you're interested in contributing a Top 10 yourself, contact gareth.vaughan@interest.co.nz.
See all previous Top 10s here.

For today's Top 10 I'm aiming to run through some thoughts about poverty. Understandably poverty is an issue we feel emotional about, but in order to make sure that we are talking about the same issue - and helping those we intend to help - it is important that we are thorough when thinking about what the issue is.
Now this issue is much more detailed and multifaceted than I can cover - and much more data is found in the links in the final point. But I just want to discuss how, even though everyone in New Zealand appears to care about poverty and child poverty, we can justifiably believe very different things about the solution/policy goals.
What is poverty?
Poverty occurs when a group lacks something that is deemed necessary for a member of that group. As a result, it is a concept that definitively points to a bad outcome for an individual.
However, defined this way poverty is too wide a concept to be of much use for saying policy should take an interest. Six figure income households will often consider themselves poor by this definition because they can't afford the same car as their neighbours. Religious leaders will talk of a poverty of morality. 
As a result, to talk about policy for poverty requires defining what a need is and limiting the discussion to such necessities.
Even then history has shown that there has been a long debate about who is responsible for poverty, and even whether it is bad!
The modern thought that drives policy comes from the concept of capabilities as defined by Amartya Sen:
Poverty is not just a lack of money; it is not having the capability to realize one's full potential as a human being (from Development as Freedom).
In this way, people have a human right to not be in poverty - in terms of having the capability to achieve a socially agreed minimum standard. This differs from how we measure poverty, which is whether people have a level of income that meets some minimum level. This distinction is central to the debate.
Relative and absolute poverty?
As we've defined it for this Top 10, poverty is the absence of something that is viewed as necessary to meet some commonly agreed standard of life.
Given this, someone is in absolute poverty when they do not have access to some fixed basket of goods and services that define necessity. Meanwhile, someone is in relative poverty when their income is lower than some proportion of average income.
On the face of it relative poverty measures appear to miss the point - as a society gets wealthier the relative poverty line will rise even though the income needed to get some basket of needs does not. However, it captures a problem with absolute poverty measures - as the distribution of incomes and social structures changes through time, what is necessary changes.
If we were to think about poverty in the way we've defined it above there will be both absolute and relative elements. As well as the absolute element of needing food and shelter, as society becomes wealthier, then in order to take part in social situations people need to be able to spend more - if those who are poor see their access to these social resources decline then they are excluded from part of social life.
This distinction still doesn't solve the argument around responsibility - should these necessities be provided externally, or do people have a reciprocal responsibility to sacrifice something to meet them? This is where the importance of capability comes in, do people have the ability and opportunity to meet this standard.
Furthermore even if outcomes measure the full capability that people have there are clear issues with such measures. How do we capture differences in need (eg someone with a disability requiring higher costs to get to work)? How do we determine what is necessary?
The following discussion has to focus on the measures we have - and this shortcoming, and the importance of targeting need where we can, needs to be kept in mind.
Why do we care about these types of poverty?
Here we could make some argument about how people in need will commit crime, or how the existence of poverty hurts our moral fabric, or how we are all worse off when there is poverty. But those arguments are trite. To be honest, we care about poverty as defined here because in a modern society living in a situation where you cannot achieve a certain minimum standard is a violation of your human rights. Within ourselves we know that a society that does not do that is failing and almost everyone would see poverty in this way.
This is where the concept of poverty differs from many of the other cost-benefit, or utilitarian, concepts that economists normally think about.
Given this view of apoverty, the concept we care about is that everyone has the opportunity to secure the minimum standard.
Now people on the left and the right will believe this argument supports their view of poverty alleviation. On the right people will say that many individuals do have the opportunity to move out of poverty but choose not to - outcomes are the result of a choice, not of poverty. On the left people will say that many individuals' outcomes are a fair representation of the opportunities available to the poor, and as a result active policy is necessary.
Evidence isn't sufficient to bridge the gap between these sides as there are two questions unanswered. What is the appropriate minimum material standard? How much of someone's time should they be willing to sacrifice to achieve this minimum standard? 
And finally, as mentioned earlier the difficult factor is trying to determine how needs differ across individuals. Due to misfortune some people require more resources to achieve a given quality of life than others. For all the restrictions to benefits put in place during the 1991 Mother of All Budgets the Invalid's Benefit was the one benefit that was not cut, and supplementary assistance (eg subsidies for the provision of oxygen machines) was intended to be increased.
Ultimately, both the left and right care about poverty. The difference stems from a view regarding how much time and effort a person should be willing to sacrifice in order to meet necessities in the modern world.
Global and national poverty lines.
When it comes to poverty in the strictest sense it makes sense to treat every person equally. If we view people as equals when it comes to meeting the necessities of life then global poverty is the relevant way to consider the issue. So what does the global income distribution look like? Note:  Go here for a cool interactive version of this graph.
When looking at global poverty, high income countries are virtually unaffected - and those that are aren't who we imagine as poor, instead being the asset rich self-employed experiencing a single bad year. 
To give this some context, someone in the bottom 1% of wage earners in the highest income countries (eg the Netherlands) would be comfortably in the top 5% in some of these poorest countries.  This is astonishing.
A common refrain when faced with the depth of global poverty is to see relative poverty in high income nations as a relative non-issue. However, outside of immigration policy the welfare of citizens of other countries is largely outside of our control. Institutions, such as respect for property rights, need to be developed and even after all of this human and physical capital needs to be accumulated. 
Although it is a tragedy that such endemic poverty exists overseas, it does not imply that we cannot say that - as a national community - the minimum standard we have is too low.
In this context there are two reasons why someone requires a higher income within a high income nation to escape poverty. Firstly, prices are higher for goods and services - a factor that is corrected for in the above graph. Secondly, people also value the magnitude of the difference between them and those around them - if you are in a wealthy country and you are very poor then you feel socially excluded. The wealthier the nation, the more resources you require to function in society - and it is that level that people need the capability to achieve.
Poverty and policy:  Predistribution vs redistribution.
All this discussion about how we define and why we might care about poverty still doesn't tell us what can be done - but it gives us the information we need to consider what appropriate policy is.
Assuming that poverty can be assuming adequate incomes (and thereby trusting the consumption choices of people) there is an underlying debate about how this adequate level can be meet, how it differentiates between different types of needs, and what the costs of this provision are. 
In broad terms the choices are between predistribution and redistribution of income. Predistributionalist policies aim to change bargaining power between groups in order to change the distribution of income. Meanwhile redistributionary policies apply taxes and transfers to a given distribution of income in order to change its distribution.
A simpler way of stating it is that predistribution refers to all the ways government policies can change the distribution of income excluding taxes and transfers (eg minimum wage, competition policy, industry subsides), while redistribution refers solely to the role of taxes and transfers.
For poverty the clearest distinction between these two can be seen in the discussion regarding a higher minimum (or living) wage and increases in benefit payments. A higher minimum wage is a predistributionalist policy, an increase in benefit payments a redistributionalist policy.
In most countries policy makers have followed redistribution policies over the past thirty years. The justification for this is that such policies ensure that a minimum income standard is met without impacting directly on economic efficiency or horizontal equity: namely by not changing relative prices or focusing policy on one group above another.
Using this example some may prefer predistributionalists arguments, stating that those who "deserve" to earn more due to being employed will receive more. However, the higher the mimimum wage gets the more people who would be willing to work would find themselves without jobs - they are also "deserving" in this view and yet have lower income due to no fault of their own.  Furthermore, those with severe disabilities are hardly undeserving, and yet no changes to the way workers are remunerated will assist them. As a result, we need to ask what poverty we are trying to address to make sense of income policy prescriptions.
Poverty is a multi-dimensional concept that affects people differently. As a result, policy must be tailored to the group that is in need - with a clear admission of the cost involved. All countries use a mix of predistributionalist and redistributionalist policies and it would be preferable to talk about how the individual policies achieve outcomes for the groups we are targeting, rather than stating that one is preferable for shifting an aggregate measure like a "poverty line".
Poverty and policy:  Income policies vs direct provision.
The discussion above took poverty as an issue of income adequacy. The issue was assumed to be that people lack sufficient income for their needs to be met.
However, this involves two assumptions about the household that we may not agree about. That the individuals in the family have the foresight to spend the income on these necessary goods, and that income is shared/spent within the family that allows for all members to have their needs met. If a type of family does not provide resources to one of its members for one of those reasons then having the government directly provide the necessity could be a solution.
There are costs to direct provision which need to be taken into consideration. Lack of competition implies that the products may be provided at a higher cost, lack of a price signal implies that we lose information about the varieties of tastes and needs of individuals - thereby reducing their choice (and in some way their capabilities) as a result. But the existence of costs does not make the idea meaningless.
One additional area where direct provision can be preferable is where 'bad luck which society is willing to take the burden of' occurs - as this bad luck indicates differential needs, and providing to cover this bad luck is targeting individuals based on these needs. An example of this comes from government health care provision. There are many specific issues involved in such provision, and this is also a broader issue than poverty - but directly providing goods and services is a contribution to reducing poverty which is also not captured in line poverty measures.
What is child poverty?
In New Zealand discussion of poverty itself never gained much traction, but the concept of child poverty has - with our new Prime Minister the Minister for Child Poverty Reduction.
In theory child poverty is when the child lacks sufficient access to resources to meet their needs. However, children don't earn money, receive benefits, or generally make purchases. As a result, the measurement of child poverty is when families with a child lack sufficient resources to meet their needs.
As a result, theoretical child poverty could occur if either family income is too low, or income sharing within the family involves insufficient care for the needs of the child.
Furthermore, our intuitive view of child poverty would consider access to all resources - including health care, education, the quality of housing. But the absolute and relative poverty line measures that are used are again focused only on the incomes of those families - not on non-income provision or sharing within families.
Why do we care about child poverty?
There are two key reasons why the concept of child poverty gets more attention:
People do not see children as responsible for the fact they are missing necessities, and as a result they feel more sympathy for the children than adults.
Poverty as a child has a larger negative impact on lifetime wealth and happiness than the experience of poverty as an adult - through its impact on choices made in the child's formative years.
In this way, the theoretical view of child poverty is the one that most people would care about. 
Viewing child poverty this way helps us to understand why some people focus on "bad parents" rather than the income adequacy of the family - and if that is the belief of certain people, it makes sense why they may find income child poverty measures as indicators that miss the point, as they capture relative income of families not the way the child is treated within the family.
When discussing child poverty in New Zealand there has been an effort to discuss income and material deprivation (eg the Child Poverty Monitor website). 
In this instance the focus of child poverty is on both income and material measures, but due to a lack of data the time trends are mostly focused on income measures - and they are relative income measures. 
This is great information and completely appropriate, but I want to note where people in society may see these measures as inappropriate.
With a relative measure, a child who is in poverty now may be in a better material situation than a child who was not in poverty was 30 years ago. This shows us a weakness with these measures - many people who grew up with less will feel aggrieved that children with more will now get assistance, viewing that not as a necessity but a want. This is where the fact that poverty is both an absolute as well as relative concept becomes important.
Furthermore, when material hardship is noted there will be those that criticise the family - rightly or wrongly.
Everyone cares about child poverty, but people differ in their view of the opportunities families have to deal with issues of child hardship. Ultimately, clear evidence about what is going on is necessary before we can say anything about policy.
Child poverty and policy.
Poverty policy involving children appears simpler at first brush - as there is a larger consensus that an active role for the state is appropriate. However, as foreshadowed above the existence of a family unit makes this more complex.
As can be seen in the language used in this article by Mike Yardley, when we discuss poverty in relation to the adult of a family our attitudes are much harsher than when we talk about a child.  And yet for a benefit payment or any type of income support these are two sides of the same coin. Note:  I am not criticising the article - just using it as an example of how our language changes.
Ultimately, the underlying human rights that people are concerned about with child poverty are the rights of the child. As a result, solutions - and potential pitfalls - come from the way society ensures that the child gets access to the resources they require.
If the largest concern with providing adequate income to meet a child's needs is that some parents will use the income themselves, then directly providing goods and services to a child solves this. If the concern is that the household itself is too poor, irrespective of the material wellbeing of the child, then the solution is income transfers.
If we go down the road of direct provision for children then the costs mentioned earlier still hold. It can be more expensive as vendors take advantage of having a captive market. Also every family is different and the family unit is best placed to recognise many of these differences and spend money accordingly. 
To solve this some people suggest a voucher or card system. But the risk then becomes that the families we are concerned with will not provide for children and people will sell the vouchers for cash.  Adding ID requirements to the system may solve this, but then this requirement undermines the self worth of those who require assistance - creating the social exclusion we fear from poverty in the first place!
What about taking children from their families and making sure they have an equal start to life - same food, same schooling, same upbringing! I do not think this is a road we would like to go down (I find it abhorrent), and yet it is the only solution that removes relative disadvantage.
As a result, getting resources to children is not an easy policy issue - but if we are going to make it a priority as a society we need to start talking about the trade-offs that exist through forms of provision to meet a standard, and be careful not to believe that there is one policy that rules them all.
 Does New Zealand have child poverty?
Is this even a relevant question for New Zealand? Well, the data does suggest that there is deprivation that we need to be aware of - and we need to face whether, as a society, we believe this is just or not.
For understanding the development of child poverty in New Zealand I've relied upon a book named "Child Poverty in New Zealand" by Jonathon Boston and Simon Chapple. For a more indepth discussion of the issue than the cursory outline I've given in this Top 10 I'd suggest a read. Furthermore, more up-to-date figures can be found here. Very cool infographics live here.
To indicate why it is child poverty rather than poverty more generally that gets more attention in New Zealand, this graph from nzchildren.co.nz (which is sourced from Brian Perry's Household Incomes Report) is useful:
If we work through the data and believe there is a real issue of child poverty now we need to be consistent. Child poverty has always existed in New Zealand, but we now believe that society is sufficiently wealthy meaning the existence of such a situation is unjust.