Personal Finance
/
news
Credit bureau Centrix says the current economic climate is 'putting pressure on households across New Zealand'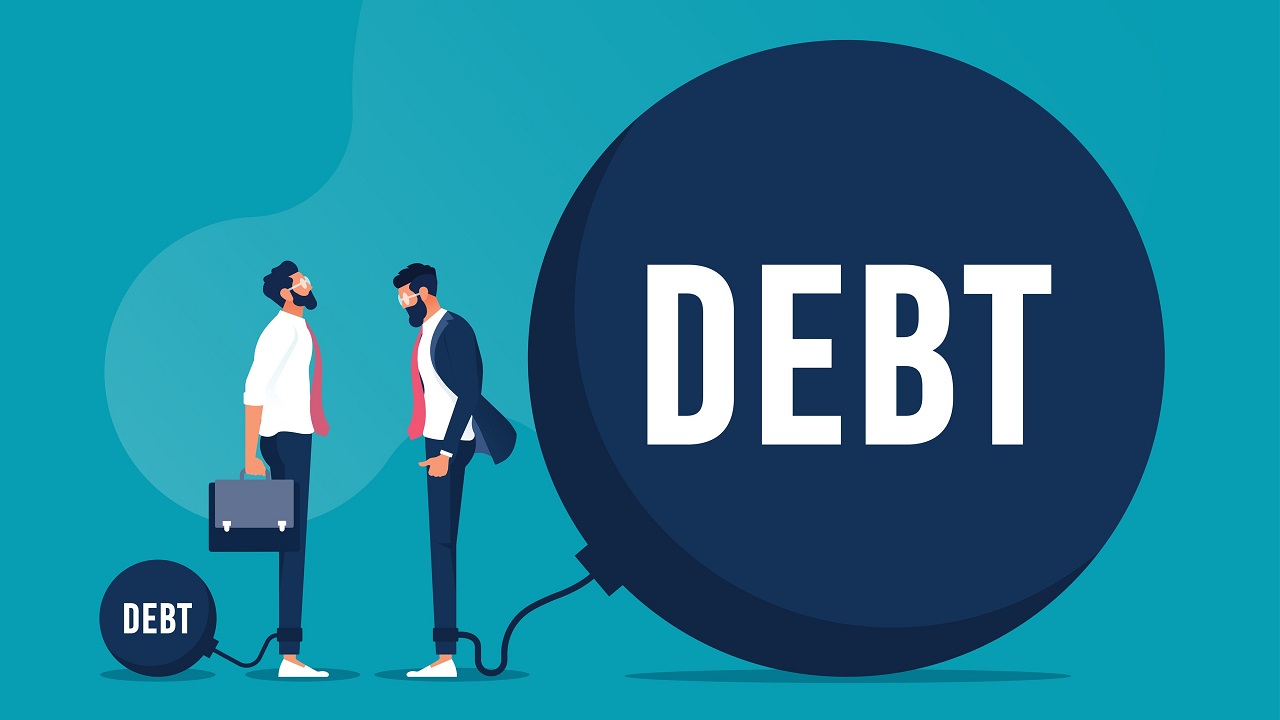 Consumer lending arrears have hit their highest level since 2019, according to credit bureau Centrix.
In its latest monthly update, the bureau's managing director Keith McLaughlin says the current economic climate "appears to be putting pressure on households across New Zealand". Consumer arrears rose to 11.9% of the active credit population in January 2023.
McLaughlin says there are approximately 430,000 Kiwis behind on their repayments, a 20,000 increase from December 2022, with 4.8% of credit active consumers currently 30+ days past due (up from 4.4% in January 2022).
"Coupled with the recent devastation of Cyclone Gabrielle, many Kiwis across New Zealand will be feeling the pinch following the Christmas and summer holiday period.
"While the arrears cycle tends to peak post-Christmas, the current arrears level is 6% higher compared to the same time last year, as economic conditions continue to deteriorate," McLaughlin said.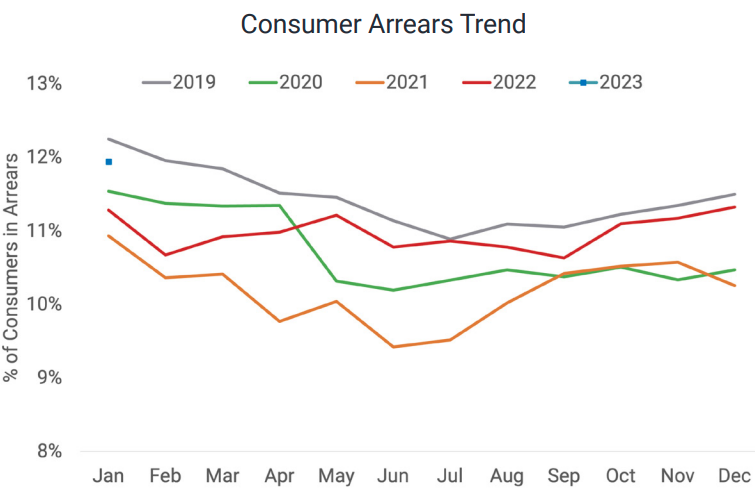 He went on to say, however, that although the increasing arrears rates are concerning and something to keep a close eye one, "it is important to point out that we are still below pre-pandemic levels".
The number of households behind on mortgage repayments in January 2023 has risen to the largest number since April 2020, with approximately 18,400 mortgage accounts past due. That does, however, represent just 1.26% of the total.
Centrix said unsecured personal loan arrears rose to 9.2% in January 2023 – the highest percentage on record since 2017. Vehicle arrears continued to climb to 5.5% in January 2023 (up from 4.9% year-on-year).
Credit card arrears have climbed to 5% of active accounts in January 2023, the highest level recorded since January 2021.
Buy now pay later arrears have also climbed to the highest level recorded (9.3%), which is similar to arrears rates seen in unsecured personal loans.
The number of households behind on telco/broadband bills also increased in January 2023 (9%), the highest level recorded since October 2020.
In terms of business credit trends, Centrix says overall demand is down 13% year-on-year in February 2023.
"Unsurprisingly, this is driven by a downturn in the retail and hospitality sector as discretionary spending slows and consumer confidence falls."
McLaughlin says for anyone who is struggling with their finances and meeting their repayments, it's important to raise this with creditors as soon as possible.
"It's better to come to a repayment agreement than to slip into arrears and further financial strife."