Retirement health shock; Hidden treasure; Overcoming financial adversity and ignoring dream crushers; Q&A with Michael Ondaatje; What's in a credit rating?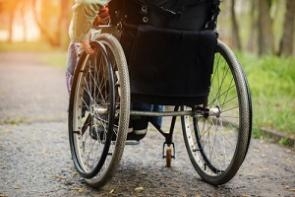 By Amanda Morrall
A bit of a mish-mash today. Have a lovely weekend.
1) Retirement health shock
Increasingly, financial planners have been pressing home the urgency and need to save more and save earlier for retirement.
That's because, in addition to the threat of eroding social safety nets, we are expected to live longer than ever.
The main solution to this looming poliltical, social and financial crisis is for people to work past the age of retirement. That's all good in theory but what if you can't?
A recent study from the Harvard School of Public Health found that 39% of Baby Boomers surveyed reported being in worse health than five years before their retirement.  Forbes Money carries the full story here.
One wonders how policy makers are going to square the reality of declining health in old age with greater expectations for the grey hair denizen to continue punching the clock.
My answer. Yoga. It's an aging retardant.
2) Hidden treasure
Death is not the greatest loss in life. The greatest loss is what dies inside us while we live (Norman Cousins)
The quote above really resonated with me. It was the opening quote for a personal finance blog questioning the roots of wealth, the gross disparities  in modern America and whether future generations (at least those without the good fortune of being born into affluent families who own the majority of U.S. wealth) will have a shot at making their riches.
Grim economic conditions will undoubtedly make it a lot harder for today's youth however the author suggests the biggest risk isn't U.S. debt so much as the dampening of hope in the face of it and the risk of dreams being smothered by depression.
3) Overcoming financial adversity
The following is a nice companion piece to the link above. It stresses the importance of blocking out the naysayers, critics and sceptics who might ridicule or disparage plans to achieve a financial goal. It seems obvious and easy but sometimes it can be hard to do, particularly if the lack of support comes from your closest circle.
Never underestimate how toxic and destructive an influence dream crushers can be.  Block 'em out, banish them from the circle.
4) Writing right
Writing can be a good way to earn money on the side. For those who do it well and who have talent, it can be a goldmine. Just ask J.K. Rowling who penned the first Harry Potter book to overcome her own financial adversity.
I came across this Q&A in The Economist with one of my favourite Canadian writers, poet Michael Ondaatje, author of the bestselling novel "The English Patient.''
I'm sticking it in today, for the benefit of those aspiring writers.
Here's a juicier Q&A with Ondaatje (on tour to promote his latest book "The Cat's Tale") as published in The Globe and Mail.
5) What's in a credit rating?
New Zealand's indebtness to foreign banks triggered a downgrade in the nation's credit rating on Friday. (See Bernard Hickey's story here from more).
Why should we care and what's in a credit rating anyway?
Check out our credit ratings explained section.
See my previous Take Fives here.