10 common traits of millionaires to mimic; Leaps of faith; Cheap and romantic foreign retirement hideways; How do you measure up financially; Husbands a risk-free asset or junk-bond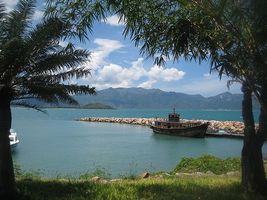 By Amanda Morrall
1) Think and do like a millionaire
Who wants to be a millionaire? Me please. When I take stock of my non-material assets, I feel like I'm loaded so I'm half way there.
Good health, great friends and family and two gorgeous sons. Still, I wouldn't mind some more money. I know what it takes. Eventually I'll get there.
Follow the crumbs and you will too. Yourfinancessimplied.com outlines 10 common characteristics of millionaires.
2) Leaps of faith
Following your dreams can be scary business. Usually it involves a fair degree of risk and sacrifice.
I stumbled across a personal finance blogger that I hadn't heard of before yesterday  - an ex reporter no less writing under the handle afford-anything.com.
In her most recent blog she chronicles her own journey into the unknown while coaching a reader on how to follow her own bliss. Her mission once having established passive income streams that afford her financial freedom is to inspire and help others. My dream job too.
3) Cheap and romantic retirement getaways
When I think about retirement, it mostly makes me anxious. What concerns me is not having enough money to properly enjoy it. I need to turn my thinking around and perhaps plan for a retirement destination that is more affordable.
Cooltobefrugal.com has done some scouting and profiles Five Great (foreign) Places to Retire Cheaply. I like the looks of Vietnam but I'll take southwestern France as a back up.
4) How do you measure up?
Keeping up with the Jones is not particularly good for one's finances, nor morale. Still, comparisons are useful to the extent that you can get a sense of your relative wealth and how well -- or poorly -- prepared you are for retirement.
In the interest of helping others, Couplemoney.com publishes a monthly net worth review charting their own wealth accumulation progress and spending. Keeping a financial diary is a brilliant idea. It forces you to check in regularly and hold yourself accountable.
5) Padding portfolio with a husband
This blog takes the cake this week. Canadian economics professor Marina Adshade (who I referenced yesterday) looks at the risk appetite of single versus married women and ponders whether taking on a husband  might be regarded a risk-free asset or a junk-bond. Hilarious.
Perhaps prospective spouses should be credit rated before the nuptials.
I'm looking for a triple A. :)
Have a fantastic weekend.