How much will you need in retirement?; Value for money; The art of pausing and purchasing power; Junior KiwiSavers; Find your savings motivation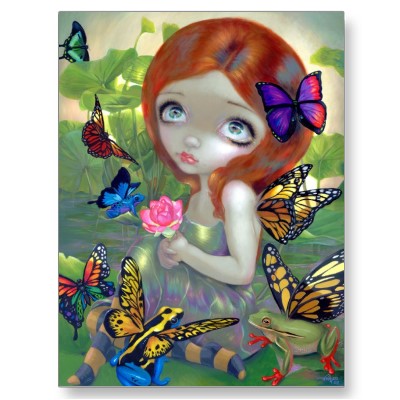 By Amanda Morrall
1) How much is enough? 
Just how much will you need to live off in retirement? It's a question that even retirement experts are challenged to give guidance on. Financial planners I have spoken with bandy about the NZ$50K figure as a ballpark for a couple. New Zealand Superannuation pays 40% of average wages, which for a couple works out to $27,194 or $17,676 for a single. Obviously how much you need will depend on your lifestyle goals for retirement and your current financial circumstances.
Some experts suggest 80% of current income is a good guesstimate. For someone who is starting to save at 42 and hopes to retire at 62, that means they'll have to set aside 77% of current income to get there, according to this article from Reuters. This is a scary thought. I've run my own numbers through a few different calculators and get a different but mostly frightening picture each time. Apparently, I need to win the lottery, write a bestseller (in China) or marry a rich man to bridge my gap.
There are a lot of uncertainties in life but this much I know is true: 2,3,4%  KiwiSaver contributions aren't going to cut it and the longer you put off planning for your retirement the worse the likely outcome.
2) Value for money
A while ago I gave up buying lottery tickets, which narrows my hopes for financial salvation in retirement. I was never one of those fanatics by any stretch. Just an occasional buyer on the days when my daydreams got the better of me. The funny thing about daydreams is that they purportedly play a big role in achieving your goals however dreams alone won't buy jam for bread.
My late grandmother whilst quite a thrifty and sensible woman with money, used to buy lotto tickets religiously. I found it kind of sad as part of her seemed strangely seduced by a world which she'd never be part of. I don't want to live in a dream world but I do want to make my dreams come true.
I can't make money grow on trees (yet), nor can I print it (although it miffs me why Governments should have free licence to do so). Like most people, I will work to make it happen. How much I earn will depend on how hard I work but more importantly what I offer in exchange for money.
Here's more on creating value for money by onecentatatime.com.
3) Hard ball
Yesterday I linked to a video about how not to negotiate your salary. It was geared mainly at women who tend to stuff the whole process up for themselves by uttering apologies first thing, bringing their kids into the conversation and failing to check their emotions at the door.
Here's another piece on how to sharpen your negotiating skills as a consumer. I've seen these skills in action (my ex father in law was a pro) and always marvelled at their effectiveness. I need to toughen up or else hire my former in-law as my agent.
4) KiwiSaver fees for juniors
I wrote a piece yesterday about the long-term effect of not contributing to your KiwiSaver account. Just to recap, the Financial Markets Authority estimates that approximately 90% of the 295,000 plus KiwiSavers under the age of 17 are not contributing to these accounts. The risk of leaving these accounts languishing with nothing but a kickstart is that if the fund is generating poor, nil or negative returns, annual fees and investment management costs will eventually gobble up that wee nest egg. Worst case scenario, the Government (re taxpayers) takes a massive hair cut on the $30 million paid out to incentive these kids (or rather their parents) to save.
I stood corrected on one matter which is that Member Tax Credits are not paid out by Government, even for those contributing $20 a week, for minors. This is unfortunate as perhaps it would be the incentive necessary to get more parents saving on behalf of their children.
Progressively, the South Island iwi Ngai Tahu, which has its own version of KiwiSaver (Whai Rawa) does this at a contributions ratio of 4:1. So parents putting in an extra $50 a year for their child can eligible for another $200 (max) a year on the account. I'm not sure how their fees stack up but you do have to be a member of the iwi to enrol.
I understand at least one provider waives the fees for its junior KiwiSavers provided the minor has a savings account with them. It would be great to see others follow suit. Nice move George F.
Here's our contributions calculator once again. This version allows for you to set the Member Tax Credit to zero for the benefit of measuring the impact of various contribution rates for under 18s.
5) Motivation
It's funny what motivates people. Money, power, fame, a size 10 dress ... when it comes to savings having a well defined goal tends to accelerate your progress. Squirrelers.com explores the motivating savings factors.
To read other issues of Take Five click here. You can also follow Amanda on Twitter @amandamorrall