Listen to the music money lessons; How to budget for the unanticipated; A higher education in debt; Workplace financial hazards; $5 of goodwill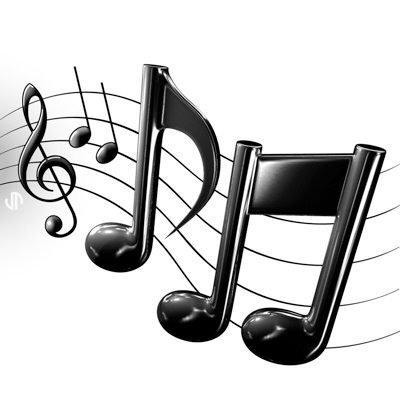 By Amanda Morrall (email)
1) Listen to the music
Ever notice the freaky tendency of music to parallel one's moods? I'm not talking about the sad Ryan (not Bryan) Adams albums you masochastically select to deepen the funk of a broken heart, or Offspring to detach from a cloud of anger but the seemingly random songs that crop up on your iPod when you've got it on shuffle.
I'm a music junkie so I couldn't resist putting up this link today from Forbes Money with the lyrics of 10 songs that reflect a financial lesson or some sort of another. Frivolous but fun.
I'll add to it this from one of my favourite musicians:
2) Budgeting for the unexpected
This month was a doozy for me financially. I'd budgeted for the pooch but the $600 car servicing bill sort of stung. I'm scrapping through the rest of the month because I refuse to dig into my savings. I even had to say no to yet another charity that came calling. I still feel bad about it.
Here's some tips from debtmyth.com on how to budget for those unexpected bills that bite you in the butt. It's a pretty good strategy that involves a bit of brutal honesty, time and number crunching.
3) A higher education in debt
I count myself lucky that when I went to university (a long, long time ago) tuition was relatively cheap. If my ageing memory serves me correctly, the highest the annual tuition ever got was CND$1,200 a year. Fortunately, I had a few scholarships to offset the costs, and held a variety of jobs through university to pay for rent and beer.
Bloomberg here profiles the regrettable situation of a gal who wound up with a very expensive lesson in choosing your degree carefully. Sadly, her situation is not uncommon. With fewer jobs to go around, many undergraduates have decided to roll through the recession by seeking a higher degree only to find themselves in deeper debt and insufficient means to pay it off.
4) Workplace hazards
The neighbourhood where I work in Auckland, Herne Bay, is a financial liability of sorts. It is full of my favourite things: books shops, cafes, there's even a yoga studio two blocks away. Unleashed, I could do myself a lot of financial harm. Thanks to a book reviewing gig with my former employer and my foray into yoga teaching, I have two of those temptations under firm control. The caffeine addiction was more difficult to tame but after my 30-day self-imposed challenge to abstain from the bean, I have scaled way back.  Also, as a Christmas present, the big boss, is generously feeding the addiction (for all of us) at his own expense. Cheers David.
My colleagues and I are also luckier than most in that our suburban location spares us having to empty half our weekly pay on parking.  Bernard preaches every day about biking so has zero transportation costs. I appreciate the fact that our situation is somewhat unique.
Here's a good little primer on how newcomers to the workforce can hang onto more of their precious money by watching the pennies closely.
5) $5  of goodwill
Blogging can be a labour of love. Not many figure out how to monetise it effectively. Here's a goodwill practise that one blogger came up with to reward his favourite writers.
If you enjoy mine, stuff a $5 note in the next charity box that you cross paths with.
And because I can't get enough of Franti, and I am busting with joy today, here's a bonus track for your weekend pleasure:
To read other Take Fives by Amanda click here. You can also follow Amanda on Twitter @amandamorrall