Saving for a child's university education; two experts offer their view on how to invest a lump sum gift from grandad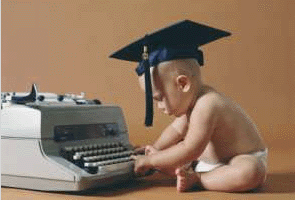 By Amanda Morrall
We had a question from a reader who was looking for some guidance about how best to invest some money given to him for the purposes of his children's education.
It went something like this:
"My father has given me quite a large sum of money for the future education needs or our children, 11 and 13. He's expecting me to invest it and make it grow while paying for on-going costs. How should I set this up?"
I decided to put the question to authorised financial advisers James Smith of Bradley Nuttall Ltd in Christchurch and Liz Koh of Money Max in Wellington.
Without knowing just how large that donation was, they shared with me a few considerations for the reader.
Smith suggests the first step is to determine the anticipated cash flow requirements "as far as they are able to predict them: that is, from what dates is the income required, how much and how long?"
Next, he recommends plugging those numbers into a spread sheet, together with the starting funds in order to see  the "time horizon"
"Then you need to think about the required return", he said "that is, what returns do they need from the initial investment to meet the anticipated withdrawals.''
As part of this process, Smith says the reader will need to take into account their capacity to accept risk which if the required return is low, the capacity to accept risk is high. If the grandparenting is further willing to contribute additional sums, should the need arise, the capacity to accept risk increases.
Along with capacity for risk, Smith said it was equally important to look at "willingness to bear risk.'' In this case, the willing party needed to be determined.
"I'm not sure whose willingness is most appropriate to measure, but probably the person who has to 'wear the results' – this could be the children as they would have to incur the debt if the funds fell short, or the grandparent if they are going to stump up more cash."
With the above pieces in place, an investment strategy can then be plotted.
Given the children's expected timeframe for commencing teritiary, Smith said an equities exposure of between 20-30% was likely. A more accurate allocation would be determined having sorted out the variables above.
"The longer the timeframe, the higher the required return, willingness or capacity to accept risk, the greater the allocation to equities."
"In terms of how the funds are owned these could be placed in a Trust, which opens up the ability of the Trustees to assign income to the children. If they are over the age of 16 the income will then be taxed at their marginal rates – so there could be some tax planning opportunities if the funds are held in the Trust.
However, there will be additional complexities with owning the assets in a Trust. They should discuss these with their lawyer or financial adviser that has an overall understanding of their estate plans and the family dynamics.
Another view
Liz Koh, with Money Max, agrees one of the most important considerations when setting up an investment portfolio is time frame.
"In this case, funds will be required within the next 5-10 years; barely long enough to be considered long term given current economic conditions,'' said Koh, recommending a diversified portfolio with a weighting of 60% in income assets (cash and fixed interest) and 40% in growth assets (property and shares).
Such a split would provide some balance between security and growth.
While the money was earmarked for a university education, Koh said another option might be to invest for a longer period to build up a deposit for a house. She said the interest-free nature of student loans meant that it made good financial sense for the two children to take out student loans rather than cash up investments which are earning a return. The portfolio could be of greater benefit if instead it was used to provide a deposit for the purchase of a first home for each child.''
In terms of whose name the investment porfolio should be placed under, Koh suggested seeking legal advice.
"It could be held by the children's father in trust for the children, or owned by a trust of which the children are beneficiaries.''
Another consideration and argument for using a trust was a possible future claim (Under the Property Relationship Act) but a future partner of one of the children in adulthood.
"Formation of a trust may be helpful in this regard.''
A further benefit of using a trust would be allowing trustees to control the distribution of funds and to ensure they are used wisely and equitably. Also, as trusts are taxed differently than individuals it might create some efficiencies there.
Overall, the costs of establishing and maintaining the trust will need to be weighed up against the potential benefits.