What's your master plan?; Time is money; Quitting time (hardly!); Making do with less; A tale of two deposits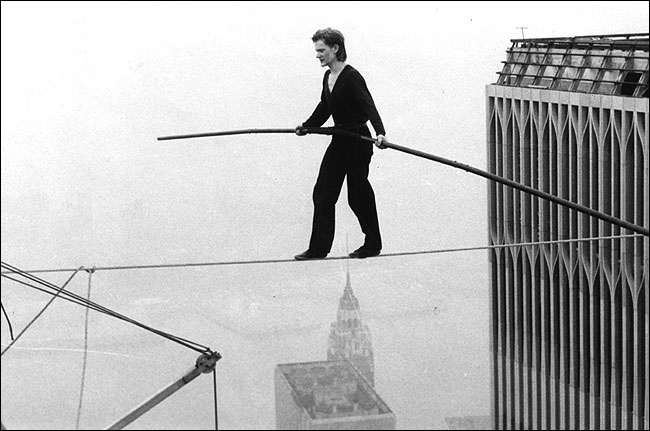 By Amanda Morrall (email)
1) The perfect life
I am old enough, wise enough and realistic enough to know there is no such thing as the perfect life. Instead, I believe one should strive to live the life you love and love the life you live.  I do on most days but as I was flying around town madly yesterday trying to usher my kids off to childcare, attend to my worm-stricken puppy, arrive on time for a press conference, write up a story from it, write my column, spend time on my book writing project and somehow find a spare moment to stock the fridge as there was no food in the pantry, it dawned on me that my life is too busy.
Appreciating the fact that I can't or won't get rid on the kids, dog or quit my job, I got to thinking about how I could restructure my life to make it more balanced. I thought perhaps a house husband might solve a few issues for me. Trouble is finding a man willing and able.
Cutting back on work would seem the logical thing to do but I can't cut back on work without cutting income, which I need to survive so I've had to rule that one out too. I'm still tinkering with various possibilities but happy to entertain any suggestions...and I know you'll have some.
I took on board a few tips from marriedwithdebt.com which suggests designing the ideal lifestyle is possible through a process of continuous tweaking and most importantly working toward a masterplan.
What's your masterplan?
2) Time is money
No sooner had I written No.1 then this blog from Wellington financial advisor Liz Koh of Money Max land in my inbox. The question remains how?
Time and Money

In the harsh world of economics, the value of a person is not difficult to quantify. In simple terms, the value of a person at a given point in time is based on future earnings, which is the number of hours the person is able to work for the remainder of their life, multiplied by the hourly rate the person is capable of earning. There is a common saying; 'time is money' and there is no doubt the two are inextricably linked. The corollary is that the income you earn from personal effort is determined by how you manage your time as well as by how you manage the hourly rate you earn.

Without getting too complicated, let's look at this in a bit more detail. One of the first things to be aware of is that people are more likely to waste time than money. The irony is, because time is money, wasting time is equivalent to wasting money. Unfortunately, time is limited. If your income comes only from personal effort, there is an absolute limit to what you can earn in your lifetime. Super wealthy people are those who find ways to make money without being dependent on personal effort, for example by setting up a business which makes money out of other people's effort, borrowing to invest, or selling intellectual property.  If you earn a high hourly rate, spending your time doing things that someone else can do at a lower hourly rate is not effective use of your time and lowers your potential income. If you earn a low hourly rate, it is worth spending time to look at ways of increasing your hourly rate through study, training or finding alternative work. The ultimate winning strategy is to find ways of making income without using personal effort. 
3) Calling it quits
After reading this piece from financialsamurai.com I realised just how far I am from walking away from it all. Samurai considers the case of a high-income earning friend in his late 30's with US$1 million in the bank who promised himself he'd kiss the corporate life goodbye when his bank balance hit that enviable number.  It's a good read for a number of reasons particularly the various scenarios which are cost calculated by Mr. Samurai who comes to the conclusion that his rich mate ought to weigh his options very carefully even with all that cash in the bank.
I also had a bit of shock when I read Samurai's prescribed retirement savings recommendations. He suggests I should have $500K in my retirement fund at this stage of my life. Looks like work/life balance could be along way away yet.
4) Making do with less in 2012
I'm not a big shopper, in fact the Aussie couldn't believe it when I cruised past a gallery of shops without so much as a peak. Still, there is always room for improvement. Perhaps I should take a page out of this blogger's PF book and publicly account for all my discretionary spending. On second thought, maybe not. But I did give myself a pat on the back for buying my second only dress in two years the other day and spending only $65. And it wasn't even at Glassons! Can't go wrong with the little black dress, not at that price anyway.
5) A tale of two deposit rates
I've been tweeting some of our calculators recently and there seems to be a fair bit of interest which is great. 
For those who haven't yet discovered our deposit calculator it's a beauty. It allows you to compare the difference (after tax) between two term deposit rates at maturity. Every little basis point counts.
Have a fabulous weekend all.
To read other Take Fives by Amanda Morrall click here. You can also follow Amanda on Twitter @amandamorrall