Homo economicus and the self-sabotaging investor brain; Save first spend later; Passive vs. Active Income; Division of savings accounts; Rich Dad Poor Dad revisited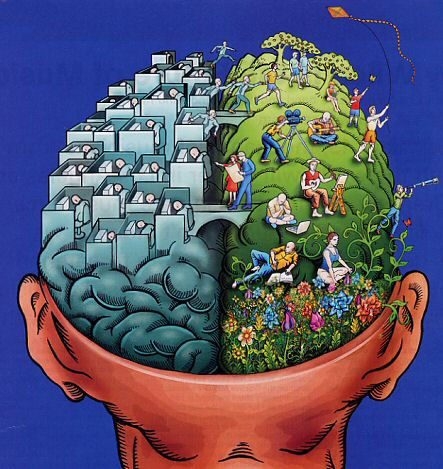 By Amanda Morrall
As proof positive Auckland is not the centre of the Kiwi universe, I decided to put myself to work today. Fortunately for me, personal finance bloggers are cranking it out 24/7 so I'm able to share the link love.  Some fabulous reading here today, from the practical to the psychological and philosophical. 
1) Bad brain
I like to consider myself a rational being but I'm not. Not because I'm female because I'm human. When it comes to money, humans are no less irrational than they are in love. We make stupid, self-sabotaging decisions all the time. The advent of behavioural economics acknowledged our propensity to made illogical, reckless and damaging financial decisions.  
Globe and Mail writer Dave Morris explores why in an interview with Barry Ritholtz, an equities researcher who is cultivating a rather large following for his blogs on investing and behavioural economics. 
2) Reverse budgeting
In recognition of the fact that traditional budgeting and savings methods just aren't working for the masses (as per bad brain wiring) many financial planners and PF bloggers including Money Crush, suggest saving first is the best strategy by far to manage your personal finances.  Rather than saving what's left over at the end of the month, you take it off the pay pack when it's deposited into your account, forcing an auto-ajusting spending pattern. Obviously you need to do some budgeting in advance of that so you have enough to pay the rent etc.
3) The delusional of wealth
Another psychological trick to avoid unnecessary spending and over-runs, is the divvying up system; having multiple bank accounts with a dedicated purpose for each one. Moneytalkscoaching.com in this piece argues that having a big bank balance is an invitation to spend because we think we can afford it. Having small account balances, the blogger, argues, will make us think twice about spending because we are not lulled into a false sense of wealth.
4) Passive versus active income
If you're like most people, work is your livelihood. If you stopped working, the money would dry up and you'd be broke once you'd burned through your savings.  Breaking free of this existence requires the establishment of a passive income, money that is self-generating and not dependent on your labours. This is a stage most of us would like to reach particularly if you hate your job. There's not many who get to the point of creating a passive income because ironically, it requires a lot of hard work to make it happen. It also requires a lot of financial knowledge, awareness and self-discipline. For this reason, I believe you should find a job you love to do or at least get a lot of satisfaction from.
Here's an friendly explainer on the difference between passive and active income.
5) Rich Dad Poor Dad
Robert Kiyosaki's Rich Dad Poor Dad is an iconic personal finance book. I read it awhile back and found it engaging. As this PF blogger aptly points out, you either love or loath Kiyosaki. I think he's a shrewd self-promoter who is worth adding your book collection. Most of his titles are available through the library so you don't need to shell out thousands on his courses, although I know many do and they don't regret it.
Anyway, investorjunkie.com here decided to revisit the book 10 years on to see if it passes the test of time. It's a fair and honest review. He summarises Kiyosaki's main tenets as follows:
The rich don't work for money
The importance of financial literacy
Minding your own business
Taxes and corporations
The rich invent money
The need to work to learn and not to work for money
And here's an interview I did with Kiyosaki and his sister awhile back on their joint book Rich Brother, Rich Sister. Actually his sister is poor, she decided to become a Buddhist nun taking the opposite path as her money hungry brother but the arguement he makes in the book is that she's actually a rich woman, just not financially. Yin and Yang.
To read other Take Fives by Amanda Morrall click here. You can also follow Amanda on Twitter @amandamorrall