Janine Starks considers the case of a single female with $400k in the bank looking to buy a house without taking out a mortgage in an overpriced property market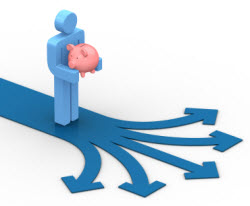 By Janine Starks*

From my mailbag:
"I am a single woman in my 30s, with no children.  I've never purchased a house and have always rented."
"There are two reasons for this – I was worried about job security (due to being made redundant once) and I'm based in a big city, so house prices have become expensive. I have saved $400,000, but it isn't enough to buy in the location I want and I'd prefer not to have a mortgage."
"Financially, renting and owning seem equivalent at the moment. I'm thinking of moving to a smaller city with more affordable houses but this reduces my earning potential. The interest on my savings doesn't cover all my rent and I don't want to rent indefinitely due to the unfortunate attitudes of many landlords."
"Financially, what factors should I be weighing up?"
"Singles disease"
You really must be congratulated on being a savings-machine. You're an Agony Aunts delight. An amount of NZ$400,000 is quite an impressive stash for someone still relatively young and single. 
There will be plenty of potential suitors reading this column and wishing it wasn't anonymous. And those in Wanganui and Invercargill, where house prices are the most affordable will be hoping you head their way. 
You ask about financial considerations, but reading between the lines of your letter, I have a feeling you're already in the diseased state of "analysis paralysis". You are going to think I'm bang out of order on this one, but it can be a bit of a 'singles disease'. Financial decisions are much easier to make when you have emotional support. In pairs, there are two people egging each other on and it halves the weight of a decision. 
While I'm on this train of thought, we may as well add that you are pretty risk averse. Why? One redundancy is a pretty bland track record for someone in their 30's, but it's put you off home ownership for at least a decade.  Solutions such as an emergency fund or flat-mates were perfectly feasible for someone with your discipline.    
My observations are not intended to get your hackles up. The paralysis is simply one of the side effects of being an intelligent, logical and risk-conscious single person; all fabulous traits.
I just want to raise the idea that your lack of house-action might rest with your emotions and difficulty with compromise, rather than your purse. It is easily masked by very rational and sensible excuses about housing valuations, job security and whether 'renting' or 'buying' is cleverer at various points in the economic cycle. Is the idea of moving to a smaller city a serious one, or another delay tactic?
Life is a series of choices
Owning your own home is difficult to analyse in a financial vacuum. It has more to do with happiness and security and can't be viewed as an investment. I've always viewed my own home as a liability. Rent is a liability too. You have to choose one liability or the other in life. 
It's more likely that emotional factors rather than financial limitations have got you to where you are today. The reason I'm spending some time drawing this out, is because you might need to allow yourself to make an emotional decision to break the deadlock. For someone like you who is logical, conservative and weighs up the financial pros and cons, that will be hard.    
Decision time
So here we are; $400,000 in the bank and at a point in the economic cycle where housing and rental affordability are about equal. It takes roughly 25% of a household's take-home wages to pay the mortgage on a cheap house and 23% to pay the rent. The mortgage figures allow for rates, insurance and maintenance and are based on a house in the lower quartile of the price range. (See interest.co.nz's Rent or Buy Report for more). In your case, if this was really about money, you could be renting a room in a shared flat at a fraction the cost of mortgage. But this is more about making a commitment to a city and being brave enough to go it alone. 
Here are a few questions and observations:
·       When you think about moving to a smaller city, does it tickle your excitement button?  Setting aside house prices, what's pulling you there emotionally?
·       If you take a lower paying job in a smaller city, will the quality of work be the same?  While part-time is attractive, it's often undervalued.  Can you live with that aspect in 5-10 years time?
·       If you leave for the provinces, what will you miss? 
·       Moving to a smaller city to avoid a mortgage is a 'plus', but it could be neutralised by the ceiling on your income. 
·       Think about friends, lifestyle and job satisfaction to decide where you want to live. Happiness is everything, so mould your finances to fit that decision.
·       Its not a case a whether you can own a home, it's only about the location or size of the home. Is compromise really that awful?  If it is, is a mortgage really so awful?  If it is, how about a flat-mate paying off the debt? Something must give. 
·       Your financial discipline is outstanding – you will pay off a small mortgage quickly. It won't be torturous in your case.
·       While mathematically it makes sense to put all savings into a house to keep a mortgage low, it's hard to cope emotionally with a bank balance of $400,000 declining to zero. If you decide to buy, keep back a good sized chunk for emergencies and to maintain your freedom.
Compromise exists at all levels of wealth. Accept it, work with it, don't fight it and enjoy your exciting future of becoming a home owner.      
Email questions to starkadvice@gmail.com, subject line: Financial Agony Aunt. Anonymity is guaranteed.   
*Janine Starks is Co-Managing Director of Liontamer Investments. Opinions in this column represent her personal views and are not made on behalf of Liontamer.  These opinions are general in nature and are not a recommendation, opinion or guidance to any individuals in relation to acquiring or disposing of a financial product.  Readers should not rely on these opinions and should always seek specific independent financial advice appropriate to their own individual circumstances.