Discovering your secret sorrow; The demise of saving and investing; 7 ways to boost productivity; Unpacking the travel deals; Retiring in Bali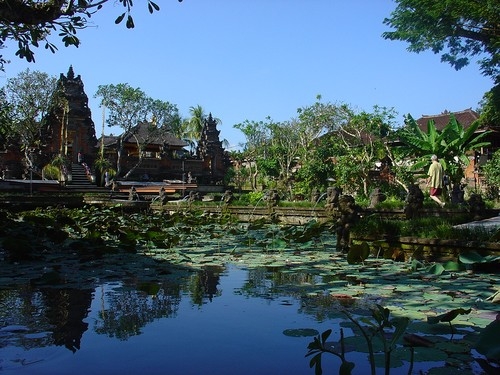 By Amanda Morrall
1) A new kind of advisor
There are plenty of changes in store for the advisory sector these days. There are a lowering of expectations for long-term returns, a shift to fees from commissions and a move to a more holistic style of financial planning where dreams and goals are teased out as a matter of course and as a precursor to numbers.
U.K. financial planner Jeremy Deedes, quoted in this piece from the Telegraph, calls it the discovery of an individual's "secret sorrow, which is the thing they had always wanted to do but had never thought they could."
Deedes elaborates below.
While traditional financial advice starts from the premise of how to make you as much money and save you as much tax as possible, financial life planning has loftier ambitions – transforming your relationship with money in a way that will point you in the direction of the life you have always wanted, whether through a career change, reduced working, retraining or more time spent on hobbies or with family.

While traditional financial advisers focus on budgeting, tax, investment and insurance, a financial life planner will ask you more profound personal questions such as what you would do if you had more money, what would give your life a sense of accomplishment and meaning or what inspires you. Only once you have identified the end to which money can be the means, they argue, can a truly holistic financial plan be created.
2) The demise of savings
On a recent trip to NZ, my visiting mother gasped when she saw the term deposit rates. Coming from Canada, where the Bank of Canada rate has been languishing at 1% for some time, our term deposit rates seemed down right dizzying to her. Relativity is always good for perspective yet with interest rates widely expected to stay lower for longer investors on both side of the hemisphere are at their wits end.
Rob Carrick, of the Globe and Mail, explores one investor's conviction about the "sad end of saving and investing.''
3) Work productivity
Want to be more productive at work? How about walking away from it? Yes, forced breaks will boost your productivity by helping you to recharge your batteries, according to this item from Investopedia. Other ways to get motivation and more inspired at the workplace include exercise, writing a blog, learning to say no and having a workplace dog. Please Bernard can I bring my dog to work? I can train her to fetch chocolate. (Eds. Fine by me. But we'd need to train the dog not to eat the chocolate as it's poisonous for dogs...)
4) The full package
Packaged holidays make for easy(er) travel, however are they really as good a deal as they're marketed to be? This piece in stuff money unbundles the package deal and finds little value for money.
5) Moving to Bali
Here's a solution to retirement savings shortage. Move somewhere cheap(er). The Wall Street Journal reports on how one couple has managed to contain their costs by moving to Bali where they plan to stay.
To read other Take Fives by Amanda Morrall click here. You can also follow Amanda on Twitter@amandamorrall