The latte savings sacrifice; Saving yourself from a depressing retirement; Ipension; A new way of working; Fatherly financial advice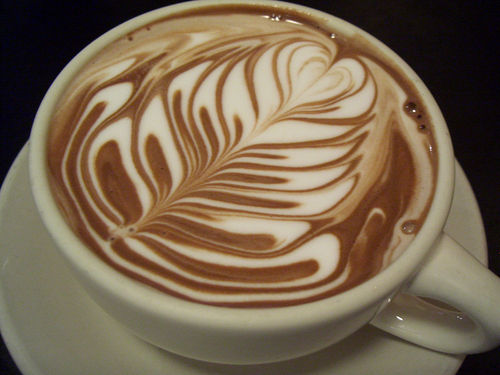 By Amanda Morrall
1) What are you willing to sacrifice to save?
I have just this moment hatch a brilliant plan to get people saving, more. A reality TV programme that shows the kind of lifestyle you can expect to have in retirement based on a certain amount of income. This way you wouldn't have to imagine what it would be like living on x, y, z weekly, you could see it as plain as day or night, spousal financial feuding and/or canoodling and all. Proposed name: Retirement Row.
The Financial Services Council has its own ideas about how to get people sufficiently prepared for retirement. The Council, whose members manage NZ$80 billion in savings for New Zealand, suggests we adopt a souped up version of KiwiSaver that resembles the Australian Superannuation system, where contribution rates are 9% now and moving to 12%.
The FSC says we should be boosting contribution rates from 3% to 10% to get New Zealanders sufficiently saved up for old age. (See Alex Tarrant story here for details).
It might sound like a hugely punishing move however in dollar terms, on a weekly, basis, the extra savings would be akin to a cup of coffee, less actually around $4.10 a week. Here's the example they give and the effect, which would remove the need to raise the age of eligibility for the New Zealand Superannuation from 65 to 67 supposedly.
KiwiSaver Plus

It says the 0.5% extra saving a year requirement is about $4.10 extra saving a week, each year, for 10 years for someone
employed who is on the median weekly income of $820 a week. It is less than the price of a good cup of coffee, less
than half the $10.38 a week many households pay for a basic Sky television service subscription or a third of a $12 lotto
ticket.

Retirement incomes double

For men on a median lifetime income turning 65 in 2061, after saving for 40 years, this would deliver a NZ Super and
KiwiSaver Plus income of $42,016 a year, an extra $281 a week in retirement above NZ Super. For women it would
deliver $32,897, an extra $106 a week.

The FSC suggests personal KiwiSaver Plus retirement savings be used from age 65 to purchase a fixed term pension
equivalent to NZ Super – even if the age of eligibility for NZ Super has extended beyond that. It would fill any gap
between 65 and a time in the future when the age at which people qualify for NZ Super is likely to be extended as
longevity increases. As the saver's own pension, the fixed term pension could be taken to anywhere in the world.

In addition, the KiwiSaver Plus retirement savings above that required to buy a pension equivalent to NZ Super could be
converted to a regularly-paid pension or be taken as a lump sum pay out to spend however they want.
2) Sex up your retirement
Just in case you thought retirement was completely dull and depressing, here's a little brightener via Forbes.com in the form of a review of a new book on retirement.
The authors of "Retirement Maze; What you should know before and after retirement "explore a whole raft of considerations to get ready for retirement and how to make it a happier place. Among them, having a plan to ease into retirement, a potential bridge job (to wean yourself off full-time work with part-time) and also more sex after 60. Clever sell on retirement.
3) I-pension
You can't read a personal finance section or blog anywhere these days without coming across the retirement saving issue and the crisis that awaits unless individuals start taking more responsibility for personal and workplace saving. This item from the Telegraph suggests that if we can somehow make pensions as desirable and sexy as Iphones and Ipads, we'll all find ourselves on the winning side of savings.
4) Paradigm shift
I think in another 10 years the 9-5 workplace model will be passe. Maybe not for production lines and call-centres and the like but for more creative jobs where creativity, influence and impact are recognised as a more meaningful measure of hard work. I'm not alone in this thinking.
This Harvard Business Review blog makes a similar point.
5) Lessons from Dads
Today is Father's Day in Canada. I appreciate it's not until September 2nd here in New Zealand but as I can't seem to track my own pa down to wish him well on this occasion (he's one of those Baby Boomers who loves his work too much to give it up and is constantly travelling), I'm putting up this blog (financial lessons from fathers) as a gesture of acknowledgement for him being such a stellar dad. Happy Father's Day Dad, wherever you are.
To read other Take Fives by Amanda Morrall click here. You can also follow Amanda on Twitter@amandamorrall