Money woes in marriage; Asset annihilation; Why Boomers are good for the economy; Big goals for 2012; Personal finance guidelines for 30-somethings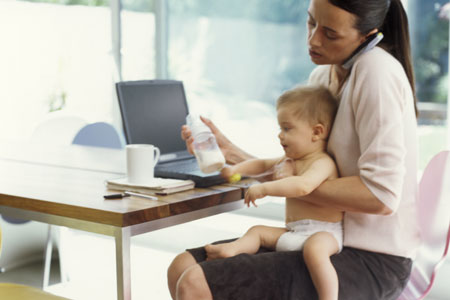 1) Money woes in marriage
Want to know the secrets to a successful marriage? Ask a divorced person. The Wall Street Journal reports on top lessons from divorcees. Big surprise, money is cited as a leading problem, even for those that last. Effective communicators will avoid the divorce courts.
Money was the No. 1 point of conflict in the majority of marriages, good or bad, that Dr. Orbuch studied. And 49% of divorced people from her study said they fought so much over money with their spouse—whether it was different spending styles, lies about spending, one person making more money and trying to control the other—that they anticipate money will be a problem in their next relationship, too.

There isn't a single financial fix for all couples. Dr. Orbuch says each person needs to examine his or her own approach to money. What did money mean when you were growing up? How do you approach spending and saving now? What are your financial goals?

Partners need to discuss their individual money styles and devise a plan they both can live with. They might decide to pool their money, or keep separate accounts. They might want a joint account for family expenses. In the study, six out of 10 divorced individuals who began a new relationship chose not to combine finances.

"Talk money more often—not just when it's tax time, when you have high debt, when bills come along," Dr. Orbuch says. Set ground rules and expectations and stick to them.
2) Asset annihilation  
Being a divorcee myself, I was not surprised to read this news story from the Age about the crushing financial effects of breaking up. While a report cited in the article suggests that men suffer more emotionally, it underscores the inequities for women whose net wealth is decimated and rarely recovers to the point of her male counterpart.
For me, this reinforces the importance of women remaining active in the workforce if and when they become mothers. Here's a depressing excerpt on the aftermath. 
The report - based on data from the Household, Income and Labour Dynamics in Australia survey - also showed that divorced men and women have fewer household assets than their married and never-married counterparts.

While the assets of those who divorce are worth $180,000 to $190,000 less than non-divorced people, even before divorce, the gap doubles to $360,000 to $390,000, six years after divorce.

Institute senior research fellow Dr Lixia Qu said for divorcees who did not re-partner, a lack of assets could lead to a greater reliance on government benefits.

''Divorce has a big impact on both men and women whose assets continue to fall behind married households and this impacts significantly on retirement income for divorced men and women who remained single, making them more reliant on government support to get by,'' she said.
3) Boomers - good for the economy?
Yes I know the demographic outlook makes Baby Boomers look like leaches but here's a contrarian view: actually this lot is good for the economy because they're the one's currently keeping it alive by spending. In this video interview with Boomer's blogger Julia Moulden comes to the defense of Boomers. About time someone did.
4) Big goals 
Hard to believe we're more than half way through 2012. New Year's resolutions? It's never too late to make them and perhaps half way through the year one might be more realistic about them anyway. This blog by smartpassiveincome.com might get your juices flowing in this regard. In this particular post, the author explains the importance of goal setting, and aims big. Really big. Why not? 
5) 30-something and making tracks
Based on my own experience, personal finance can take a turn for the worse in your 30s. Why? Because this tends to be the time when individuals couple off, have kids, buy houses, fill them with stuff and get too busy to take an active interest. Naturally, I'm generalising but I suspect this is the case for the majority. Using these years constructively to build wealth rather than destroy it can improve financial outcomes later on dramatically. How?
This piece from community.ally.com reviews some basic personal finance rules for the 30-something set.
6) Goodbye Gideon hello S&M
Absolutely no personal finance angle in the following but I'm including it for your amusement and or horror. The Globe and Mail newspaper in Canada reports that a hotelier Jonathan Denby, owner of the  Damson Dene Hotel in England's Lake District, has replaced the biblical bedside reading at his newly purchased business with the best selling tawdry book 50 Shades of Grey. To capitalise on this ravenous appetite for Mills and Boons style books, I think I'm considering writing one myself.  Here's a Saturday Night Live spoof of an Amazon Commercial Advertising the bad girls' books, sent to me from one horrified bookshop owner and reader of only serious literature. "Yeah right!"
To read other Take Fives by Amanda Morrall click here. You can also follow Amanda on Twitter @amandamorrall