Working at home vs office; Money and credit post capitalism; Retired at 40; Investing in your best asset; Make yourself accountable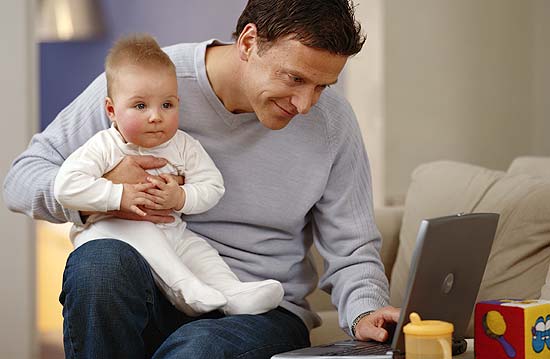 By Amanda Morrall
1) Home vs office
For the past four years, I've split my week working from home and the office. It is both a blessing and a curse.
On one hand, I can multi-task more efficiently at home, for example chucking a load of a laundry in the washing machine when I'm taking a break from my laptop, or walk my kids to schools instead of booting them out of the car in front of their school in the mad morning rush.
On the other hand, your home no longer becomes a sanctuary from work because it follows you around. Fortunately, I've made it work and the upsides far outweigh the downsides.
I will be looking forward to listening to the Freakonomics podcast on American Public Radio's marketplace today comparing the level of distractedeness at home vs the office.
Personally, I think it all comes down to your level of self discipline.
2) Money and credit post-capitalism 
You'd have to be blind or in denial that the world is in flux right now, including capitalism.
I don't think it's going to disappear any time soon (the world or capitalism). Who knows how long before Mother Nature will shirk us off but I do believe capitalism is morphing. How will it look in the future?
In the following video blog, from the Guardian, economics professor Costas Lapavitsas argues that a world after capitalism "would see money and credit move from being instruments that reinforce inequality into tools for genuine public service." He argues we're part way there thanks in big part to the internet. Worth a watch. It's well illustrated too, so no talking heads. Bonus.
3) Retired at 40
Well, I've missed the boat on this one. I jumped on the personal finance wagon about 20 years too late for that.
You can read all about the strategies employed by a personal finance blogger Joe of retiredby40.org who describes his journey to early retirement and how he manages now. 
4) Your best asset is you
Putting aside the whole college bubble argument for a moment and whether the rate of return on education is really worth it these days, I still believe your best asset is and will always be you. Whether it's growing your knowledge in a specific field, honing your trade or craft, growing your business or taking the time to learn what it is that really makes you tick, all will add to your bottomline line and well-being over time.
On that note, here's a blog from plantingmoneyseeds.com about the various ways to self invest.
5) Accountability
In an interview I did with personal finance trainer Hannah McQueen, of enableMe, earlier this week we discussed the importance and impact of accountability in terms of reaching desired goals, financial or otherwise. This piece from personaldividends.com discusses why being accountable to someone else is so effective and how to go about it.
A few years back a former colleague and I made a pact along these lines and agreed to meet for lunch once a month to report on our progress.
Guess what? It worked.
That's not to say we didn't each suffer setbacks in trying to achieve our goals (one should expect that) but I think consciously or unconsciously we didn't want to meet for lunch and embarrass ourselves with lamo excuses as to why we didn't move our plans forward in some way, however small. This one's for you No, 11.
Also, I would remind readers who want a chance to win one of two copies of Hannah's book "The Perfect Balance: How to Get Ahead while still having a life" to send me an email outlining why you think you, or someone else in your life, needs this book before Friday. amanda.morrall@interest.co.nz
To read other Take Fives by Amanda Morrall click here. You can also follow Amanda on Twitter @amandamorrall