A Nobel cause; A very clucky Christmas; It's a long life, plan for it!; The salary substitution approach to saving; Finishing what you start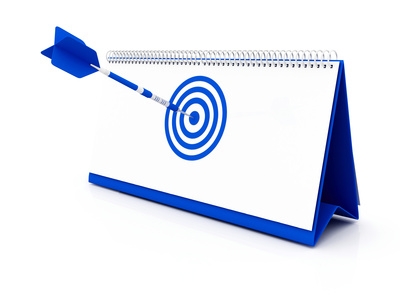 By Amanda Morrall
1) A Nobel Cause
For the first time since 1949, the Nobel Foundation has been forced to cut back on its prize giving largess. Winners of the prestigious award saw their cash envelopes cut by 20% because even the foundation has been hit by hard times.  To remedy the problem, the foundation's money managers are turning to hedge funds in hopes of generating higher returns to restore the prizes to their former lustre. Bloomberg reports on the fund's diminished returns over the decade and their plan to chase higher returns.
2) A clucky X-mas
For those of you boycotting the consumer blow-out this season and looking for a more charitable experience instead, Oxfam's livestock gift certificates may be the way to go. 
3) Salary substitution
Retirement planning can be scary stuff, especially when you plug the numbers into the calculator and you discover you need to save up a million in 10 years. Rather than get overwhelmed to the point of paralysis with the big number approach, Monevator (the U.K. investment blogger) proposes you use your annual salary as a way to target savings more strategically. Read more about his method here.
4) It's a long life
Knowing how much you'll need in retirement hinges on one great big unknown: your date of expiration? Motley Fool's Robert Brokamp explores this dilemma and comes to the conclusion that it's better by far to plan for a long, long life rather than be left short.  
Now vs. tomorrow

Financial planning is always a balance (nay, compromise) between living for today and preparing for the future – even if that future may not occur. Saving for retirement or college, buying insurance, avoiding or incurring debt even for "investments" such as an education or home – whether you're doing the right thing is never certain. The best we can do is make prudent assumptions and have a Plan B ready in case the assumptions turn out to be wrong. As for how long you'll live, you can fiddle with this longevity calculator. It can't predict your date of death, but it's interesting to see which factors increase or decrease projected lifespan. Finally, I'll leave you to ponder this quote from Mohandas Gandhi: "Live as if you were to die tomorrow. Learn as if you were to live forever."
5) Finish what you start
One of my sons has been studying piano for four years or so now. Long enough that he's quite good so it was somewhat startling to hear him declare that he's going to quit. I'm no where near a Tiger mum but did gently explain the importance of finishing what you start and did my best to explain the investment side of his efforts and talent thus far. Here's more from Get Rich Slowly on the importance of the follow through in personal finance - and in life.
To read other Take Fives by Amanda Morrall click here. You can also follow Amanda on Twitter @amandamorrall or at www.amandamorrall.com