Prosperity and productivity in 2013; Scroogenomics and the deadweight loss of Xmas gifting; The case for passive investing; Financial opposites; Do you know how your broker is paid?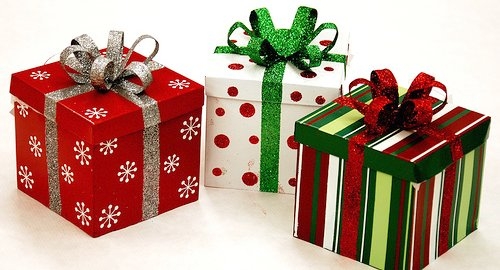 By Amanda Morrall
1) Prosperity and productivity in 2013
Like many people I know, my appetite for the mainstream media has shrunken dramatically in recent years. The negative filter that defines what constitutes news means that views, news and content we are fed represent an entirely distorted picture of our external world. I missed this tweet last week from Alain de Botton but would agree strongly with the message;
"To have a chance to achieve something that will one day be in the news, we have to spend quite a lot of time away from the news."
The Reformed Broker takes the same position in his blog on Seven Way to Make 2013 your Most Productive Year Ever.''
Some great suggestions here. I know I'll be acting on a few of them.
2) Scroogenomics
Freakeconomics authors Steven Levitt and Stephen Dubner, in their latest podcast, get philosophical about the economics of Christmas, weighing in with their views and personal practices.
Levitt explains why he gets away with buying bling for his wife - and why a pair of tweezers turned out to be the best ever gift. Break out your headphones and have a listen.
3) DIY is RIP?
Investment blogger Monevator cracks out the charts and looks at the contraction of household equity investors and pension funds. While Monevator is an active investor he says the case for index trackers keeps getting stronger.
4) Financial opposites
Financial compatibility in marriage is a good (nay great) thing but fairly uncommon from my observations. This first person confession from Nancy Holt offers some sound advice for financial opposites who want to keep the peace and avoid the divorce court.
5) Do you know how your broker is paid?
First time home buyers can get good value from using a mortgage broker IF that broker gets them the most competitive rate and structures the mortgage properly for them. However, as John Collette of the Age newspaper points out, you can't assume that brokers are always acting in your best interests. Make sure you understand how your broker is paid, if they have exclusive relationships with certain banks (which might obscure from you a better deal) and what their experience is. 
To read other Take Fives by Amanda Morrall click here. You can also follow Amanda on Twitter @amandamorrall or at www.amandamorrall.com