Retirement on your own terms; Debunking the latte factor; Planning on big life changes in 2013; Wealth preservation; Death of the U.S. mortgage broker?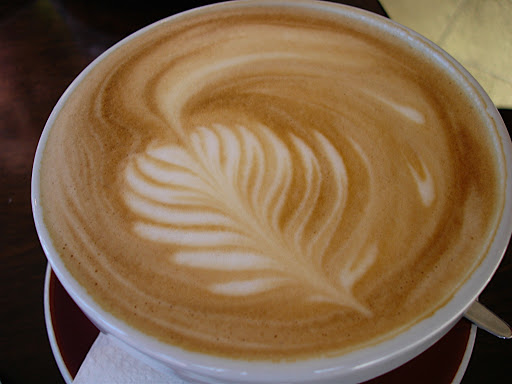 By Amanda Morrall
1) Retire right
I know at least two people who are about to lose their jobs in coming months owing to redundancies. Losing one's job isn't something I wish on anyone however being forced out the exit can be a good thing especially if the job was just a pay cheque and nothing more. So many of the people I know who have the misfortune of being laid off ended up in much better positions because of opportunities that arose subsequently or because they used the time off to properly evaluate what they really wanted to do and then went after it, with gusto.
Here's Mr. Money Moustache talking about the same drawing on a case study to drive home the point.
2) Small sacrifices, small savings
By now I'm sure most of you are familiar with the "latte factor" principle in personal finance. If not, it's this idea that if we cut out small indulgences (like $4.50 a pop gourmet coffees) we can pad the savings to a factor of 10 when you factor in the effect of compound interest. This is all well and good but the latte factor has gone a bit flat now with many in the personal finance sector. That's because while there are savings to be found in small sacrifices, they're really only pittances compared to bigger expenses that need to be properly questioned; i.e. buying a house you can't afford, running a second car, or an extravagant holiday as opposed to a staycation. 
With more on this theme, and a closer look at the number's here some thought from Globe and Mail personal finance editor Rob Carrick's.
3) Big changes
Is there a wedding in the works this year? Maybe a baby or early retirement plans? The Wall Street Journal's Andrea Coombes presents a check-list for the financial preparations involved in some of the obvious big life changes we face.
4) Wealth preservation secrets of the rich
Making your millions in one thing, keeping it and growing it is another. Age money writer Sylvia Pennington looks at the "secrets of the rich" when it comes to wealth preservation. Taking direct control of your money, and using advisors discriminately, is the top tip from Michael Sherlock, a corporate consultant from Brumby's who made A$46 million when it sold the hot-bread chain in 2007.
5) Death of a broker
Mortgage brokers in the U.S. will be facing a radical overhaul in the way they do business starting next year. According to new rules issued last week by the Consumer Financial Protection Bureau, brokers will be prevented from taking in higher commissions and remuneration for putting customers in greater mortgage debt. As this piece from Market Watch explains, they will also be prohibited from getting paid by both the lender and the borrower.  It's a slightly different set up here in New Zealand however it pays to know the underlying financial relationship between you, your bank and your broker. It also pays to do some research about your broker in advance too.
To read other Take Fives by Amanda Morrall click here. You can also follow Amanda on Twitter @amandamorrall or at www.amandamorrall.com