216,000 New Zealanders using fake names when applying for credit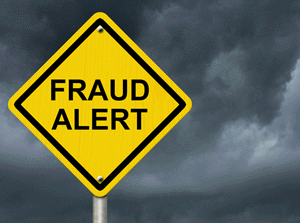 The internet's creating a smokescreen for fraudsters applying for credit, according to the country's largest credit bureau.
Statistics released by Veda show nearly 5% of New Zealanders have used fake names when applying for credit and have poor credit histories.
The data analytics company found 216,000 New Zealanders fell into this category during 2014.
Veda managing director, John Roberts, says technology has made it easier for people to be fraudulent, as you often don't need to present proof of identity when applying for credit online.
You can submit an application from the privacy of your home, rather than presenting your passport at a bank teller, for example.
Roberts says the extent people are going to, to create aliases, is alarming.
They come up with fake names, addresses and occupations.
A person's even been caught with 27 aliases.
Roberts notes the statistics exclude people who have files under more than one name, because they got married or entered into new business partnerships, for example.
He says the situation poses a real credit and fraud risk to banks, finances companies, lenders and other credit providers, such as telcos and energy companies.
In reality, those ripping off credit providers are probably also trying to get cash through other means, like fake insurance claims.
Roberts says it's the same group of people causing the trouble.
While the problems tend to stem from lower socio-economic areas, it's not only those strapped for cash that are offending.
He believes there's a myth New Zealand doesn't have a fraud problem.
"Each year we see an increase in the number of people using multiple aliases on top of having poor credit records", says Roberts.
There was a 38% increase in the number of people using fake names on top of having poor credit histories from May-November 2013 to that period in 2014.
"Fraud is a growing problem in New Zealand, and can take hold in organisations that are not equipped to tackle it or don't understand its impact."
New Zealand isn't the only country that faces this problem.
Veda confirms that in Australia, there was a 27% increase in total credit application fraud in the 12 months from 2012 to 2013.
It says identity takeover is the fastest growing form of credit application fraud across the Tasman, increasing by 103% from 2012 to 2013.