Simon Swallow says UK pension holders are moving quickly to control their pension entitlements but that NZ residents are ignoring the risks of not reviewing and acting quickly enough. The risks are rising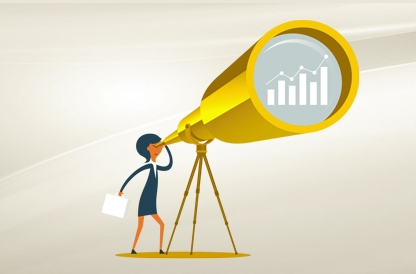 Nearly 80% of people who have lived and worked in the UK have a private or company pension.
So what happens in the UK pension market has a significant impact on millions of people, as well as thousands of British expats in New Zealand and the Kiwi's who've worked in the UK on their OE. 
The big shift now is people of all ages are getting out of their final salary and defined benefit pensions in unprecedented numbers.  This has been spurred on by massive pension valuations, attractive incentives to transfer, failing companies and flexible access.
The Pensions Regulator estimated 80,000 people transferred out of defined benefit pension schemes from April 2016 to March 2017.  The number of pension transfers from these types of so called "Gold Plated" schemes is forecast to increase 50% this year with one major UK pension provider estimating 120,000 transfers this year. 
Failing schemes and dodgy deals are driving people out as they take control of their own UK pensions
Barclays Bank had a staggering £4.2bn in pension transfers out of its final salary pension scheme during 2017 according to the bank's annual report.  That's nearly 10% of the total Barclay's pension fund in a single year.  And there is no doubt much more to follow given the tricks that they are trying to play with their pension scheme.
Some might argue the circumstances of Barclays are unique: the bank is separating into two parts the traditional banking operations and the higher risk investment bank.  And they want to put the pension scheme into the riskier investment bank creating even great risks for those still in the pension scheme. 
But these situations are not as the holders of Aviva and British Steel pensions, for example, vote with their feet.  Why? Because if the company collapses the pension holders are left with no option but to have their pension deposited in the Pension Protection Fund (PPF).  The PPF is run by the government as a last resort back stop and guarantees you get at least 90% of the pension, but it removes any ability for pension holders to control their own pensions.  Once your pension is in the PPF it's there for life…you get no flexible access, no transfers out, no lump sum payments and importantly no control. 
In a world where everything is becoming moveable and mobile, the PPF is the opposite, just ask holder of Lehman Brothers final salary pensions in the UK.
People are now paying more attention to their current and former employers financial status and governance and whether their pensions are and will continue to be safe. 
Astra Zeneca
BAE Systems
BP
BT
Centrica
GKN
GlaxoSmithKline
Imperial Brands
Rio Tinto
Royal Dutch Shell
Tesco
TuiAG
Unilever
And while these companies have large absolute deficits, over 20% of the FTSE 100 companies have less than 80% of the assets in their pension schemes needed to fund the payments they have promised to members (for more details on these companies see here).   
The previous trust people had that companies would provide their full pensions in  retirement and look out for their staff has been shattered.  Large corporate collapses, like Carrillion and BhS have shown that shareholders interests have been put ahead of pension holders. This wake up call is driving people to take control of their own destiny, and not leaving it to corporate UK.  Adding to this disturbance is the UK governments realisation that the PPF lifeboat may be too big for them to keep afloat.  There is now talk about companies being able to reset their pension promises to people if they have simply become unaffordable.
At the same time that people are bailing out of UK schemes, transfers to New Zealand have slowed
The last two years have seen a decrease in the volume of pension transfers from the United Kingdom to New Zealand.  This drop seems to flys in the face of what is happening at scale in the UK, and suggests that while the news of corporate collapses and pension underfunding might be filtering through the consequences for NZ resident are not.
So for the holders of UK pensions that are living in New Zealand, it should not be a case of out of sight out of mind.  People need to be taking control of their own UK pension destiny and in order to do that should understand its value and the status of the company backing. 
What's more they should be doing this anually. Just like going to the dentist, it may seem painful at the time, but left unchecked it can be a lot more painful and expensive in the future.
---
Simon Swallow is a director of Charter Square. You can contact him here.