Commercial properties are increasingly popular with investors chasing rental income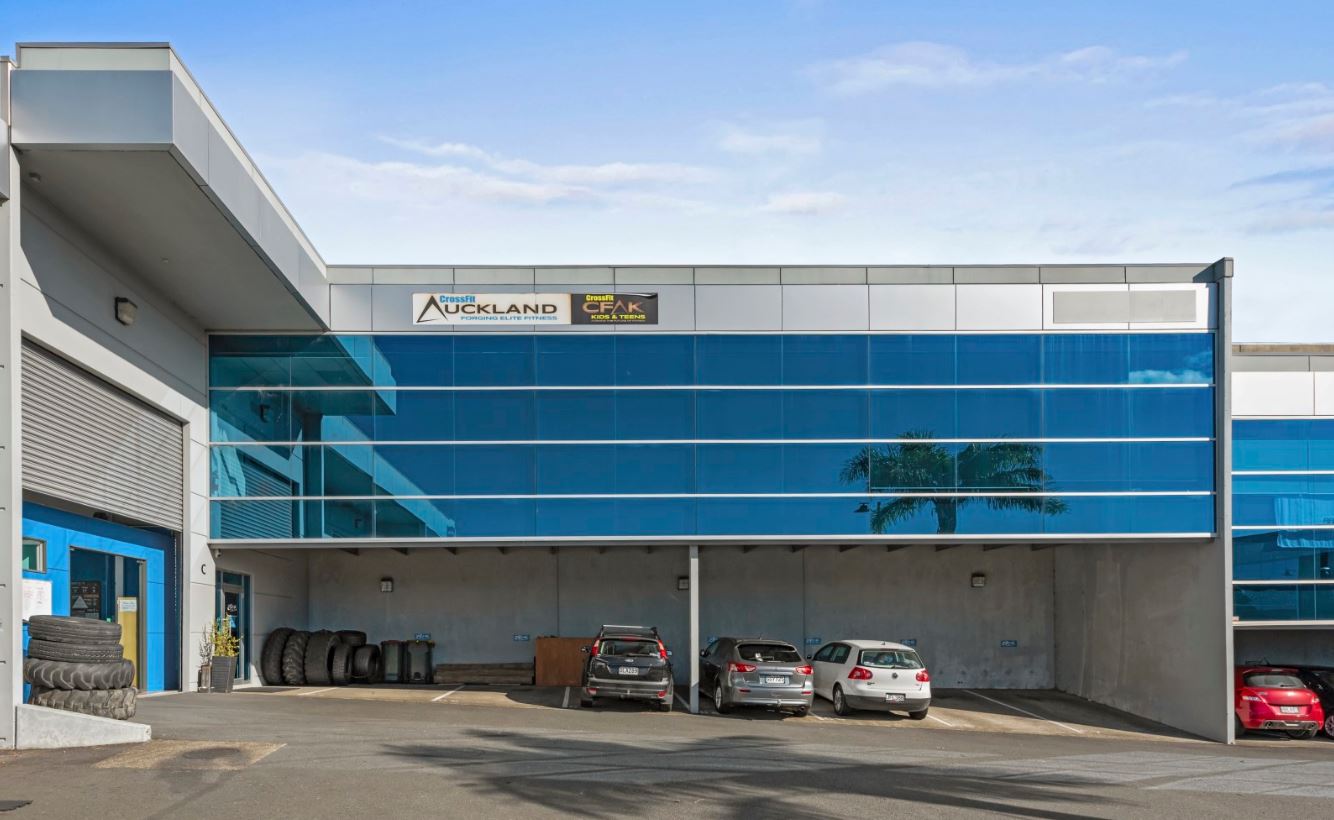 Investment Property Snapshot
What: A 473 square metre light industrial building on two levels with eight car parks.
Where: 19C Triton Drive, Rosedale, North Shore, Auckland.
Selling price: $1,475,000.
Net yield: 4.37%.
It wasn't that long ago that a net rental yield of less than 5% for a modern, well positioned light industrial building on Auckland's North Shore would have been exceptional.
But a combination of falling interest rates, sharemarket volatility and nervousness about the residential property market has increased investor interest in commercial property, especially the smaller properties within the reach of mum and dad investors who may otherwise have invested in the sharemarket, term deposits or residential rental units.
And the increased investor interest along with lower costs of borrowing has pushed prices up and rental yields down.
So when a light industrial unit at 19C Triton Drive (pictured above) was auctioned by Colliers and sold for $1.475 million, giving its new owner a net rental yield of 4.37%, it was more like the new normal rather than exceptional.
The property was built as part of the Interplex Business Park in 2006 and had 273 square metres of high stud warehouse space, 173 square metres of office space and eight car parks.
The tenant had been in place since 2012 and operated the premises as a gymnasium, although the lease had lapsed and the tenant was continuing on a month-by-month basis.
Colliers industrial broker Mike Ryan who handled the sale with his colleague Jimmy O'Brien, said that shortly after the auction the tenant indicated they would be vacating the premises, leaving the new owner to find another tenant.
But the good news was that the property had been rented for less than the going market rate, which gave the new owner the opportunity to re-tenant it at a higher rent, which would also push up the rental yield.
Commercial properties differ from residential rentals because the tenant usually pays outgoings such as insurance and rates. Thus the rental yield is usually net, with a net rental yield of 4.37% on a commercial property worth a lot more to a landlord than a gross rental yield of 4.37% on a residential unit.
Where the net yield on this property ends up will depend on where the new rent is eventually set. However a higher rent usually also pushes up the capital value, and with mortgage interest rates seemingly falling by the hour, the new owners of this property could have done nicely for themselves before they even took possession, which is nice work if you can get it.
You can check out the details of other recent commercial property sales on our Commercial Property Sales page.
Below: Interior photos of the Triton Drive property.
The comment stream on this story is now closed.