Barfoot & Thompson says rents on two bedroom properties have increased the most over the last year, while rents on larger homes have been almost flat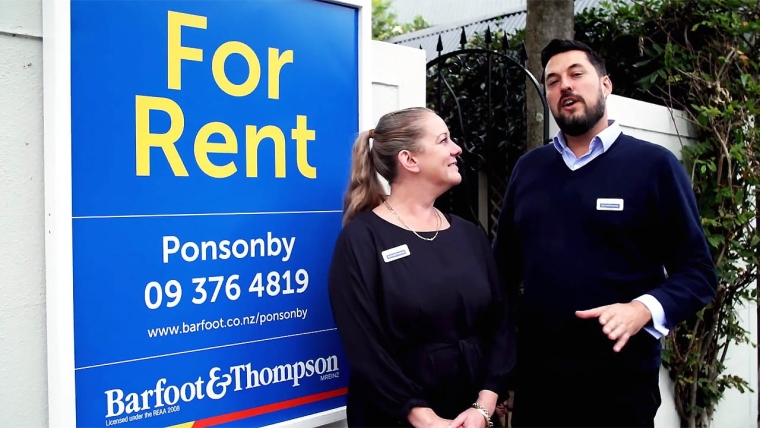 Rents on residential rental properties managed by Barfoot & Thompson have increased by an average $16 a week over the last 12 months.
Barfoot & Thompson is the largest real estate agency in the Auckland region and manages more than 17,000 residential rental properties on behalf of their owners.
The average rent on all of the properties it manages was $579 a week in the third quarter of this year, up 2.95% compared to the same quarter of last year.
It was the second quarter in a row in which the annual increase in average rent was below 3%, compared to annual increases of around 5% that were being achieved last year.
The biggest annual increase in rent was for two bedroom properties which were up 4.06% compared to a year ago, while four bedroom properties recorded the lowest increase of 1.33%.
By location, the area with the biggest increase across all property types was central Auckland where the annual increase was 6.15%, while the eastern suburbs posted the lowest increase of 1.92% (see the table below for the full figures).
Barfoot & Thompson Director Kiri Barfoot said the higher rents being achieved by two bedroom properties was being partly driven by the growing number of high end apartments in and around the central city, many of which had two bedrooms, although rental growth for these types of  properties was also slowing, with average rental growth falling from more than 8% in the second quarter of this year to 6.15% in the third quarter.
And rental growth was soft for larger properties.
"On average, weekly rents for homes with four or more bedrooms are hovering around 1% higher year on year, and some will have seen flat or declining [rental] prices," Kiri Barfoot said.
The comment stream on this story is now closed.