Average rents increased by more than 10% in many parts of the country in the year to March but growth was much more subdued in Auckland and Christchurch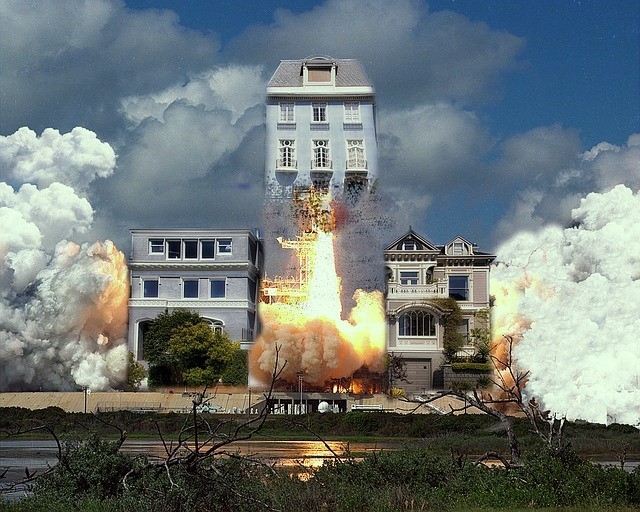 There were huge residential rent increases in many parts of New Zealand over the 12 months to the end of March, although rent increases were much more subdued in Auckland and Christchurch.
The percentage increases in average rents surged into double digits in many centres between the first quarter of last year and the first quarter of this year, according to interest.co.nz's analysis of bond data collated by the Ministry of Business, Innovation and Employment's Tenancy Services division.
Those areas with double digit percentage growth were Rotorua, Hastings, New Plymouth, Palmerston North, Whanganui, Porirua, Upper Hutt, Lower Hutt, Mackenzie District, Rangitikei District, Dunedin and Invercargill.
However rental growth was much more modest in Auckland, where the average increase was just 3.6% for the region.
Within the Auckland region rental growth between the first quarter of last year and the first quarter of this year ranged from 0.2% in Franklin to 4.3% in the central Auckland suburbs.
In Christchurch the average rent increased by 2.5% over the same period.
Across the entire country the average rent was $461 a week in the first quarter of this year, up $23 a week (+5.4%) compared to the same period of last year (see the table below for the average rents and annual percentage changes in all districts).
The smallest percentage increase over that period was in Franklin on Auckland's southernmost flank where the average rent rose by just 0.2%, while the biggest percentage increase was in Mackenzie District in the South Island, where it rose by a whopping 54.6% and that followed a 21.6% rise in the previous 12 months (Q1 2018 to Q1 2019).
The most expensive place in the country to rent a home is the Queenstown-Lakes District where the average rent in the first quarter of this year was $650 a week, followed by Auckland's North Shore at $602.
The cheapest place to rent was was the South Island's Rangitikei District where the average rent was $275 a week.
Rangitikei was the only district in the country where the average rent was below $300 a week.
However the first quarter figures are overwhelmingly based on rental bonds received by Tenancy Services prior to the commencement of the COVID-19 lockdown.
It is too early to say what effect the lockdown may have had on rents around the country.
The comment stream on this story is now closed.
Average Residential Rents Q1 2020

District

Rent $

Change from Q1 2019

Whangarei District

424

6.7%

Rodney District

542

3.2%

Waitakere City

526

2.8%

North Shore City

602

3.8%

Auckland City

546

4.3%

Manukau City

541

2.1%

Papakura District

509

0.5%

Franklin District

482

0.2%

Auckland Region

544

3.6%

 

 

 

Hamilton City

433

7.1%

Tauranga District

505

5.3%

Rotorua District

415

16.8%

Napier City

432

6.7%

Hastings District

406

12.8%

New Plymouth District

391

10.1%

Palmerston North City

365

19.2%

Whanganui District

350

19.9%

 

 

 

Kapiti Coast District

463

9.6%

Porirua City

517

11.2%

Upper Hutt City

470

14.0%

Lower Hutt City

495

11.9%

Wellington City

584

8.6%

Wellington Region

558

9.2%

 

 

 

Ashburton District

350

4.0%

Banks Peninsula District

426

9.5%

Christchurch City

402

2.5%

Mackenzie District

391

54.6%

Rangitikei District

275

13.2%

Selwyn District

461

1.8%

Timaru District

333

4.6%

Waimakariri District

407

2.0%

Canterbury Region

399

3.0%

 

 

 

Nelson City

421

8.5%

Queenstown-Lakes District

650

7.2%

Dunedin City

398

13.7%

Invercargill City

306

15.1%

 

 

 

New Zealand

461

5.4%
*This article was first published in our email for paying subscribers. See here for more details and how to subscribe.