Since March the number of people leaving this country has exceeded those arriving by a substantial margin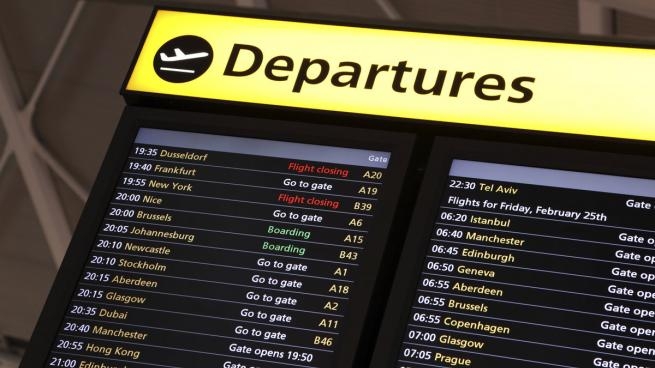 More people have been leaving New Zealand than have been arriving, since lockdown restrictions began in earnest in late March.
The latest figures from NZ Customs on the number of international air travellers arriving in and departing from NZ, show that in the first two months of this year there was a significant excess of arrivals over departures, with a net gain of 42,104 in January and 43,799 in February (see table below).
However as border lockdown restrictions began to bite hard in March there was a sharp decline in both arrivals and departures, with just over a quarter of a million fewer arrivals in March than there were in February, while departures declined by just 145,311.
With arrivals slowing at a faster rate than departures, the net gain of 43,799 arrivals in February turned into a net loss of 63,078 in March.
In April, May and June arrivals and departures had been reduced to just a trickle compared to their former levels, with passenger numbers bottoming out in both directions in May, when there were just 5577 arrivals and 10,111 departures.
However since March, the number of people departing has exceeded arrivals by a substantial margin every month.
Unfortunately the numbers are not broken down by traveller type.
Since late March most of those arriving would have been New Zealand citizens or permanent residents, plus a few people given travel exemptions, such as film crews and America's Cup teams.
But little is known about those departing.
The numbers suggest that it's likely that most of the tourists who were stranded here as borders around the world were closed and airlines cut back on services, had managed to leave the country by the end of April, but those departing over May and June may have been a mix of people who had been here on work or student visas as well as New Zealand citizens or residents who had decided to head to another country for some reason.
The comment stream on this story is now closed.
International Air Travellers

Total Arrivals and Departures to/from NZ

 

Arrivals

Departures

Net Gain/Loss

Jan

741,173

699,069

42,104

Feb

562,074

518,275

43,799

March

309,886

372,964

-63,078

April

6385

31,896

-25,511

May

5577

10,111

-4,534

June

9162

14,864

-5,702

Source: NZ Customs Service