The popularity of smaller commercial properties is keeping their net yields under 5% and they may even go a bit lower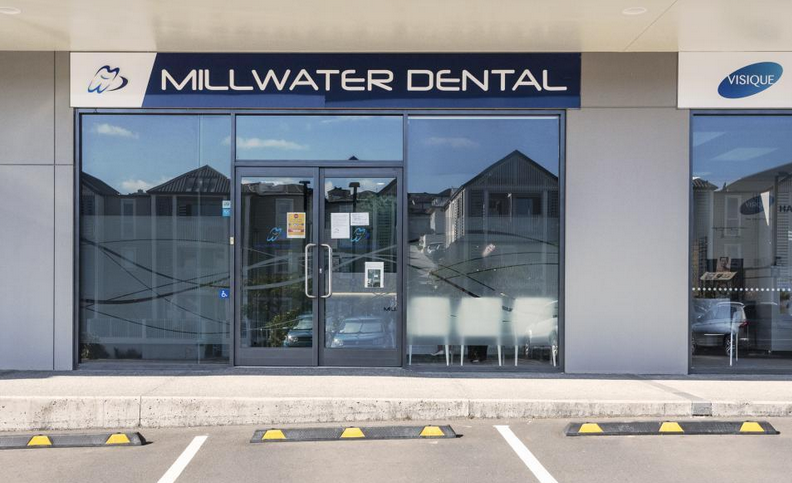 Investment Property Snapshot
 What: A modern, 170sqm retail premises.
 Where: Millwater Parkway, Silverdale, Auckland.
 Selling price: $782,250.
 Net yield: 4.73%.
By Greg Ninness
Smaller retail premises appear to be maintaining their popularity with so-called mum and dad investors, with net yields on the desirable ones remaining under 5%.
The 170 square metre unit (pictured above) at Silverdale in north Auckland, was leased to a dental practice and was part of a suburban retail centre that included a medical centre and other health practitioners.
According to Bayleys' agent Tony Chaudhary who handled the sale, medical tenants are seen as very desirable by investors, along with dairies and liquor outlets, because they are regarded as resilient businesses, even in tough times.
The fact that it was part of a modern complex and located in a high growth zone added to its attractiveness.
It sold for $782,250.
Rent was set at $36,995 a year plus GST and outgoings, which gave a net yield of 4.73% and the lease had almost six years to run.
It wasn't that long ago that investors buying properties with yields below 5% would have been focussed on potential capital gains, but with interest rates so low they are now being sought by investors seeking alternatives to term deposits for a long term income stream.
However raising the  finance might be a problem for some potential investors.
Chaudhary said most of the investors in the market for this type of property could either afford to pay cash or had other assets they could use as security for a mortgage.
The current low mortgage rate environment made the second of those two options particularly attractive at the moment.
Chaudhary said demand for this type of property remains strong in spite of current economic uncertainties and because demand continues to exceed supply, he believes prices may be pushed up a little bit more, with investors being inclined to accept slightly lower yields to secure the properties they want while interest rates continue to decline.
Other recent sales which may have appealed to similarly inclined buyers include:
8B Earl Richardson Ave, Wiri, south Auckland. A 300 square metre warehouse/office with a printing company as long standing tenant providing rent of $50,000 pa plus GST and outgoings. Sold for $1,075,000 providing a net yield of 4.65%.
356 Great North Rd, Grey Lynn, Auckland. A 260 square metre retail/light industrial premises on a 400 square metre site with development potential. Two tenants returning a combined rent of $62,000 pa plus GST and outgoings. Sold for $1,350,000 providing a net yield of 4.59%.
Details including photographs of the above properties and others that have sold are available on our Commercial Property Sales page.
The comment stream on this story is now closed.