Ex-Vision Securities managing director back seeking up to NZ$10m from the public through unit trust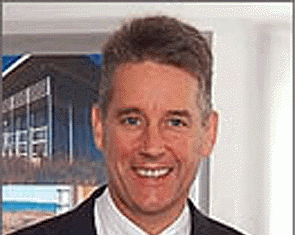 By Gareth Vaughan
John Jackson, the former managing director of Crown guaranteed failed finance company Vision Securities, is back in the market looking to raise up to NZ$10 million from the public to invest in loans to retirement villages.
Jackson, who points out he was just one of five shareholders in Vision Securities, is the sole owner of Senior Trust Management Ltd which registered a prospectus last month seeking to raise a minimum of NZ$1.75 million, but ultimately up to NZ$10 million. Senior Trust's initial investment will be in the Whitby Lakes Village in Wellington, where a NZ$2 million expansion project is about one-third completed.
Senior Trust says mortgage advances will be no more than 60% of an independent registered valuation. As a Portfolio Investment Entity (PIE), targeted returns to investors are 9% per annum. The investment will mature no later than September 30, 2013 with allotments made weekly.
Vision Securities was placed in receivership by trustee Perpetual Trust at its directors' request in March after the failed settlement of a loan that was expected to generate about NZ$6.75 million. Deloitte's Rod Pardington and David Levin were appointed receivers.
In their first report the receivers note Vision Securities had 16 loans principally in subordinated positions in property developments at various stages of completion throughout New Zealand. A 2008 prospectus notes Vision Securities may continue providing funding to retirement village operator Vision Senior Living Ltd and may provide money for development and construction projects involving Arrow International Group. Two Vision Securities directors - Ronald Anderson and Robert Foster - were also directors of Arrow Group and Vision Senior Living, the prospectus noted.
In their report Pardington and Levin said 958 debenture holders were owed NZ$28.4 million, and foreshadowed a loss to the taxpayer saying any distributions they made to investors would be "significantly less" than the payments made to eligible investors under the Crown Retail Deposit Guarantee Scheme.
Jackson acknowledged that he was a link between Vision Securities and Senior Trust, but said the two were very different vehicles.
"Vision Securities was owned by five shareholders of which my family trust was one so I had a one-fifth stake in Vision Securities," said Jackson, whose Vision Securities biography said he had been involved in issuing securities in 12 separate retirement village entities to the public (since 1998 according to Senior Trust) on behalf of the Foster owned Vision Group, Vision Securities and others.
"My trust is a 100% shareholder in the management company (Senior Trust Management Ltd) and I'm a director of the management company. So is Kerry Hitchcock who is an independent director who had nothing to do with Vision Securities," Jackson added.
Hitchcock is also a director of The National Property Trust and Port Marlborough.
"I guess there is an association through me between Vision Securities and Senior Trust but Vision Securities was a general purpose finance company and Senior Trust is a specific unit trust that lends by way of mortgages into going concern retirement villages and can do nothing else," Jackson added.
"(It's) a totally different vehicle, and sure one of the director/shareholders who was in Vision Securities is now involved in Senior Trust. But that's the end of the connection."
The new Senior Trust offer (see prospectus here) has initially targeted previous investors, including one former Vision Securities investor who contacted interest.co.nz and said he would ask to be removed from Senior Trust's mailing list. However, Jackson said the minimum target of NZ$1.75 million had been "virtually" filled.
"We're expecting to allot first securities Friday week (December 3) so we'd have to say the response has been pleasing," Jackson added.
The Whitby Village is owned by Whitby Village (2009) Ltd whose four shareholders include Alexander Simpson "Sandy" Foster, a former director of Vision Senior Living. Jackson said the attractions of the Whitby village, located on the edge of a lagoon, included that it was located in a mature, upmarket suburb with amenities such as a bowling green, shopping centre, medical centre, and tennis club close by.
"The people running it are capable with a proven track record," he said.  "The village is selling ahead of budget."
Jackson said talks were also underway with three other retirement village operators, with the most advanced negotiations involving an Auckland village, with Senior Trust ultimately hoping to raise up to NZ$10 million to invest in loans to further "going concern" retirement villages with expansion underway.
He said that although in some areas there was an oversupply of retirement villages, there were still good investment opportunities in good locations with good operators. The things to look for were a location with evidence of undersupply and an operator with a good track record and a financial commitment to the village.