Lloyds may sell about A$1 billion (NZ$1.2 billion) of Bank of Scotland's New Zealand property loans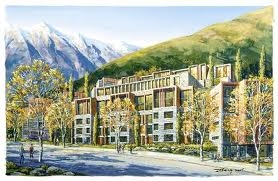 By Gareth Vaughan
Britain's Lloyds Banking Group may be close to selling New Zealand property loans with a face value of as much as A$1 billion (NZ$1.2 billion), including loans to some of the country's more high profile property development casualties.
Lloyds, which inherited the loans through its British government brokered takeover of Halifax Bank of Scotland during the global financial crisis, is owed money by the likes of Albany City, Gulf Harbour, Kawarau Falls and Pegasus Town. It recently took a £70 million charge in its half-year financial results which it blamed on the February 22 Christchurch earthquake and said asset values in its New Zealand real estate exposure continued to fall.
The Australian Financial Review reported yesterday that Lloyds has a short list of about four bidders for two parcels of debt from its Australasian property loan book. One is a A$700 million parcel of Queensland loans, with a prominent Gold Coast presence, and the second about A$1 billion worth of passive investment and development project loans in New Zealand.
The AFR said Hong Kong-based Pacific Alliance Group, which earlier this year it reported had bought a portfolio of New Zealand debt from Lloyds with a face value of less than A$500 million, was among the short listed bidders. Also reportedly there is US vulture fund Varde Partners which has previously provided funding for New Zealand investments made by distressed loan specialist Bluestone Group.
Interest.co.nz was told that Lloyds was working through its New Zealand property portfolio and looking at options for the loans in it, but there was no specific directive for the bank to sell out of its New Zealand property exposure.
Canterbury's Pegasus Town announced in December it had rolled over its loan from Bank of Scotland subsidiary BOS International Australia for two years and increased it by NZ$21 million to NZ$172 million. At the time the loan was drawn down to NZ$129 million. Pegasus Town last month launched stage 10, its "Lakeside Precinct" with about 40 new sections for sale. Pegasus Town's developers say the site has survived the region's earthquakes over the past year without damage.
Big Queenstown exposure
Meanwhile, the latest receiver's report shows the two companies behind stage one of the Queenstown's Kawarau Falls Station Hotel project, the brainchild of Auckland developer Nigel McKenna, owed BOS NZ$154.8 million as of July 19. Peninsula Road Ltd, the company behind stages two and three of Kawarau Falls, owes BOS an "unknown" sum, according to its latest receiver's report.
Peninsula Road owes vulture fund Fortress Credit Corporation NZ$43.45 million and Allied Farmers NZ$83.4 million.
BOS sold its loan to Queenstown apartment development Pounamu Prime Ltd earlier this year to Singapore's Quilington Pte Ltd, which according to the latest receiver's report is owed NZ$20.08 million and is unlikely to get it all back.
The Sunday Star-Times reported in May that Chinese investors were believed to be in advanced negotiations to take over two of the biggest property developments in the country being the Albany City project on Auckland's North Shore and the Gulf Harbour development north of Auckland. BOS has exposure to both.
Meanwhile, Companies Office records also list BOS International Australia as the sole shareholder in Tekapo's Blue Water Resort.
Pacific Alliance Group stays mum
Stephanie Barry, a spokeswoman for Pacific Alliance Group, said the firm didn't comment on any of its investments nor on market or industry speculation. According to its website, Pacific Alliance Group's real estate business manages more than US$9 billion worth of real estate assets across Asia.
The Minneapolis-based Varde Partners describes itself as a privately owned investment adviser specialising in alternative investments. Founded in 1993 Varde takes its name from the Swedish word for value. It describes its expertise as being in credit, distressed and special situation investing in a wide range of assets such as consumer loans, real estate and corporate securities. Varde provided funding for Bluestone to buy the loan receivables from Provincial Finance's receiver PricewaterhouseCoopers in 2008 and funds enabling Bluestone to lend the Kevin Podmore chaired Irongate Property Group NZ$45 million so it could repay retail bond holders last year.
Last year Bluestone's CEO Peter McGuinness told interest.co.nz his firm would be able to get its hands on more than NZ$500 million, via Varde, to invest in New Zealand property lending, development loans and consumer asset sectors, should the right opportunities emerge. Bluestone is understood to have been doing a lot of tyre kicking since then.