Landcorp to divide Northland sheep and beef farm into coastal lifestyle blocks and sell to highest bidders. Your view?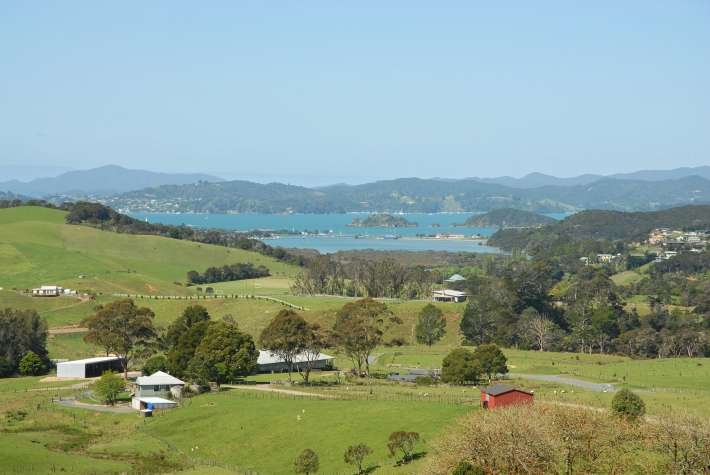 A former Northland sheep and beef farm owned by a subsidiary of the government owned Landcorp has been put up for sale after being converted into 28 lifestyle blocks.
Real estate agency Bayleys announced Landcorp Estates Limited had subdivided a 97 ha farm and was looking to sell the blocks by auctioning them off at "pricing levels predicted to allow for a quick exit from the market."
The 28 sites at Wakelins Riverfront Estates at Haruru Falls near Paihia in the Bay of Islands werre part of a 97 hectare property which was once a sheep and beef farm, Bayleys said.
"The lifestyle blocks range in size almost one hectare through to almost 28 hectares – with most of the sections formed into conservation blocks with a high emphasis on environmental and ecological values. Two of the plots have existing residential dwellings on them from the previous farming activity," Bayleys said in a media release.
"Far North District Council bylaws set up to protect the lifestyle environment of the Wakelins development prohibit any further subdivision of sites – thereby protecting buyers from housing intensification of the land."
Wakelins Riverfront Estate had riparian zones along the Waitangi River frontage. The subdivision included wetlands, flora plantings, as well as the establishment of open space landscaping to separate the sections. Native bush within the conservation areas could not be cut down without the formal consent of the Far North District Council, Bayleys Kerikeri agent Chester Rendell said.
"The aim is to protect water catchments – in particular the quality of the ground water and filtration of water entering the Waitangi River. Dwellings must also be designed in harmony with the natural landscape and feature natural materials such as timber, stone or brick," Rendell said.
Have a calf feeding on the front lawn
The sites were expected to attract interest predominantly from Northland residents looking at relocating to a semi-rural lifestyle enclave of like-minded home owners, he said.
"Section sizes within the greater Paihia and Kerikeri township boundaries have generally shrunk to less than 1,000 square metres as pressure on housing development close to amenities builds up. While this size is quite large when compared to section spaces in bigger cities, there is still a leaning in smaller townships toward bigger lifestyle blocks where people can have a few chickens, a couple of sheep and a baby calf feeding on the front lawn," Rendell said.
'Landcorp wants out'
While reserve levels had yet to be set for the auctions, Landcorp's representatives had made it abundantly clear that the pricing levels would be "extremely competitive," Bayleys said.
"The company has taken this development as far as it wants to, and simply wants to execute a quick exit strategy," Rendell said.
"The massive Paihia land auction is only rivaled in Northland in recent times by the sell off of 16 sections at Cable Bay just east of Kaitaia in 2009. The mortgagee campaign was also managed by Chester Rendell – with a number of sites initially being sold at auction, while the remainder of the property stock was sold off by negotiating in the months immediately after," Bayleys said in the release.
Rendell said Landcorp Estates was "highly motivated" to quit its holding and move onto other projects.