Online shopping threatens retail sector with secondary precincts struggling; retail vacancy rates vary widely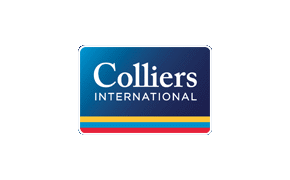 [This content is supplied by Colliers.]
While the economic outlook is slowly brightening, some clouds remain over the retail sector, and if retailers aren't thriving, investors aren't thriving either.
Online shopping is increasing and secondary precincts continue to struggle. On the other hand prime precinct vacancy remains low.
In areas experiencing population growth, the resultant increased demand for retail goods will lead to rental increases over time.
Auckland retail vacancy rates
Overall retail vacancy is 3.4% in Auckland, down from 5.4% in June 2011.
Overall vacancy in the Auckland retail market has remained virtually constant over the past year, up 0.5% to 5.0% in June 2012.
Close to 27,000m2 of retail space remains empty across the Auckland CBD, Newmarket, Dominion Road, Takapuna, Ponsonby Road, Parnell and Henderson precincts.
Four of the seven precincts experienced a reduction in vacancy in the past 12 months. Takapuna in particular showed a noticeable improvement, declining to 3.1% after peaking at 5.6% at the end of June 2011.
Vacancy in the larger and higher profile areas of Queen Street and Newmarket are 3.8% and 6.0% respectively, each declining 0.3% over the past 12 months.
Henderson recorded the highest vacancy, at 7.8% in June 2012. A year ago Dominion Road vacancy reached a record low of 4.5% and has remained relatively flat since then, up 0.3% to 4.8% in the year to June 2012.
Vacancy along Ponsonby Road remains tight at 1.9%. As the economy continues to slowly gather momentum, we anticipate a reduction in prime retail vacancy in Auckland over the next 12 months.
Wellington retail vacancy rates
Retail vacancy in Wellington CBD reached a record high of 11.3% in June 2012 with more than 9,000m2 of space still available for lease. The increase in vacant space has been evident since December 2010 and demand from retailers remains subdued, except in the best locations. Colliers International monitors over 112,000m2 of retail space, covering 595 shops in the Wellington CBD.
Lambton Quay vacancy increased from a low 1.2% in June 2011 to 5.2% in June 2012. In saying that, over 94% of retail space along Lambton Quay is currently leased, and remaining space is expected to be absorbed over the next 12 months.
Willis Street was the only retail precinct to record a decline in vacancy, falling by 3.9% to 7.3% in the year to June 2012. We anticipate retail vacancy in Wellington to be stable along the 'golden mile', but we will see an increase in vacancy in some secondary locations.
Overall retail vacancy in Wellington is 8.6%, while Dunedin's vacancy sits at 8.1%, reflecting an increase of 2.9% and 3.0% respectively from June 2011.
The Blueprint Master Plan for the Christchurch central city identifies the location of the 17 major projects and lays down a set of rules for the retail area. In the Central City Retail Precinct, development plans will need to be submitted for resource consent approval for properties no less than 7,500m² in aggregate size.
Prime retail rents across New Zealand have remained steady over 2012 with the exception of Christchurch, where strong rental growth across all earthquake unaffected suburban areas has occurred.
Large format retailers continue to expand their existing premises to meet growing demand.