Apartment rents have not kept pace with price rises but that may be about to change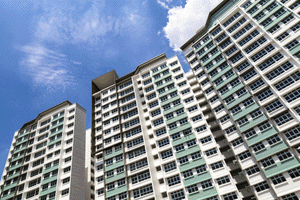 The cost of buying an apartment in Auckland has increased by a third in the last five years, but the cost of renting one has barely budged, according to a leading apartment real estate agency.
City Sales, which specialises in the sale and management of apartments in Auckland, has analysed all of its sales over the last five years and found that the average price per square metre has increased from $4,141 in May 2009 to $5,522 in May this year, a 33% increase.
City Sales director Martin Dunn said working out the price of the apartments the company had sold in the last five years on a per square metre basis had been a time consuming undertaking, but it provided a common measure of price movements across the market.
However sales of apartments on leasehold titles had been excluded, so the figures only related to freehold sales.
The figures also included adjustments to remove balcony space from apartments' floor area measurements and the selling price was adjusted in the calculations if a car park was included in a sale.
That meant sales were compared on an apples with apples basis, he said.
The rise in price has helped investors who purchased shoe box apartments in Auckland's CBD, often from property spruiking outfits such as the infamous Blue Chip companies, claw back much of the capital they lost after the 2008 market downturn.
Dunn said most of those apartments were sold off the plans and mostly at hugely inflated prices, which fell back to earth with a catastrophic thud for their investor-owners after the Global Financial Crisis.
Many people bought studio shoe box apartments for around $240,000 10 years ago, but but their value halved after 2007, in some cases leaving their owners with negative equity.
"We are now getting about $210,000 to $220,000 for them, so they are nearly getting their money back, but it's still only nearly," Dunn said.
However while selling prices had been steadily rising, rents had barely budged over the five years and that was showing up in the falling yields (the yield is a property's annual rental income expressed as a percentage of its purchase price) that were being achieved.
In May 2009 the average yield on sales handled by City Sales was 10.98%, but by May this year that had fallen back to 6.9%.
Dunn said buyers' enthusiasm, and their willingness to pay higher prices relative to rents in a low interest rate environment had driven prices up and yields down.
But he warned that could be about to change and rents could be about to face a another round of upward pressure.
"With prices going up, yields going down and rents staying the same, something's got to give and I think it will be the rents," he said.