Alistair Helm calls for property price searching online to be more accurate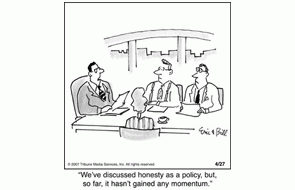 A recent appeal against the findings of the Complaints Assessment Committee before the Real Estate Agents Authority on the subject of online search pricing for property highlights a major issue which in my opinion should have been addressed long ago, as it continues to frustrate buyers as to price expectation of property on the market.
Here is the heart of the issue.
Well over 1 in 4 of all properties on the market today are advertised without a price, in Auckland that figure is closer to 1 in 2.
That means in Auckland there are 3,485 properties for sale with no detail in the listing as to any guidance of price expectation.
Buyers often comment that such properties are deliberately avoided as they hate the uncertainty and risk associated with discovering properties only to find it is way outside their budget due to the price search bracket on the website.
The decision not to display a price on a property is in the view of real estate agents due to the fact that in their words "the market will decide the price".
That is entirely true, as the sale price has no bearing on any displayed price or indicative price.
The selling price is the agreed price based on the willing seller deciding to accept the offer of a capable buyer prepared to offer such a price.
However the market decides the selling price for all properties, not just those with no price indication.
This problem confounds buyers and is at the heart of this appeal to the REAA Complaints Assessment Committee. A property should only be displayed in search results on a website within the range which includes the assessed price. That is the price which the REAA requires every agent to complete and submit to the vendor when listing the house.
So if the agent assesses the house at $625,000 then the property should feature in a search range of $600,000 to $650,000. Not in a search range of $550,000 to $600,000 nor in a range of $650,000 to $700,000.
In my opinion one of the issues that results in properties appearing online within too wide a search price range is that real estate websites whether aggregator property portals or real estate company websites provide too wide a price range in the search filters and should refine their search process to reflect the needs of buyers, not play to the marketing tactics of the agents.
It should be required of such websites that increments of price ranges be more narrowly defined so that buyers can input their budget and expect to see properties displayed which based on an agents appraisal would likely sell within that range
Let's look at this case in point and through that see exactly how this situation arises within the industry's approach to property marketing.
This particular appeal received publicity in the NZ Herald recently and concerned a Harcourts agent who listed a property in August 2012.
The property was appraised with a price range of between $880,000 and $980,000 with the vendor expressing a clear opinion that they wished to achieve a sale price of $980,000.
Now this is the first issue I have. The Real Estate Agents Act enforced through the REAA requirements of Agency Agreements for selling a property requires the following:
"A written market appraisal: This is the agent's best estimate of the price they expect your property could be sold for, based on sales and prices for similar properties in your area or a similar area."
The best estimate of the price - not a rough guide with a range of $100,000 amounting to more than a 10% variance. Reading the particulars of this case clearly the agent chose to provide a range that happened to stretch from the agents best estimate of $880,000 to the vendors expectation of $980,000 - a clear disconnect which would be bound to lead to issues between agent and vendor.
The property was listed with an auction method of sale with no price displayed on the web. The listing had a search range of $750,000 to $950,000. 
Here is the second major issue - the agent provided a market appraisal of $880,000 to $980,000. Why then did the agent list the property on the web with a search price of $130,000 below their appraisal and $230,000 below the vendors expectation?!
The reason is to be found in the evidence to the REAA enquiry provided by the licensee who stated in the submission that:
"It is industry practice to load a property within a certain price bracket. Generally, this price bracket is quite wide, in the vicinity of $200,000, as this allows person searching for a property within that region to view properties that are above their price search criteria and associated properties below their price search criteria. This is useful to the vendor as it allows a wider range of parties to view their home and can often generate interest in different price brackets from parties who originally had a lower or higher price that they wished to spend."
The licensee went on to state:
"Price search criteria are not the price of the property and they have no bearing on the final value - their use is purely to assist prospective purchasers who might use price search criteria to assist in narrowing their search results. I also make the point that only a small sample of buyers indeed search for property using price search criteria. Rather my experience would suggest they are more intent on searching for property based on key criteria of suburb and amenities such as bedrooms."
This assertion by a real estate professional is frankly staggering and I would have thought that the REAA would challenge this view that a $200,000 range is acceptable, and to state that the intent is to generate interest fromm parties where the property is outside their intended spend.
To then go on to state that buyers don't use the filter criteria on websites is hardly credible.
All the main real estate portals and leading real estate company website have price ranges of $100,000 between $500,000 and $1m, below $500,000 some operate with increments of $50,000 and over $1m the increment rises to 200,000. 
In my view it would be of great benefit to all buyers to have the listing price search in increments of $50,000 right up to $1m. Leaving the user to refine tightly their budget criteria to within $50,000 or to widen it to $100,000 or more.
Additionally properties should be loaded on such sites with a single price which whilst not displayed, should accurately reflect the market appraisal presented by the agent.
In this way the buyer would get to see properties that meet their budget as opposed to being shown properties that the agent judges that they should be enticed into viewing and end up being sold  for far more than their budget or the price search criteria.
As in this case where this property would have been seen by prospective purchasers who may have been searching for property between $700,000 and $800,000 due to the search range of $750,000 to $950,000 when in fact the vendor was not prepared to entertain any offer less than their view of the value at $980,000 shown by the fact that the property passed in at auction at $880,000 and a subsequent offer of close to $900,00 failed to secure a sale.
---------------------------------------------------------------------------------------
The above article was written by Alistair Helm, and is republished with his approval. The article was originally published on Properazzi here