Auckland CBD apartment prices at last rising above their pre-GFC levels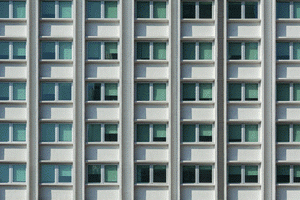 Prices of shoebox apartments in Auckland's CBD are at last overtaking the inflated prices many of them were originally purchased for in the 2001-2007 apartment building boom.
Many of the apartment developments in Auckland's CBD were originally sold down through property spruiking outfits such as the infamous Blue Chip organisation.
They were often sold at grossly inflated prices to financially naive mum and dad investors or to equally ill-informed overseas investors.
Often these buyers were left with a substantial loss of equity if they resold their apartments or had them revalued to reflect true market values.
The investment apartment market was one of the hardest hit sectors of the property market immediately after the Global Financial Crisis and it was not uncommon for CBD apartments to sell for less than half their original purchase price.
That created opportunities for more savvy investors with cash to spare to swoop in and snap up some very high yielding properties in 2008-2009 and since then prices of investment apartments have been steadily rising.
Now it appears that many apartments are selling at prices that are at last starting to overtake their pre-2008 original purchase price.
This week's lunchtime auction at Ray White City Apartments attracted its usual crush of potential buyers to their Lorne St rooms in Auckland's CBD.
On offer was a mix of apartments likely to appeal to both owner-occupiers and investors, but generally it was the investment properties that attracted the most attention.
Fairly typical was an apartment in the massive Zest complex high on the Nelson St ridge.
With two bedrooms and a floor area of just 37 square metres it was definitely shoe box material but it came with a car park and had good views over the city to the harbour.
Quotable Value records show it was originally purchased for $224,000 in 2003, and although it was offered for sale with vacant possession it sold under the hammer at Ray White's auction for $236,000.
There were also several bidders for an apartment in the Argent Hall building in Eden Crescent.
This was a larger 48 square metre one bedroom property fitted out to a good standard which meant it could appeal as much to owner occupiers as investors.
The earliest Quotable Value sales record for the property shows it was purchased in 2007 for $168,000, although that may have been acquired at the time at a discount to the original price it was bought for when the building was built.
It sold under the hammer for $280,000 and although it was vacant, Ray White assessed its likely rent at $400-$430 a week, which would give its new owner a gross rental yield in the 7.4% to 8% range.
However while the standard investment apartments fetched good prices, a couple of apartments managed as part of a hotel complex still sold for less than their original purchase prices.
Both were managed as part of the Quadrant Hotel in the leafy upmarket precinct near the High Court and were of a high standard.
The auctioneer said similar apartments in the same complex that had come up for auction in the past had been popular and all but one had sold under the hammer.
It was no different for those at this week's auction and a one bedroom unit sold for $246,000, but according to Quotable Value, that was still shy of the $267,000 it was purchased for in 2005.
The two bedroom unit in the same complex sold for $329,000 which was also shy of its 2005 purchase price of $380,000, according to Quotable Value.
While the generally increasing prices of most investment apartments bodes well  for much needed additional apartment developments in the city, it should also be a welcome relief for many of the mum and dad buyers who invested in the market 7-13 years ago.
Because they often paid grossly inflated prices, many of their apartments have been poorly performing investments, often leaving them with negative equity.
Because these investments were also typically highly geared, their cash flow probably hasn't been great either, likely leaving many owners struggling.
The low interest rates which have prevailed over the last few years is probably all that's stopped many of those investors loosing their properties in forced sales.
However for those that have managed to hang on, the improvement in prices could allow many to now exit the market without suffering a capital loss.
And with interest rates on the rise, some could be thinking that now might be a good time to sell.