Apartment sales are stalling as vendor expectations get ahead of what investors are prepared to pay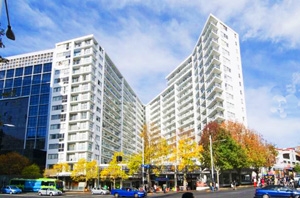 Auckland's investment apartment market could be at a turning point as a gulf develops between vendors' expectations and the prices investors are prepared to pay.
At this week's auction by apartment specialists City Sales, eight apartment were on the block, two of them of a size and type that could appeal to owner-occupiers while the other six were all solid investment material - smaller apartments dotted around the CBD.
The auction got off to a promising start as the first unit on offer was sold under the hammer, but that was it.
The mood in the room became more subdued as all seven of the following apartments were passed as potential buyers resolutely refused to bid prices above their reserves.
And in spite of the jawboning that went on as agents sought instructions from their vendors when bidding stalled, there were still no further sales.
City Sales director Martin Dunn believes the market could be at a turning point.
Like the rest of the housing market, Auckland apartment prices have made some strong gains over the last couple of years, he said.
But there were signs that vendors expectations were getting beyond what buyers were prepared to pay.
It had become increasingly common over the last few months for a vendor to get a market appraisal on their property and then turn around to their agent and say they thought it was worth more, Dunn said.
Unfortunately just demanding a higher price doesn't mean you will get it, as this week's auction showed.
It was a classic case of the rock of vendor expectations coming up against the hard place of what investors were prepared to pay.
And vendors are becoming more cautious.
"Buyers are getting back to the fundamentals," Dunn said.
They may have been prepared to pay higher prices and accept lower yields when prices were rising strongly, because they could trade off lower rentals returns with a rise in their equity.
But there was a sense in the market that prices were flattening out, higher interest rates and other expenses such as council rates were hitting their cash flows, and those that had been hoping for a big surge in rents had been disappointed.
So while there were investors out there prepared to buy, they were being more cautious now and wanted something with an attractive yield.
"Investors are getting wary. I think the world is going to start getting more pragmatic," Dunn said.
And this week's auction proved that if investors are prepared to stand their ground, they will eventually find something that fits the bill.
The apartment that sold was a two bedroom unit on the Volt complex on the corner of Queen St and Mayoral Drive in the CBD.
Space in the unit would be so tight it would squeak, with two bedrooms shoehorned into just 40 square metres,  but it was in a great location in the heart of everything and on the edge of the university precinct.
It was rented at $430 a week and sold under the hammer for $221,500, giving its new owner a gross rental yield of 10.1%.
But the vendor had to bite the bullet.
Quotable Value records show that the unit was originally purchased for $260,000 in 2007 and then sold to the vendors for $268,000 in 2011, so they'd have been out of pocket by $46,500 plus selling expenses.
Ouch!