Valuers says it's time to move on in spat with banks and CoreLogic over valuation clearing houses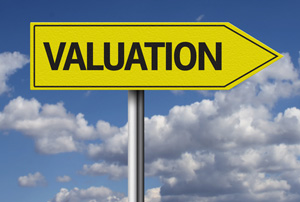 The Commerce Commission will not be taking any action over a complaint from the NZ Institute of Valuers about a valuation clearing house scheme set up to supply residential property valuations to banks.
The Institute of Valuers, through the Property Institute which is its administrative body, asked the Commission to investigate whether the clearing house arrangement was anti competitive and breached the Commerce Act.
Until recently, it was standard practice when someone applied for a residential mortgage, for the the bank to require them to obtain a registered valuation of the property involved and this would be arranged directly between the borrower and the valuer. 
But under clearing house arrangements set up by CoreLogic, a panel of valuers has been set for each region in the country.
When someone wants to take out or vary a mortgage, the bank orders the valuation through what is known as a Valuation Ordering System (VOS)  which allocates the job to one of the valuers on the panel for that area.
The new VOS system means that neither the bank nor its customer (the borrower) know which firm is doing the valuation until they receive it.
It has been designed to prevent developers or other parties putting pressure on valuers to provide valuations with predetermined outcomes.
Most of the major banks are now using the service and some are using it exclusively, which restricts the amount of work available to valuers that are not on the VOS panel for their area.
'Anti competitive'
NZ Institute of Valuers president Terry Naylor said some Institute members were concerned that the VOS arrangement was anti competitive and that participating it it may have breached the Institute's Code of Ethics.
So the Institute asked QC Harry Waalkens to give a legal opinion on the issues raised, and through the Property Institute, asked the Commerce Commission to consider whether the system breached the Commerce Act.
In his opinion, Waalkens said he did not think the VOS lessened competition or breached the Institute's Code of Ethics.
"I cannot see that there is any real argument of lessening competition through the establishment of these entities," he wrote.
The Commission came to a similar conclusion.
"We do not believe that CoreLogic's contracts with banks and valuers have breached section 27 of the [Commerce] Act," it said.
"Accordingly we will not be taking further action."
"I think it's time to move on," Naylor said.
"It may well be that, looking into the future, that this is the way residential valuations are going to be done."