Even a cheap leasehold unit can be difficult to make money from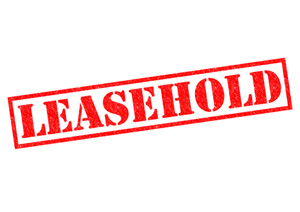 By Greg Ninness
I went shopping for an Auckland apartment last week.
I had an investment approaching its maturity so I needed to find something to do with the money and called in to the open home of a small leasehold apartment at the top end of Queen St in the CBD.
My rule of thumb on leasehold properties is that they could suit some owner-occupiers, but it's usually difficult for investors to make good money from them because the discount they sell for in comparison to freehold properties (on a like for like basis) is usually insufficient to compensate for the cost of ground rent.
And of course someone else is taking any capital gain.
However everything that provides an income has a value and the resale prices of many leasehold units have plunged dramatically over the last few years.
Would the asking price of the one I looked at be low enough to allow me to make some money, I wondered?
With a floor area of 40 square metres the one bedroom unit was bigger than many and it was well designed to make the most of the space, with a very usable deck that could be accessed via ranch sliders from both the bedroom and living area.
It was a corner unit which meant there were windows on two walls rather than just at the front, increasing the amount of natural light and making it feel more spacious.
And it was well located, with the university within easy walking distance, the Bohemian delights of Karangahape Rd just around the corner, and if the tenant wanted to throw a Frisbee around they'd only have to walk across the road to Myers Park.
The asking price was $85,000 and it was rented on a periodic tenancy at $330 a week, which gave a gross rental yield of 20.2%.
So there were plenty of ticks in boxes.
On the downside, there were rates of $878 a year, a body corporate levy of $3,459 with another $5,245 on top for ground rent.
If I did buy it, I'd have had it managed so there goes another $1,372 or so each year year, and I allowed another $1,000 a year for maintenance and incidentals.
A net yield of 3.98%
Other considerations like vacancy were less certain.
I've noticed a lot of the apartments coming on to the market over the last couple of weeks have been vacant, suggesting vacancy could be an issue at this time of year for properties that are aimed at the student market. 
That's not to say you couldn't get a long term tenant, but I decided to err on the side of caution and allow for six weeks' vacancy a year.
When all of that was totted up the rental income after allowing for six weeks vacancy was $15,180 and the outgoings would be $11,796, leaving net rental income of $3,384, providing a net yield of 3.98%.
I know that some investors have been buying residential properties at yields below 5%, but they are usually freehold and come with an expectation of capital growth. 
If I bought this one with debt, say a $45,000 interest-only loan fixed for five years at 6.49%, the interest costs would take another $2,865 a year and I'd be left with a rental income of just over a dollar a day (pre-tax).
It seemed to me that the key to making money on this type of property, apart from trying to beat the vendor down on price, lies in what is likely to happen to the rent over the next few years.
The net yields on leasehold properties tend to rise in a zig zag pattern.
While the ground rent is fixed and the rent is rising, the yield should rise steadily.
But when it comes time to review the ground rent, costs shoot up and the yield drops precipitously before slowly crawling back up again.
The ground rent on this unit had only recently been fixed, which meant its current yield was at the lowest point in its cycle.
The rent and consequently the yield, should rise steadily until the ground rent is reviewed again in six or seven years' time.
In the current market, capital values have tended to rise at a greater rate than rents and if that trend continued, it could mean that when the ground rent on the flat is eventually reset, the reduced yield at the start of the next cycle could be even lower than it is now.
However newly released data from Statistics NZ shows that student migrant numbers are growing strongly.
That may mean that rental growth for this type of property outperforms the rest of the market.
But it's all stuff that might happen and in terms of returns and the potential growth, it would be off a low base.
So this one wasn't for me and for the time being at least, my view on leasehold units as an investment option hasn't changed.
If I was going to buy one as an investment it would have to be cheap. Really cheap.
----------------------------------------------------------------------------------------------------------------------------------------

Our new free Property email newsletter brings you all the stories about residential and commercial property and the forces that move these huge markets. Sign up here.
To subscribe to our Property newsletter, enter your email address here. It's free.
----------------------------------------------------------------------------------------------------------------------------------------