Rental growth slows - Auckland rents up just 2.2% on year ago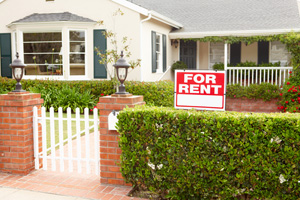 The pressure appears to be coming off housing rents just in time for Christmas.
The national median asking rent for homes listed for rent on Trade Me Property has been unchanged for the last four months at $400 a week.
"There's less price pressure on tenants and a healthy supply of properties for rent in many areas," Trade Me's head of property Nigel Jeffries said.
The rental sector was quietening even as asking prices of properties being listed for sale was starting to increase after their winter slump, he said.
Although rents were higher than  a year ago, the year on year difference had declined from a peak of more than 8% in September to just over 5% in November.
In Auckland, the country's busiest rental market by far, asking rents in November were only 2.2% higher than they were in November last year.
In Canterbury, where rental accommodation has also been under pressure, asking rents were up 8.4% compared with last November.
In Wellington they were up 2.7% and in Otago they declined by 1.6%.
In Auckland the median asking rent in November was $460 a week, in Wellington it was $380 and in Christchurch it was $450.
Here's Trade Me Property's full report on the rental market.
------------------------------------------------------

Our new free Property email newsletter brings you all the stories about residential and commercial property and the forces that move these huge markets. Sign up here.
To subscribe to our Property newsletter, enter your email address here. It's free.
----------------------------------------------------------------------------------------------------------------------------------------