Market forces putting property owners under more pressure to quake strengthen than the law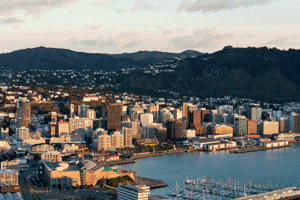 Market forces are pushing commercial property owners to meet higher earthquake strengthening standards than required by law.
Tenants, bankers and insurers are often putting more pressure on property owners to upgrade their buildings, than the local authorities enforcing the Building Act.
Under the Act a building is deemed earthquake-prone if it is below 33% of the new building standards (NBS), and is likely to collapse causing injury, death or damage to other property.
Yet large corporates, national organisations and government agencies in particular, are only leasing buildings that come closer to meeting the New Zealand Society for Earthquake Engineering recommendation that buildings should be strengthened to at least 67% of NBS.
Bell Gully partners, David Friar and Tim Clarke, and senior associate Belinda Green, have just released a report on the issue. They say:
"In many cases, tenants are requiring buildings to be upgraded to a much higher standard than 33% NBS, and in some cases even requiring 100% of NBS.
"We are seeing some tenants requiring landlords to carry out earthquake strengthening work at the time that a lease is renewed or a new lease is entered into.
"Some tenants are also vacating earthquake-prone buildings while negotiating with a landlord for further work to be completed."
The Property Council's Wellington Branch president, Mike Cole, says the caution stems from company/agency directors being wary of being held liable for not meeting health and safety standards.
WorkSafe can take action under the Health and Safety in Employment Act, if building owners or occupiers don't take all practicable steps to manage hazardous objects, including components attached to buildings such as ceilings, verandas, or glass.
The cost
Seismic strengthening can cost more than replacing a building.
Cole says the Public Trust building in Wellington was sold for a little over $1 million after the Wellington quakes, despite having a Government Valuation of $6.1 million.
He believes the owner will spend $8 to $10 million strengthening it to a standard higher than 33% of NBS.
Grant Young of Bayleys Commercial in Wellington says building owners are under pressure to mitigate their risk profiles to keep bankers and insurers happy.
Put simply – if building owners can't secure tenants, their income streams dry up and their abilities to repay their bank loans are hampered.
Young says tenants are also taking a financial knock in the post-quake environment, paying more to lease buildings with higher levels of seismic strengthening.
Accordingly, smaller private businesses are opting to lease buildings that meet lower standards.
While this has been the trend in Wellington, Young says it has spread to other parts of the country within the last year or so.
Supreme Court ruling
Young and Cole support a Supreme Court decision released in December, that ruled locally authorities cannot require building owners to strengthen buildings to more than 33% of NBS.
The case arose after the Christchurch City Council adopted a policy in 2010, requiring building owners to strengthen existing buildings to 67% of NBS.
Cole says the Court's ruling has given building owners some breathing space.
He says pin-pointing a percentage to which NBS need to be met is not always the best way to ensure a building is safe.
Young adds the cost of strengthening a building to 67% of NBS, compared to 33%, is huge.
He says the law is in a reasonably sensible position where it is.
The Bell Gully report writers say meeting 33% of NBS coincides with the standard outlined in the Building (Earthquake-prone Buildings) Amendment Bill.
This gives building owners certainty about the standard they need to meet.