The average length of stay in a rental property is two years says Barfoot & Thompson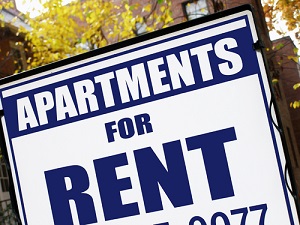 The average length of time tenants stay in a rented dwelling has not changed significantly in the last five years, according to Auckland's largest real estate agency.
Barfoot & Thompson manages nearly 13,000 rental dwellings throughout the Auckland region, and in the year to November the average length of time that tenants stayed in the properties it manages was exactly two years.
Over the last five years the average had moved very little, ranging from exactly 24 months in the year to November to 25.36 months in the same period of 2012.
"While we've seen some minor fluctuations in the average tenancy length year-on-year across the nearly 13,000 properties we manage, it is consistently within a month or so of the two year mark," Barfoot & Thompson director Kiri Barfoot said.
Approximately 70% of Barfoot's tenants had been renting their home for two years or less and 30% had been renting the same property for more than two years, while 9% had lived in the same home for more than five years.
However the average length of time a tenant stayed in a property varied considerably depending on where it was located.
In the inner city, where most of the rental properties were small apartments that were popular with students, the average length of stay was just under 17 months and in Rodney it was just over nineteen and a half months.
In west Auckland it was 22 months, in Franklin it was just over 23 months, in the Eastern suburbs it was 24 months and in the rest of Auckland it varied between 25 and 26 months.
The company did not keep data on why tenancies were terminated, but anecdotal evidence from the company's property managers suggested that it was roughly a 50/50 split between tenancies that were terminated by landlords and those that were terminated by tenants.