Asking rents on Trade Me Property up 7.5% for the year, Auckland rents up 8.7%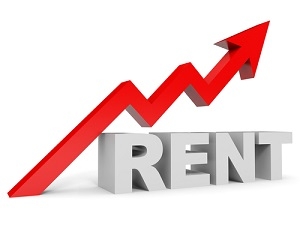 The median asking rent for Auckland homes advertised on Trade Me Property has hit $500 a week for the first time.
The median asking rent for all Auckland homes advertised on the website in November was $500 a week, up 8.7% compared to November last year.
That means on average tenants in Auckland are likely to be paying an extra $40 a week for somewhere to live, or $2080 extra a year.
The biggest increases by property type in Auckland were for townhouses, which had a 10% rise in asking rents to $550 a week, followed by apartments which rose 9.8% to $450 a week.
Home units were up 6.7% to $400 a week and 3-4 bedroom houses increased 5.8% to $550.
The median asking rent on Trade Me Property is now $105 a week (26.6%) higher than it was in November 2010. 
However the rise in Auckland rents over the last year was outstripped by those in Whanganui and the Manawatu where the median asking rent was up 17.4%  for the year followed by the Bay of Plenty where it was up 15.2% ($50 a week) and Northland where it was up 10% for the year.
Across the whole country the median asking rent increased 7.5% to $430 a week.
Canterbury, the West Coast and Nelson all went against the trend and posted annual declines in median asking rents.
In Christchurch the median asking rent was $420 a week in November, unchanged from October and down 7% compared to November last year.
Trade Me's head of property Nigel Jeffries said it was the seventh month in a row that the asking rent in Christchurch had been below what it was in the same month of the previous year.